Main Content
M.F.A. - Mass Communications and Media Arts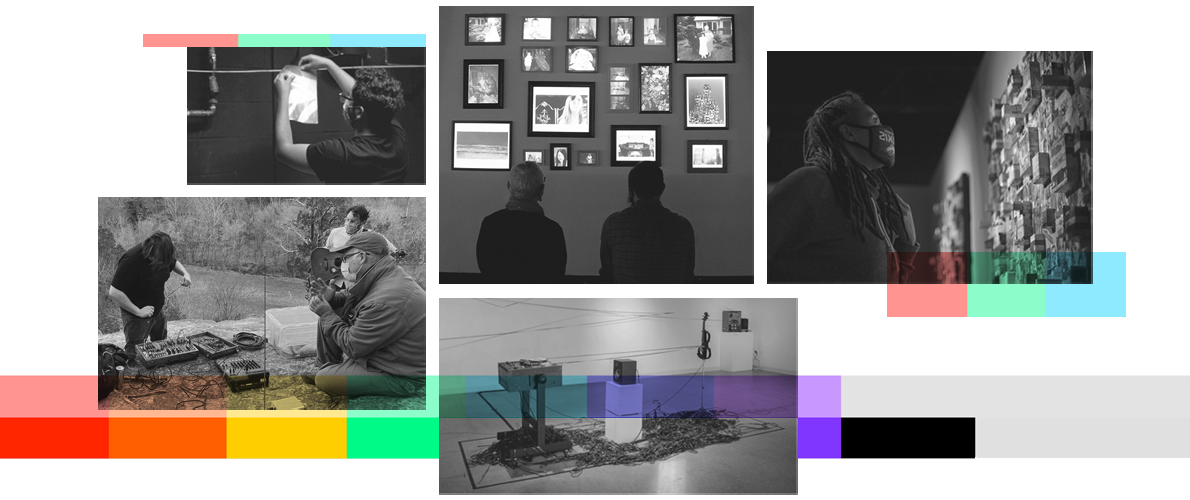 Program Description
The M.F.A. program in Mass Communication and Media Arts at Southern Illinois University Carbondale immerses students in a three-year program of advanced practice and study. We believe that the arts are both fundamental and transformative. As active stewards of a dynamic terminal degree program, graduate students and faculty work to enliven and uphold a culture of shared values that support artistic practices that are situated in the intersection of experimental approaches, interdisciplinary, research-based inquiry, and critical study.
Degree Details
As a student in our program, you'll have access to a comprehensive equipment inventory available 24/7, including individual studio spaces, access to soundstages, mixing and edit suites and a variety of production studios, exhibition and performance spaces. 
---

The Graduate Catalog has the program requirements and preferred electives. 
View the M.F.A. student handbook.
The suggested curriculum outline shows what courses you should take each semester.
View all graduate courses.
---
Mission Statement
We are committed to fostering a vibrant, inclusive learning environment nurturing innovative interdisciplinary paths of exploration, and diversity in ways of knowing, all within an atmosphere that embraces experimentation and improvisation.
Through individual and collaborative work, dialogue with other artists, critical engagement with art history, and contemporary practices, artists enrolled in our program can expect to develop a practice focused on self-expression and creative risk-taking through engagement with varied forms and materials.
Artists who create in our program wrestle with difficult questions, initiate change, reveal hidden histories, and cultivate alternative ways of listening, seeing and bringing about joy.
With this in mind, we commit to creating a safe space for such challenging and deep work, one based on empathy and compassion through the co-creation of a radically welcoming learning community. We acknowledge our complicity in problems embedded in academic structures and elsewhere. We believe inclusivity is process-oriented. To that end, we commit to challenge acts of racism, classism, sexism, heterosexism, homophobia, transphobia, ableism, xenophobia, or other social pathologies. Additionally, in light of the current climate crisis and other critical environmental issues, we are dedicated to a more sustainable practice for living and media-making.
Facilities
Whether in the classroom or utilizing equipment, you will be able to take full advantage of your talent as you hone your skills. Our facilities include computer labs, audio facilities and soundstages.
Our Equipment Checkout Facility has everything you need to complete your class assignments and projects.
Funding
Many scholarships are available for students entering the SIU Graduate School. We offer program-specific scholarships tailored to our students interests and needs.
Students can also apply for Graduate Assistantships both within the college and across the SIU campus. Graduate Assistantships offer hands-on learning experiences in real work environments, while having professionals offer mentorship and guidance to prepare students for work after graduation.
Careers
The program prepares students for careers in the contemporary media arts as a media artist, artist, video or filmmaker, designer, theorist, educator, and other future professions which will require creativity and artistic acumen.
Program Admission
Application Deadline, January, 15, 2023
All requirements for admission to the Graduate School at Southern Illinois University Carbondale must be met. Additional admission requirements include:
Application for Admission to Graduate Study forms.
Certified transcripts of all postsecondary studies.
Three letters of recommendation from individuals who can evaluate their potential for graduate studies.
Resume outlining educational and professional experience.
Personal statement describing their objectives for study in the program, career goals and interests.
Example of work, such as a portfolio of photographs or digitally generated art works, one or more films, videos, sound works, multimedia productions, web art projects, or other evidence of artistic potential. Applicants must clearly indicate their role(s) in any project submitted.
An interview with faculty in the program is highly recommended, particularly for applicants with minimal course work in the field.
Acceptance into the program and continuing enrollment are at the discretion of the College of Mass Communication and Media Arts and the Graduate School. Generally, applicants must have a grade point average of at least 3.0 (4.0 = A) for their last two years of undergraduate work. Students whose preparation is deemed lacking in certain areas may be required to take undergraduate courses to attain competency. These will not be counted toward the M.F.A. degree.
International Students
International students whose native or first language is not English, or those with fewer than 100 graded semester hours of college credit at a U.S. college or university, must take the TOEFL and score at least 550 (paper score) or 80 (internet score) or have an IELTS score of 6.5 to be admitted.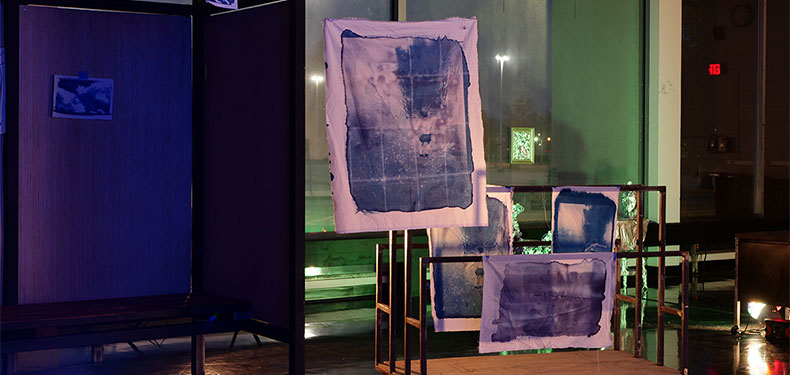 Contact Information
Jay Needham
Director of Graduate Studies, M.F.A.
Professor of Audio Arts

Communications Building 1050D
1100 Lincoln Drive
Carbondale, IL 62901
Email: jayn@siu.edu