Main Content
Graduate and Doctoral Students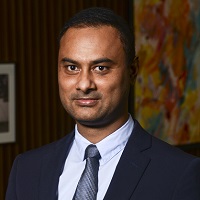 Zahedur Arman
Ph.D.

Zahedur Rahman Arman is a Ph.D. candidate in Mass Communications and Media Arts at Southern Illinois University, Carbondale. He is the founder and editor-in-chief of BD FactCheck. He earned an M.A. in Communication Studies from the Edinboro University of Pennsylvania in 2017 and an M.S.S. in Mass Communication and Journalism from the University of Dhaka, Bangladesh, in 2012. His research investigates social media content strategy, digital audience behavior, social network detection, and user engagement.
---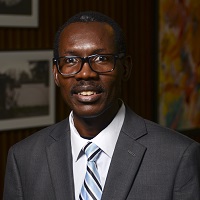 Enole Ditsheko
Ph.D.

Enole Ditsheko is a Ph.D. student in Mass Communications and Media Arts at Southern Illinois University, Carbondale, with a research interest in health communication. He is an established author of literary forms in Botswana. Ditsheko became the pioneering communications manager at the national AIDS coordinating agency in 2006, where he led HIV prevention communication campaigns that set Botswana as the best model on prevention, testing and treatment across the African continent. His new research study is anticipated to add to the body of literature that can best inform prevention strategies that are in tandem with the cultures of sub-Saharan Africa. He possesses a Master of Arts English from University of Botswana and a double BA in Creative Writing (Hons) and Journalism and Mass Communications from Creighton University.
---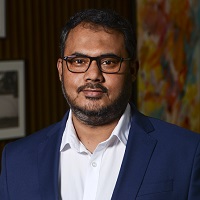 Kazi Mehedi Hasan
Ph.D.

Kazi Mehedi Hasan is a second-year Ph.D. student in Mass Communications and Media Arts at Southern Illinois University, Carbondale. He had worked as a journalist in the three most prominent private televisions in Bangladesh (Independent TV, Channel One, NTV) over 15 years. He was a well-known broadcast journalist and news anchor there. Two of his books on journalism are taught at the university level in Bangladesh. In 2020, he earned a Master's degree in journalism from the University of Mississippi. Earlier, he had obtained Bachelor's and Master's degrees in Mass Communication from the University of Dhaka in Bangladesh. His research interests include political communication, advertising, and social media. Kazi won the top poster presentation award at the AEJMC conference in 2020. He is also serving as the President of the Bangladesh Student Association of SIU.
---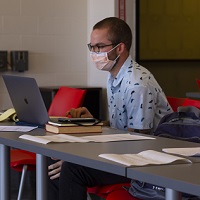 Nick Karpinski
M.A.

Nick Karpinski is a first-year Media Theory and Research M.A. student. He is also a freelance journalist and writer who concentrates on investigative work and long-form feature pieces. During his time as an undergraduate student at Saint Joseph's University, Nick worked as an editor at the school's student newspaper for four years. He also traveled to South Africa for the publication to report on social justice issues. Nick also enjoys creative projects. He's written a feature-length screenplay, constructed an audio essay about his favorite rapper/producer JPEGMAFIA and has his own media theory podcast. He enjoys researching media ecology and digital ethics.
---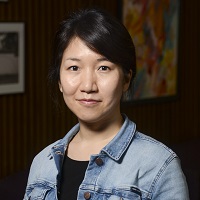 Hyo-Jeong Lee
Ph.D.

Hyo-Jeong Lee is a Ph.D. candidate in Mass Communications and Media Arts at Southern Illinois University, Carbondale. She is interested in cinematic representations of memory, trauma, and history, and indexicality and spectatorship in digital media. She studies the role of cinema in creating cultural memories of war and conflict.
---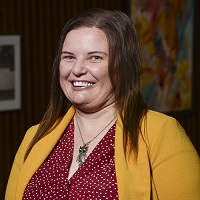 Khara Lukancic
Ph.D.

Khara Lukancic is a doctoral student in Mass Communications and Media Arts and Program Coordinator at the Center for Teaching Excellence at Southern Illinois University Carbondale. She is the Assistant Editor and Film and Television Reviews Editor for the academic journal Film Criticism and a member of the Advisory Board of the Journal of Fantasy and Fan Cultures, published by SIU's Department of English. She has written seven book chapters in edited collections, two film reviews, two book reviews, and five magazine articles. Her research interests are film and television criticism, horror studies, Slavic studies and Eastern European National Cinemas, and Film-Geography. Her dissertation research collides film studies with meteorology through the lens of Film-Geography. 
---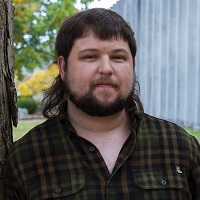 Jeff Mugrage
M.A.

Jeff Mugrage is an MA student in Mass Communications and Media Arts. He attended Wabash Valley College for Radio/Television and studied film as a transfer student at SIUC. His research interests include film criticism, American Transcendentalism, French Cinema Studies, and canonization.
---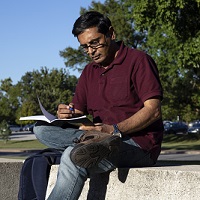 Shashi Nanjundaiah
Ph.D.

Shashi is a Ph.D. student interested in exploring the policies, ethics, and practice of media literacy in democratic settings. He is a published and award-winning researcher in media programming strategy and in the socio-cultural hegemony of public television programmes. Shashi has also analyzed electioneering media strategy especially with respect to the political economy and interplay of articulation-silence. His M.S. (1995, Radford University, 4.0/4.0) thesis was one of the early studies to critically examine the programming strategy of public television in neo-liberalized India. Additionally, Shashi holds an M.A. in English (1990, University of Mysore, 4th rank). Shashi has more than a decade's experience as an academic administrator, having headed leading private media colleges in India. He has more than a decade's experience as a practitioner of television, print, and digital news in senior editorial capacities. He has served on Fulbright Scholarship Committee, the Advertising Standards Council of India, and other forums.
---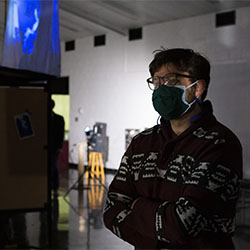 Max Romanowski
Ph.D.

Max Romanowski is a doctoral candidate in the Mass Communication and Media Arts program at Southern Illinois University. His research interests include television studies – specifically sitcoms – genre studies, and popular culture. He is currently working on his dissertation on rereading the sitcom through holiday themed episodes. He has published work with The Atlantic Journal of Communication, The Interdisciplinary Journal of Popular Culture and Pedagogy, and Critical Studies in Television.
---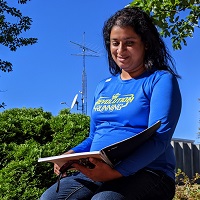 Elizabeth Tharakan
Ph.D.

Elizabeth Tharakan is a Ph.D. student in Mass Communications and Media Arts at Southern Illinois University, Carbondale. She is interested in researching the media effects of business communication, specifically financial advice by celebrity gurus.  She holds a Juris Doctor from the Benjamin N. Cardozo School of Law and an MA in Journalism from the University of Missouri. She researched the media effects of microfinance journalism on the profitability of microfinance institutions in India. She practiced law for four years, during which time she served as Chair of The Docket, the Denver Bar Association magazine, and published a variety of articles. She also worked as an Adjunct Professor for three years, teaching at the University of Denver.
---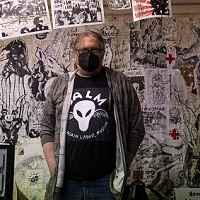 Adam Turl
Ph.D.

Adam Turl is an artist, writer, and editor at Locust Review — a Marxist and irrealist quarterly journal of art and literature — a member of the Locust Arts and Letters Collective (LALC), and a second year Ph.D. student. They earned their BFA from Southern Illinois University, and an MFA from the Sam Fox School of Design and Visual Art/Washington University in St. Louis. Turl has exhibited their work at the Brett Wesley Gallery and Cube Gallery (Las Vegas), Gallery 210 (St. Louis), Project 1612 (Peoria), and Artspace 304 (Carbondale). In 2016, they received a fellowship and residency at the Cité internationale des arts in Paris. They are co-organizer, with their partner Tish Turl, of an ongoing visual and conceptual art project and installation, The Born Again Labor Museum.