Main Content
Annie Hammock

,

Daily Egyptian Managing Editor
School of Journalism and Advertising
Annie Hammock has been working in newsrooms, both professional and academic, for nearly four decades. She began at CNN, where she spent 26 years writing and producing coverage of historic global and national events, such as the Challenger disaster, the Oklahoma City bombing, the Columbine High School massacre, Hurricane Katrina, the siege at Waco, 9/11 and the resulting Gulf Wars. In the process, she shared an Emmy and two Peabody Awards with her colleagues.
 While much of her time was spent in television, Hammock switched to the digital newsroom in 2006 and became a devoted proponent of user generated content, audience engagement and using social media as both a source and an outlet for news.
Hammock heard a profound call to teach and left the network in 2010 to join the journalism school at Ball State University. From there, she put in six years running digital platforms at the University of Missouri and teaching digital strategies and content production as well as newswriting. The digital team under her leadership earned eight Murrow awards, including three national trophies.
The lure of returning to her family in her hometown sent Hammock to Jacksonville, Florida, to be the assistant news director at the TEGNA affiliate First Coast News. But the call to teach remained persistent, which meant a return to academia was inevitable.
Hammock now serves as the managing editor of the Daily Egyptian, mentoring students as they inform the campus and the community. She is also, once again, teaching the art and craft of writing news, making southern Illinois the perfect locale for her happy place.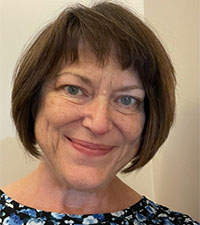 Phone: 618-536-3311
Office: COMM Room 1247
annie.hammock@siu.edu