Main Content
Dong Han

,

Associate Professor
School of Journalism and Advertising
Dong Han's education shifted from English language and literature to law and finally to media and communications research. From 1999 to 2004, he was a lawyer at the Legal Office of China Central Television, China's national TV network. As a researcher, he is interested in how market relations expand and deepen in a wide array of media and cultural sectors. His papers appeared in journals including Media, Culture & Society, International Journal of Communication, and Television & New Media.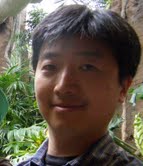 Office: COMM 1226
donghan@siu.edu
Education
Ph.D., University of Illinois
Interests
Intellectual property and media, Media history and political economy, International communication, and Communication technology.