Main Content
Bridget Lescelius

,

Associate Lecturer
School of Journalism and Advertising
Bridget Lescelius' career spans over 30 years in advertising and marketing, including vice president and partner of Spark in Phoenix, Arizona; senior associate of marketing at the Institute for Supply Management in Tempe, Arizona; co-founder and principal at The Big Idea, Inc. in Alexandria, Virginia; senior account executive at The Washington Agency in Washington, D.C.
She was responsible for the development and execution of marketing plans and programs, managed and directed client marketing/communications strategies, public relations efforts, and market research projects. Bridget has worked with a wide variety of clients, from engineering firms, economic development and tourism interests to government agencies, associations, small businesses and Fortune 500 companies.

Bridget returned to her alma mater in 2017 as an instructor of advertising at Southern Illinois University's College of Mass Communication and Media Arts where she teaches a variety of advertising classes from copywriting to interactive advertising. She manages the Saluki AdLab (a student run ad agency), the student chapter of the American Advertising Federation and serves as faculty mentor for the National Student Advertising Competition. The team has placed in the top 3 in the Midwest district over the past 3 years, placing first in 2021. Bridget founded AAF-Southern Illinois, the first professional chapter of the American Advertising Federation in the area. After living in Boston, Washington, D.C. and Phoenix, she happily reports you can go home again, and be successful!

Bridget holds an MBA from Virginia Polytechnic Institute and State University; MS in Public Relations from Boston University; BS in Radio-TV from Southern Illinois University. She is currently working on her Ed.D. in Higher Education.
Education
M.B.A., Virginia Institute and State University, Pamplin College
M.S, Boston University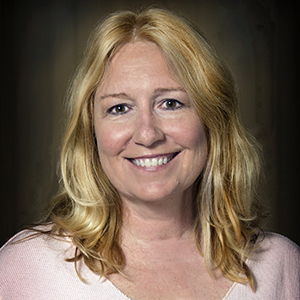 Phone: 618-536-3361
Office: COMM 1221
blescelius@siu.edu
Professional Awards
2015 Telly Award
2014 MIT's Alfred P. Sloan Workplace Flexibility Award
2011 AZ Business Magazine Who's Who in Business Top Ten Women in Marketing and Graphic design firms
2008 MIT's Alfred P. Sloan Workplace Flexibility Award
2001-04 Avnet, Inc. Marketing and Advertising Competition (MAC) Awards
2005 Davey Awards
2005 Addy Award, Phoenix Ad Club
2005 AZ Business Magazine #10 Ranked Graphic Design Firm
2005 Electronic Business Magazine Advertisement Excellence Award
2006 AZ Business Magazine #1 ranked Mid-Size Advertising Agency
2006 Spectrum Awards, American Marketing Association Phoenix
2005 Placed #1 in Ranking AZ Advertising Agency
2005-15 Listed on the Phoenix Business Journal Book of Lists, Top 25 Advertising Agency
2003 Placed #1 in Ranking AZ Advertising Agency
2001 AZSoft.net's Innovation Awards: Start-Up of the Year