Main Content
Bachelor of Science in Journalism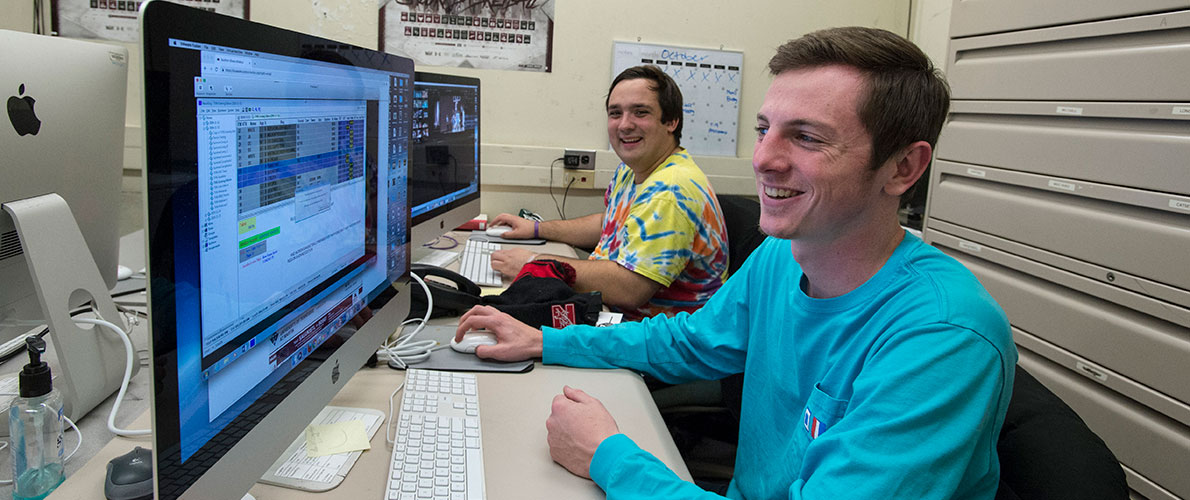 A degree in journalism or advertising lends itself to careers in a plethora of areas. Whether your focus is on writing, editing, photography, branding or some combination of skills, everything is within reach at SIU.
The skill set of our faculty allows for a unique experience no matter your major. Leaders in their industry, the faculty here will help pave a path to success for each dedicated student. Our graduates make lifelong connections with these respected professionals.
---

Check out the Course Requirements and view the five specializations for this program. Also you can view all related Journalism courses.
---
Program Requirements
The academic requirements for the Bachelor of Science degree in journalism include: (1) six hours of journalism: JRNL 160 and JRNL 202 and (2) 33 hours in journalism specialization coursework. Students will also complete a minor in an area approved by the School of Journalism and Advertising.
A major must complete a minimum of 72 semester hours outside of journalism and mass communication related courses. The student, with the assistance of the journalism academic advisor, should exercise care in course selection to assure that these requirements are met.
Choose your beat. Pick from one of our unique specializations to fit your individual interests.
Advertising
Journalism and Mass Communications
News-Editorial
Photojournalism
Sports Media
Online Degree Program
Our online program will train you in journalism standards and mass media and communication writing. Our online courses are taught by the same full-time faculty as our on-campus classes, adding value to convenience.
Minor
A total of 15 hours of journalism courses at the 300 level or higher, at least one of which must be a writing course (JRNL 302 or JRNL 310), constitutes a minor for nonjournalism majors. Journalism minors can emphasize any of our specializations.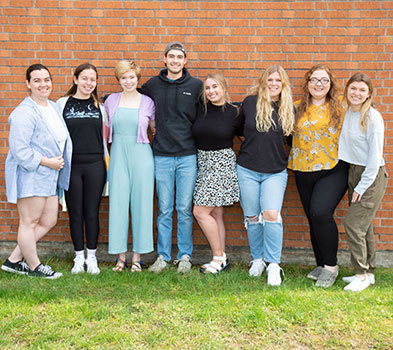 SIU student advertising team places second in national competition
A team considered an underdog at the National Student Advertising Competition (NSAC), Southern Illinois University Carbondale advertising lab has proved to the American Advertising Federation and the other universities that it can consistently display award-winning work.
"The mission of AdLab is to give students a deep understanding of how the industry works by giving them real experience. You can't get a job in advertising without a substantial portfolio." -Bridget Lescelius
Experience media outside of the classroom with our hands-on learning opportunities.

Broadcast
Broadcast journalists find themselves immersed in unique hands-on opportunities, including with the award-winning, student-produced alt.news 26:46 and interactions with WSIU.

Newspaper
The Daily Egyptian is an award-winning newspaper and website. Students work in paid positions and maintain full editorial control. It's the perfect place to hone the skills needed to work in a modern newsroom, including experiences with print and digital media, photojournalism and design.

Advertising
Students have access to the Saluki AdLab, which relates to a wide array of degrees. This full-service, student-run advertising agency adds value to any Saluki experience.
Scholarships
Communication and Media students are eligible for a variety of scholarship opportunities through the University, as well as degree specific scholarships available specifically for communication and media students.
Each year, the School of Journalism and Advertising offers $25,000-$50,000 in scholarships for Journalism majors.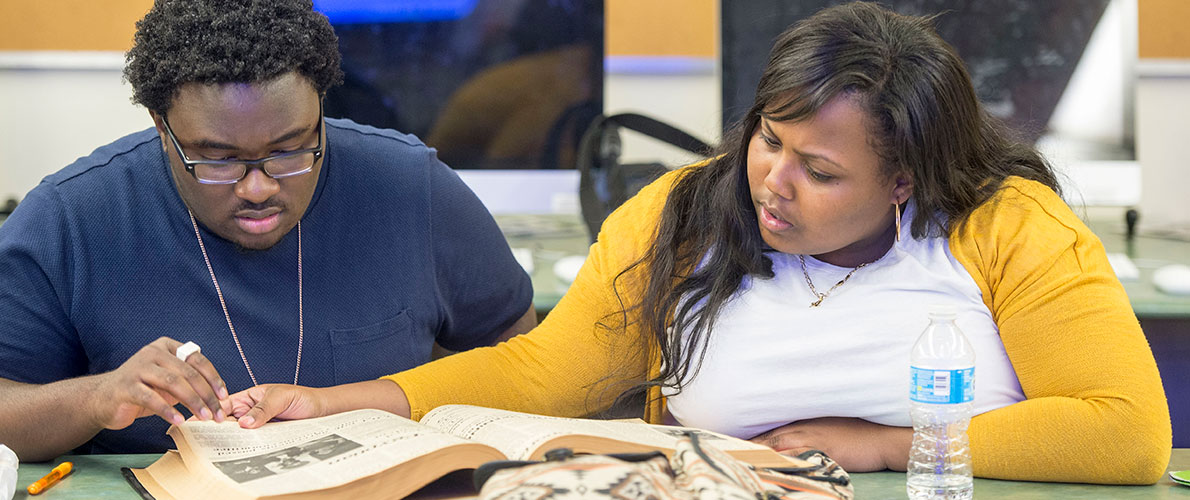 Get Involved
There are many opportunities for journalism students to become involved in group activities that are educational, career-enhancing, and fun! Check out our student-led groups and programs, or get involved in other aspects of campus life by joining any of our registered student organizations, greek life, and participating in longstanding campus traditions.
Living Learning Communities offer students the chance to live with others who share similar majors or interests. Living in the LLC helps journalism students better connect with extracurricular activities and involvement opportunities within the college.
Weekend Workshops
The South of 64 Weekend Workshops allow students to be mentored by professional photojournalists several of whom are Pulitzer Prize winners. This initiative has been instrumental for the Carnegie Foundations Community Engagement Classification.
 Documenting Southern Illinois is a project where students to spend a full year documenting a town in Southern Illinois. They can choose whatever medium (photo, video, print, articles) to create a portfolio. Most recently, our school has been working with the town of Vienna. 
Whether in the classroom or utilizing equipment, you will be able to take full advantage of your talent as you hone your skills. You will be able to utilize state-of-the-art equipment and facilities is a requirement in today's tech-savvy society. Our facilities include computer labs, audio facilities and soundstages.
Journalism students have unique access to the River Radio Evening Edition newsroom, WSIU Radio Newsroom, and the Daily Egyptian newsroom. Journalism students access to New Media Center, and have four of their own 20-station computer labs.
Our Equipment Checkout Facility has everything you need to complete your class assignments and projects.
Careers
Our graduates find employment in a wide range of professions in a variety of media and arts, including:

News reporter or editor

Online journalist

Web content producer

Advertising copywriter

Grant writer

News service writer

Newsletter writer/editor

Public relations specialist

Publications specialist

Sports information director

Sports technical writer

Book editor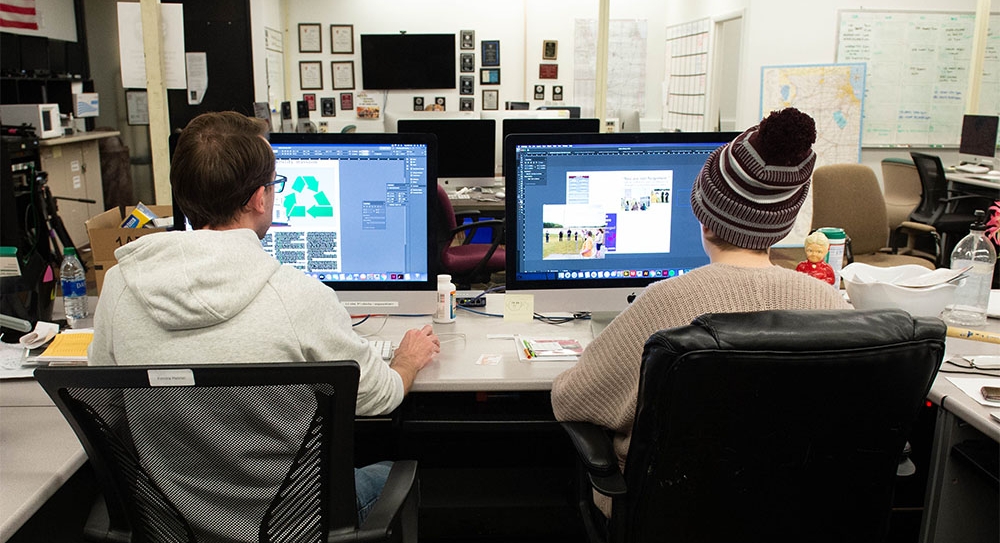 Contact Information
Jan Thompson,
Progam Director
1050J Comm Building
1100 Lincoln Dr.
Carbondale, IL 62901
Ph: 618-453-2254
janione@siu.edu
Carol Westerman-Jones,
Advisor
1121G Comm Building
1100 Lincoln Dr
Carbondale, IL 62901
Phone: 573-846-0819
carolw@siu.edu