Main Content
Dean Lewis

,

Assistant Lecturer
Dean Lewis has over 15 years of executive level experience in investment banking M&A transactions. He led cross-border transactions for Lloyds Merchant Bank, New Zealand and the International Finance Corporation (a member of the World Bank Group). He served as advisor for two years to the New Zealand Minister of Finance, Sir Roger Douglas during New Zealand's major economic reforms.
For the last 20 years he entreprenerd biopharma companies, starting as a co-founder of IOMAI Corporation, a successful Maryland biotech company (exit value: $189m), and then, as CEO/CFO, managed the University City Science Center, Philadelphia, the oldest and largest U.S. urban science park and biotech incubator. For the past seven years he has worked internationally guiding and advising biopharmaceutical commercialization for the City of Incheon, Korea; BADIR, Riyadh, Saudi Arabia; Rhone-Alps Incubators, Lyon, France; National University of Singapore, Singapore; and Wallonia Science Parks, Belgium. He recently completed assisting the formation of a Dallas Texas based telemedicine company, now trading with over a $30 million valuation.
From 2005 – 2011 he served as Trustee for the International Institute of Tropical Agriculture, Ibadan, Nigeria, the largest not-for-profit agriculture research center in Africa devoted to crops to alleviate hunger in remote arid regions south of the Sahara.
Mr. Lewis holds an MA in agricultural economic development from Leeds University, England; a BA in economics from the University of Canterbury, New Zealand; and a certificate from Stanford University in Finance, a Program for Management Development (executive education). He is married and a citizen of the United States and New Zealand and lives in Carbondale, Illinois.
He is a faculty member of SIU College of Business Administration and Analytics. He is also a member of the Adjunct Faculty at Georgetown University, teaching Entrepreneurial Biotechnology. He authored a personal, fun little historical book:
Cold War Germany
[ISBN-13 978-1718040519].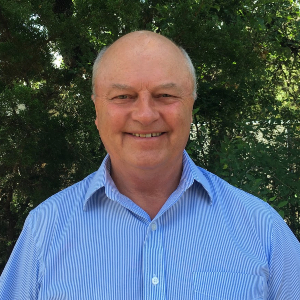 Office: Rehn Hall, 221
Phone: 618-453-7779
dean.lewis@siu.edu