Main Content
Alison Watts

,

Professor of Economics
Ph.D. 1993, Economics, Duke University
Fields: Microeconomics, Game Theory, Law and Economics
Selected Publications
"Fairness and Efficiency in Online Advertising Mechanisms," Games 12(2), 36, 2021.
"Auctions with different rates of patience: Evidence from the resale shoe market," Managerial and Decision Economics, 40(8), 2019, 882-890.
"Does access to internet promote innovation? A look at the U.S. broadband industry," (with Markum Reed and Xu Xu), Growth and Change, 50(4), 2019, 1423-1440.
"Generalized second price auctions over a network," Games 9(3), 67, 2018.
"Product quality and competition: evidence from the broadband industry" (with M. Reed), Applied Economics 50(24), 2018, 2719-2732.
"The Influence of Social Networks and Homophily on Correct Voting," Network Science, 2(1), 2014, 90-106.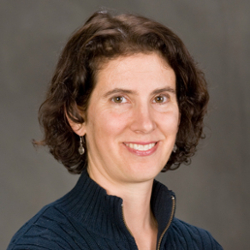 Office: Faner Hall, 4143
Phone: 618-453-5073
wattsa@siu.edu