Main Content
Chifeng Dai

,

Associate Professor of Economics
Ph.D., University of Florida, 2003
Fields: Industrial Organization, Contract Theory, Law and Economics, and Applied Econometrics
Selected Publications
"International Joint Venture with Double-Sided Moral Hazard: Payment Arrangements and Credit Constraints," with Sajal Lahiri, Oxford Economic Papers.
"International Business Alliance Under Asymmetric Information: Technology vis-à-vis Information Advantage," with Sajal Lahiri, Southern Economic Journal, 77, 2010, 599-622.
"The Appeals Process in Principal-Agent Relationships," Journal of Economic Behavior & Organization, 71, 2009, 4451-4462.
"Wealth Constraint and Contractual Arrangements," Canadian Journal of Economics, 42, 2009, 226-243.
"Regulating a Risk-Averse Firm Under Incomplete Information," Journal of Regulatory Economics, 34, 2008, 75-85.
"Delegating Management to Experts," with Tracy Lewis and Giuseppe Lopomo, Rand Journal of Economics, 37, 2006, 503-520.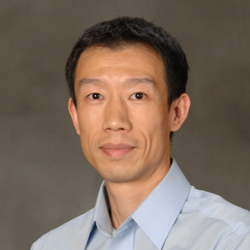 Office: Faner Hall, 4140
Phone: 618-453-5347
daic@siu.edu