Main Content
Bachelor of Science in Sport Administration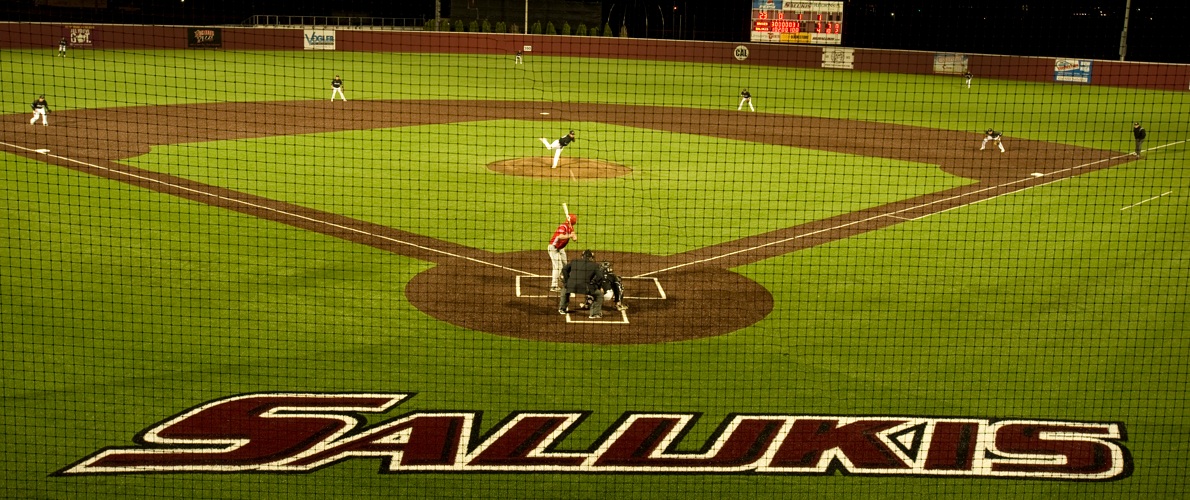 While the players on the field are the element most visible in the sports industry, the professionals behind the scenes play an important role in the smooth operations of teams at all levels. A degree in sport administration offers those passionate about sports and kinesiology the opportunity to learn about the administrative roles in this ever-expanding field.

Students in our Sport Administration program receive in-depth training in a variety of business aspects of the sport industry. The program provides many sport business courses including Sport Governance, Business Aspects of Sport, Sport Finance, Sport Promotions, Legal Ethical Issues in Sport, Sport Business Analytics, Social and Psychological Issues in Sport, Human Resource Management, Leadership, Team Building, and Internship.
Bachelor of Science, Sport Administration
The undergraduate major in Sport Administration can be accomplished by fulfilling the requirements for the Bachelor of Science (BS) degree.
Total Degree Requirements: 120 credit hours
University Core Curriculum: 39 credit hours
Major Requirements:

 

57 credit hours
Electives:

 

24 credit hours

Check out the undergraduate Curricular Guide which helps you outline what courses you would want to take each semester for all four years. View all related undergraduate courses.
Coaching Minor
Our coaching minor prepares non-teacher education students with the skills and knowledge necessary to coach children, adolesecents and adults in any setting. By combining science with the practice of coaching, you will gain a better undstanding of core coaching practices and why they are important to implament.
As part of this minor, you will become certified via the Illinois High School Association (IHSA) to coach at an educational institution in the state of Illinois. 
Student Organization
The Sport Studies Association is the registered student organization (RSO) for both undergraduate and graduate students alike. The RSO focuses on three main components to further enhance the students' experience and open doors professionally and socially.
Members receive professional guidance with insight into internship and volunteer opportunities as well as upcoming job openings in various locations and careers. Students also receive educational guidance in the pursuit of certifications, workshops and field events. Socially, it provides interaction between faculty members and students to foster lasting professional relationships.
Internships
Before the completion of a Bachelor of Science Degree in sport administration, you must complete an internship in one of six concentrations. This course can be taken in aquatics, special populations, coaching, dance, exercise science or teaching sports. The practicum course provides professionally supervised technical applications of each topic for you to gain a better understanding of the specialized field of study chosen.
Scholarships
Sport administration students may apply for one of the many scholarships available. These awards are based on a number of personal and scholastic factors. Several of the scholarships available have academic requirements as well as a focus on particular areas of public service and distinct interests in a variety of sports. Scholarships are also available for students based on athletic performance and training achievements.
Contact Information
Taeho Yoh,
Program Director

Davies Hall 119
Mailcode 4310
1075 S Normal Ave.
Carbondale, IL 62901
Ph: (618) 453-3124
tyoh@siu.edu
Christopher Hinkle,
Academic Advisor

Wham 122
Mailcode 4601
625 Wham Dr.
Carbondale, IL 62901
Ph: 618-453-6340
chinkle@siu.edu
Career Opportunities
With a combined knowledge of the administrative side of the sports industry as well as training in fitness and kinesiology, sport administration graduates find employment fostering team success and the day-to-day operation of the facilities they use. Careers for graduates of the sport administration program are wide ranging and offer a variety of settings both on and off the field.

As active members of team training and facility operations, sport administration graduates find success as athletic coaches at the youth, collegiate and professional level, athletic directors and facility managers for sports venues. These positions are in constant demand within the industry and require a knowledge of both kinesiology and its administrative components.

The Bachelor of Science in sport administration uniquely prepares students for the business side of the sports industry, too. Administrative and professional opportunities are available as marketing consultants, contract negotiation managers, athletic development specialists and public relations. These careers require the knowledge of both sports and kinesiology as well as the legal, ethical, business and psychological aspects of the industry.