Main Content
Admission into the Nutrition and Dietetics concentration is designed for someone who has their undergraduate degree, completed a ACEND accredited Didactic Program in Dietetics and possess a DPD verification statement. Admission in the program is for the fall semester only and after they have completed the online centralized internship application.
An application fee to graduate school at SIU is not submitted until the student has completed their priority listing though the Academy of Nutrition and Dietetics Internship Matching on D&D Digital Systems and received a match with the SIU Dietetic Internship Program.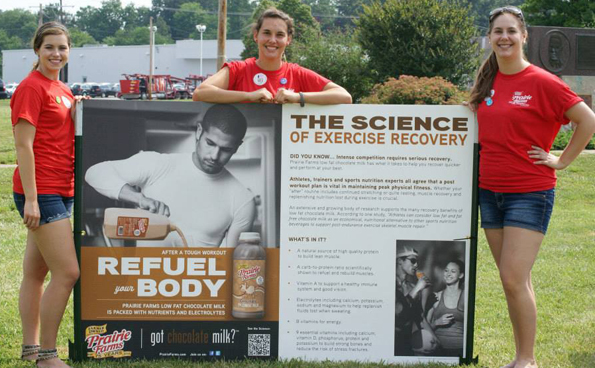 Baccalaureate degree from a regionally accredited college or university (completed within last 10 years).
Official transcript verifying the degree was conferred.
Completion of a Didactic Program in Dietetics (DPD), accredited by the Accreditation Council for Education in Nutrition and Dietetic (ACEND) or evidence of completing all but one semester of coursework in an undergraduate DPD. Students will receive appropriate documentation from their DPD Coordinators that is submitted with Dietetic Internship Program application. Students should supply appropriate documentation (Verification Statement) from their DPD Directors that is to be submitted with their application.
If you have completed a minimum of a bachelor's degree at a US regionally accredited university or college and course work accredited by ACEND, you are eligible to participate in the Dietetic Internship Match. Applicants to SIU combined MS/DI program must complete an application for the internship through the Dietetic Internship Central Application Service at DICAS Portal.
Applicants to the Dietetic Internships (DI) must register for the DI match through D&D Digital

to create/modify their prioritized list of dietetic internships for computerized matching.  There is a $50 registration fee for matching that is due with prioritized program rankings. SIU's Match Number is 438.  SIU matches only during the spring. Students who match with SIU through the spring matching process are enrolled in SIU's program in August (fall semester) All students must be admitted to SIUC Graduate School in good standing.
Grade point average (GPA) 3.0 or higher is required (on scale with A=4.0).
Desire to complete a Master of Science with a dietetic internship emphasizing Nutrition and Dietetics.
International students who have had their education, training and credentials completed outside of the United States or have not completed a Didactic Program in Dietetics should refer to the Academy of Nutrition Dietetics for more information.
International students whose native language is not English are required to pass the TOEFL examination with a score of 550 or above. For questions related to education and credentialing requirements for international students, more information see the SIU Graduate School website.
All students must be admitted to SIU Graduate School in good standing. Apply HERE.  A $65.00 application fee is required at the time you submit the graduate school online application.
A virtual interview is required. You will be contacted by the DI Director after your application is received to schedule the time.
Application Process
Complete an application form for each Dietetic Internship (DI) for which you plan to seek admission. View the deadline for application and access the online centralized internship application HERE. 
Complete priority listing though the Academy of Nutrition and Dietetics Internship Matching on D&D Digital Systems. All costs are borne by the applicant.  Applicants must pay a fee when submitting their order lists to D&D Digital Systems.


SIU's match number is 438.

The SIU Dietetic Internship will conduct virtualinterviews. Qualified applicants will be contacted by email to set up appointments.
Selection Criteria
The Dietetic Internship Program at Southern Illinois University Carbondale uses the DICAS internship application. No application fee is required to apply to Southern Illinois University Carbondale Dietetic Internship Program.
10-14 interns are selected to complete the Combined Master of Science Degree and Dietetic Internship program that typically runs from August to August for 24 months.
Applications are reviewed by a selection committee which includes the internship director, other department faculty, preceptors, and current interns.
Applications are scored based on interest in nutrition (as stated in the personal statement letter), GPA, work and volunteer experience, reference letters, extracurricular activities, and virtual interview.
Appointments are awarded without regard to race, sex, religion, color, national or ethnic origin, age, disability, military service, or genetic information. Marital status, age, and geographic area of the applicant are not considered.