Main Content
Caleb Snyder

,

Assistant Lecturer
Exercise Science, Human Sciences
Caleb Snyder earned his SIUC Master's degree in 2016 in a dual program with Kinesiology and Food and Nutrition. During his studies, he was a TA for the Kinesiology department, teaching Weight Control, Walking and Jogging, Strength Training, and KIN 355f. During this time, he competed in natural bodybuilding shows around the midwest as well as the Mr. SIU competition, which he won in 2015. After graduating, he entered the job market as Head Trainer of Gold's Gym of Southern Illinois, where he managed a team of over a dozen personal trainers in two locations, and coached hundreds of people into healthier lifestyles.
In 2018, he started Snyder Physique, LLC and currently runs his functional training business out of Warehouse Ultimate Gym in addition to his duties as Assistant Lecturer for the School of Human and Behavioral Sciences at SIU. He came back to SIU as a lecturer in fall of 2019 to teach KIN 320 Exercise Physiology, and has since added KIN 321 Biomechanics and PH 311 Human Development.
In his spare time, Caleb loves to spend time in the outdoors foraging wild plants and mushrooms, camping, kayaking/canoeing, and exploring the Shawnee National Forest. He plays bass guitar in a hard rock band, and has a miniature Australian Shepherd named Rocky.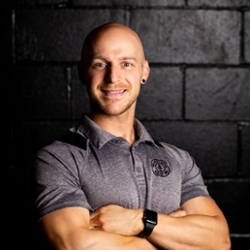 Office: Davies Hall, 115
Phone: 618-536-2431
csnyder90@siu.edu