Main Content
Bachelor of Science in Exercise Science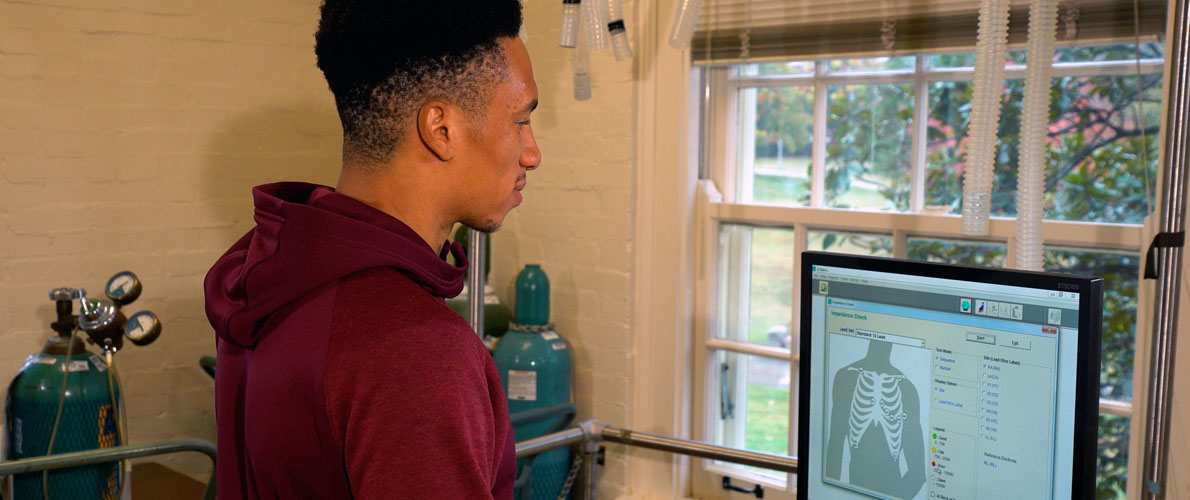 Exercise science involves the study of anatomy, motor behavior, exercise physiology, fitness assessment, exercise prescription and biomechanics. Students gain an in-depth understanding of these topics through classroom instruction and practical training in one of the many kinesiology labs at SIU.
This program covers not only the physical aspects of fitness, sports, movement and wellbeing but also the fundamental of nutrition, physiology and all of the components that comprise human health and fitness.
Bachelor of Science
Courses cover physiology, communication, nutrition, chemistry, anatomy, injury management, fitness assessment, exercise prescription, biomechanics, motor behavior, pharmacology, exercise, physics, injury management and much more.The undergraduate major can be accomplished by fulfilling the requirements for the Bachelor of Science degree.
Total degree requirements:

 

120 credit hours
University core curriculum:

 

39 credit hours
Exercise Science Major Requirements: 55 credit hours
Electives: 25 credit hours

Check out the BS Curricular Guide, which helps you outline what courses you would want to take each semester for all four years. View all related undergraduate courses.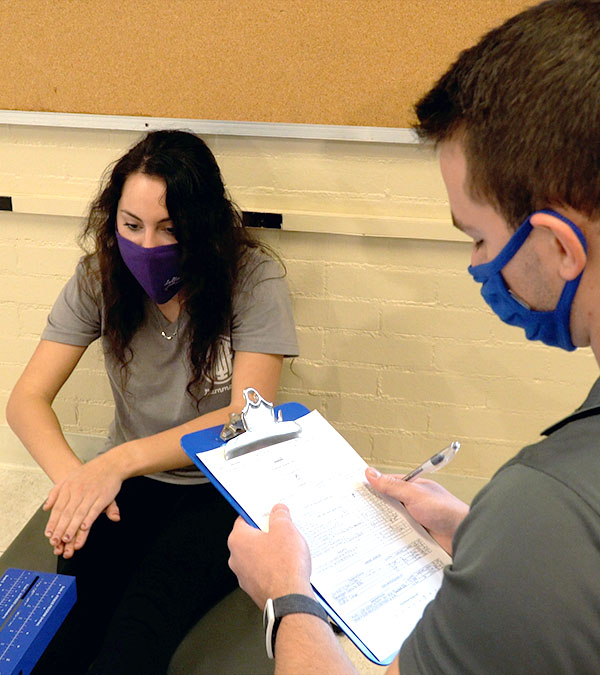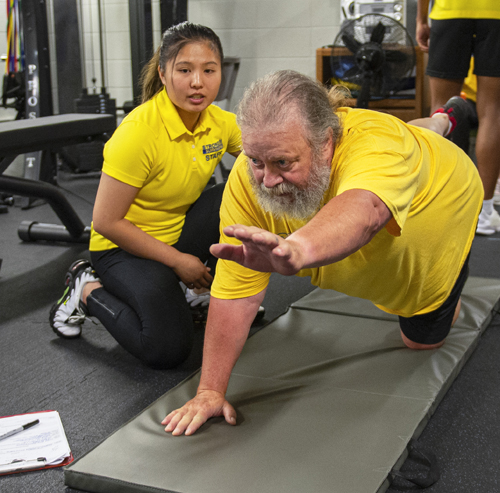 Strong Survivors
Our students study, research and work in laboratories where they receive technical instruction in exercise physiology, cardiovascular control, biomechanics and group fitness and training. You will have the opportunity to have practical experience by being involved in Strong Survivors.  This is a free exercise and nutrition program we operate in collaboration with the SIH Cancer Institute. It utilizes exercise as a therapeutic tool to help cancer survivors and their caregivers get a new lease on life during treatment and recovery.
Internships
Practical experience is a vital part of our program and all students will complete a practicum as part of their studies. They can choose to focus on special populations, coach, exercise science or sport, or cancer rehabilitation.
In addition, we help student connect with incredible internship opportunities with organizations such as the St. Louis Cardinals, Chicago White Sox, Chicago Bulls, Milwaukee Bucks, St. Louis FC, Southern Illinois Miners and Saluki Athletics.
Student Organizations
You can get involved, network, gain valuable experience and enhance your education and experience through hundreds of registered student organizations on campus. Two are of particular interest to exercise science students:
Both organizations are open to undergraduate and graduate students and offer opportunities for networking and making connections. Workshops, seminars, volunteerism prospects, connections to internships, social activities, field trips, service projects, guest speakers, professional development, conferences and other life- and career-enhancing components are included as well.
Members receive professional and educational guidance with insight into career opportunities including internships and job openings and more. Through these organizations, the students make valuable connections with one another, faculty and mentors in the field of kinesiology.
Career Opportunities
Exercise science is one of the country's fastest growing fields. The U.S. Bureau of Labor Statistics projects an 11% increase in the number of jobs in the next decade and the median annual salary is $50,280.
An SIU exercise science degree prepares graduates for career success as fitness professionals as personal trainers, coaches, and health fitness directors in corporate and clinical settings. Jobs are available in a wide variety of settings—anywhere health and fitness assistance is needed. For instance, rehabilitation centers for cancer survivors and post-surgical patients hire fitness specialists to assist in recovery and healthy lifestyle adherence.
Graduates are prepared for pre-professional work in physical and occupational therapy, sports medicine, athletic training and conditioning, corporate fitness and personal training and they can further their careers with graduate study. Exercise science lays the groundwork for advanced study for countless careers in the booming health care industry.
Contact Information
Phil Anton,
Program Director
Davies Hall 110
Mailcode 4310
1075 S Normal Ave.
Carbondale, IL 62901
Ph: (618) 453-3116
panton@siu.edu
Christopher Hinkle,
Academic Advisor
Davies Hall 156
Mailcode 4310
1075 S Normal Ave.
Carbondale, IL 62901
Ph: 618-453-3120
chinkle@siu.edu