Main Content
Our faculty are a unique blend of researchers, educators and professionals who are proven experts in their fields.
Nursing
Nancy McNitt joined the faculty at SIU in 2021. She earned an associate degree in Nursing from John A. Logan College, a BSN from McKendree College, and a master's degree as a Family Nurse Practitioner from Southeast Missouri State University. She has worked in hospitals, and clinic sites in Illinois and Tennessee. She has a passion for Women's Health, Obstetrics, and Pediatrics. But she has worked in a variety of different specialties including public health, school health, and hospice. She believes that it is an honor to provide nursing care to her patients. She sees nursing as a blend of compassionate caring and evidence-based practice.
View Full Bio
Office: ASA 18
Email: nancy.mcnitt@siu.edu
Debra Penrod

,

Assistant Professor of Nursing
School of Health Sciences
Dr. Penrod's career began teaching in secondary education at area schools. Since 1996, she worked as a nurse in various roles including acute rehabilitation, medical-surgical nursing, school nursing and case management. In 2009, she began working as a nurse educator in the community college setting, teaching in the practical nursing and associate degree of nursing programs. Prior to coming to SIUC, she also has worked as an adjunct faculty member in a baccalaureate of nursing online program. Dr. Penrod is a member of Sigma Theta Tau international nursing honor society. She also holds nursing certifications in rehabilitation and school nursing.
View Full Bio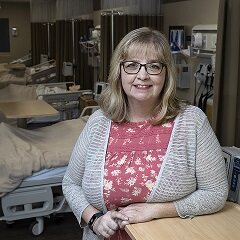 Office: ASA 211A
Email: debra.penrod@siu.edu
Kelli Whittington

,

Program Director of Nursing
School of Health Sciences
Dr. Whittington's nursing career began in 1992 with practice in the acute care setting. Her nursing experience includes ICU, oncology, management, and administration. Her nursing education career began in 1993 with an adjunct clinical position at the community college level. Throughout her nursing education experience, she has taught nurses across all academic levels, from certified nurse assistants through bachelor's prepared registered nurses, culminating with doctorally-prepared registered nurses. She received the 2019 Emerson Excellence in Teaching Award, is a member of Sigma Theta Tau international nursing honor society, and recipient of the visiting scholar award from Michigan State University in 2009. She is designated as a Certified Nurse Educator.
View Full Bio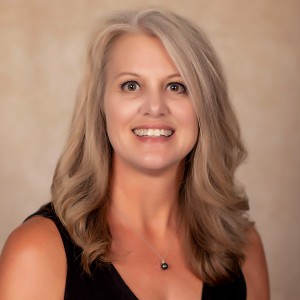 Office: ASA 226
Email: kellid@siu.edu