Main Content
Bachelor of Science in Nursing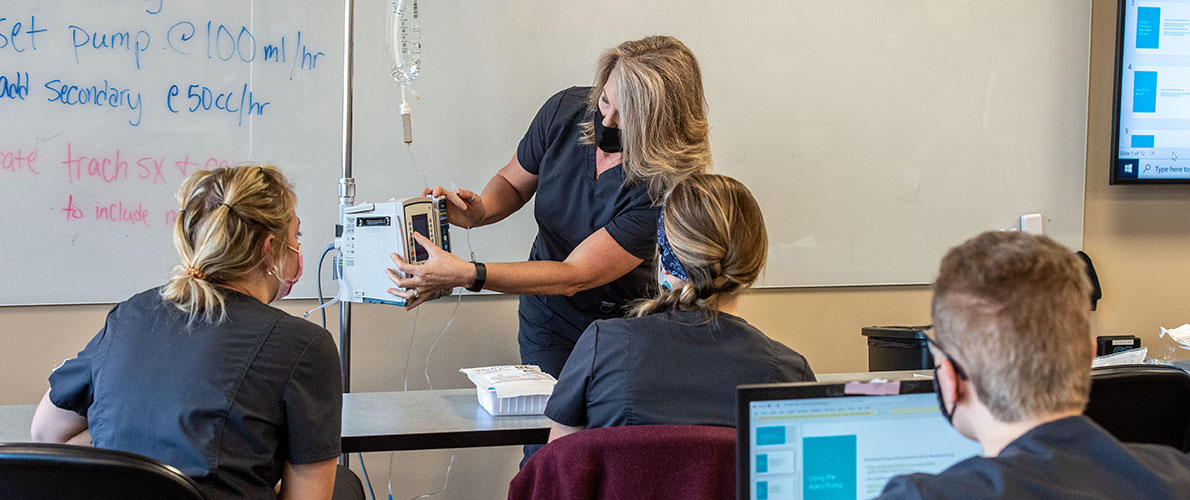 A Bachelor of Science in Nursing degree is becoming more sought after each year – especially with the U.S. Bureau of Labor Statistics anticipating a 12% increase in registered nurse employment between now and 2028. And, even when not required, a B.S.N. generally leads to better-paying positions and broader choices of career paths.
Preparing students for this career is a responsibility we take seriously. You'll learn through a variety of methods, including both traditional and preceptor-led clinicals. Our facilities are first-rate and include a five-bay, medical/surgical area, an intensive care unit room, a homehealth room, and a medication administration room. You will learn from dedicated faculty, developing the nursing skills needed for thorough patient care in the acute care setting.
Our nursing program offers three degree completion pathways.
This track is for incoming freshman, sophomore, and transfer students who want to pursue a bachelor's degree in nursing.
Students in this track will also earn a minor in health care management.
Take the fast track towards your B.S.N. degree! Already have a bachelor's degree or at least 70 hours completed towards a bachelor's degree? Regardless of the field, you can apply credits from your current degree to your B.S.N., helping you gain your nursing degree in much less time. You'll learn the same things as a traditional B.S.N. nursing student – just at a faster rate. By doing so, you can complete the program in as little as 12 months!
The RN to B.S.N. degree track is for registered nurses with an associate's degree who want to earn a bachelor's degree. Students in this program will also earn a minor in health care management. This pathway is online, giving students the flexibility to complete their coursework around busy schedules, when and where it's most convenient.
Minor in Healthcare Management
A minor in Healthcare Management is built-n to both the traditional B.S.N. pathway and the RN to B.S.N. pathway.
Nursing students can also choose to pursue additional health care minors, making students more competitive and more competent. Students can choose from:
Long-Term Care Administration
Health Information and Informatics Management
Infection Prevention and Control
RN Licensing Prep
NUR 440 - Seminar Review of Nursing Concepts
This course helps prepare students for the RN licensing exam (NCLEX). With the exception of those in the RN to B.S.N. track, this seminar is required for all students during their last semester of enrollment.
Students may be required to purchase and develop an account within a clinical management system for clinical placement.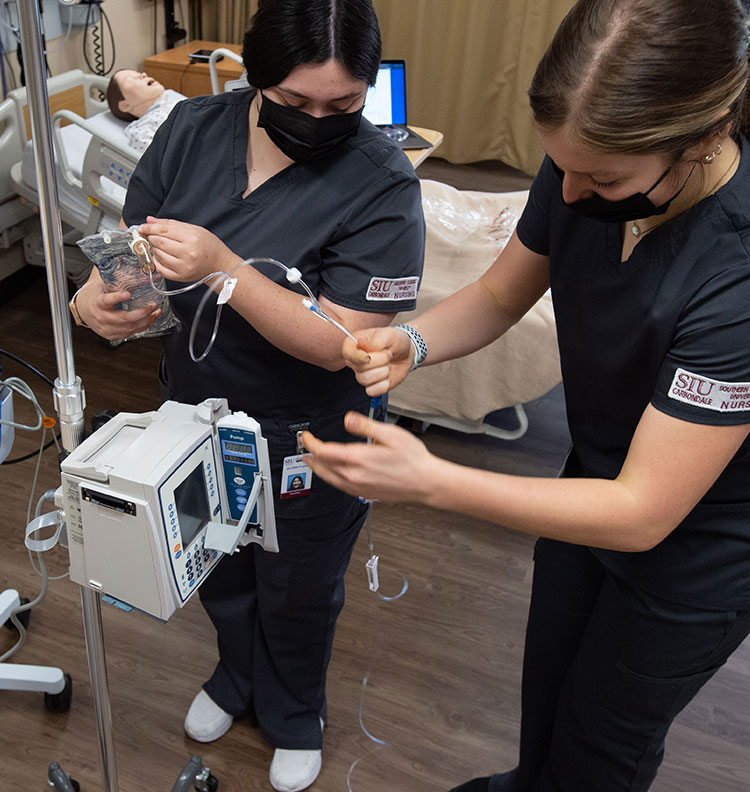 Immersive Learning Environment
Students in the B.S.N. program may have the opportunity to reside in a Living Learning Community (LLC), where they live on campus with students with similar career goals and interests in the healthcare industry.
---
Registered Student Organization
The SIUC Student Nurses' Association provides a great opportunity for students to find their place among others with similar interests while making potentially lifelong connections. In addition, having other students to study with make this RSO a great asset for B.S.N. students.
Accreditation
The baccalaureate degree program in nursing at Southern Illinois University Carbondale is accredited by the Commission on Collegiate Nursing Education.
www.ccneaccreditation.org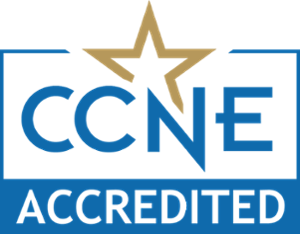 Career Outlook
Pursuing a career in nursing is both rewarding and challenging. The payoff is graduating with a B.S.N. from SIU and enjoying a successful career in a variety of settings, including hospitals doctor's offices, home healthcare, residential care facilities, schools, cruise ships, and camps.
With a B.S.N. from SIU, a wider selection of nursing careers and career tracks becomes available, including surgery, critical care, emergency room, burn unit, oncology, acute care, plastic surgery, research, nurse midwife, outpatient care, to name a few.
Scholarships
Nursing students are eligible for a variety of scholarship opportunities through the University, as well as degree specific scholarships available specifically for students nursing and related healthcare degrees.