Main Content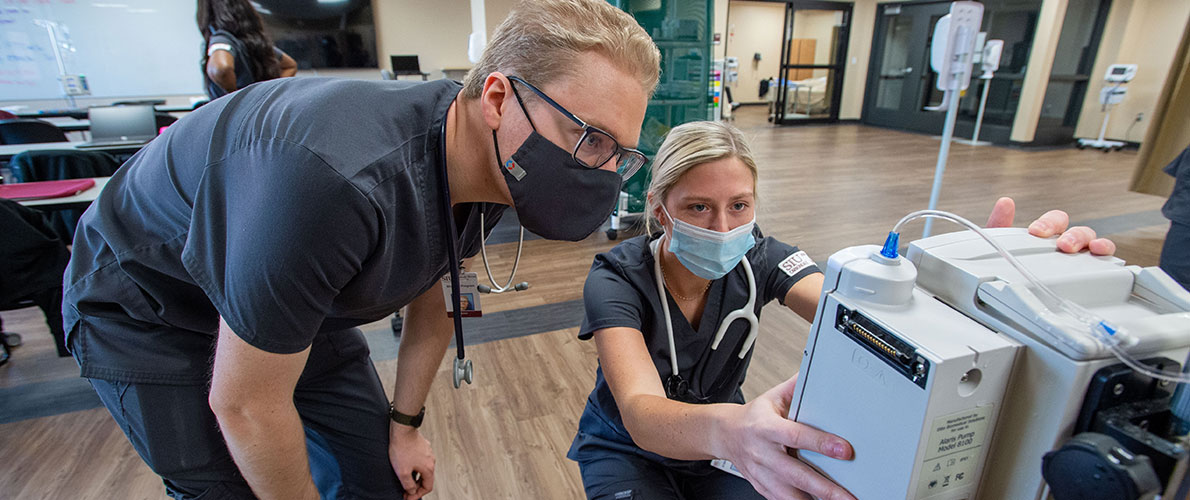 A career with a healthy outlook.
Nursing is a calling as much as it's a profession – it involves both the heart and the mind. In our program, students use both as they pursue a Bachelor of Science in Nursing (BSN) degree.
With registered nurses in high demand, opportunities in health care are on the rise. A Bachelor of Science in Nursing (BSN) can help you earn more as you DO more by giving you access to specializations and offering more opportunities to make an impact on people's lives.
The Bachelor of Science in Nursing degree is the next step for incoming freshmen, sophomores and transfer students, as well as students with a bachelor's degree in a non-nursing field and current registered nurses.
At SIU, our students gain valuable experience through hands-on learning. We've collaborated with Southern Illinois Healthcare (SIH) and other regional healthcare providers for curriculum development support and clinical training sites. Additionally, we offer a Healthcare Management track along with the BSN because we know firsthand how much it's needed.
RN to BSN Completion
Registered nurses with an associate degree can step directly onto the path to a Bachelor of Science in Nursing (BSN) – all from the comfort of home. You'll be able to enjoy flexibility and convenience while completing online courses towards your BSN with a minor in healthcare management.
Invest in your future and become more competitive in your field as you finish your BSN degree in as little as 12 months.
Accreditation
The baccalaureate degree program in nursing at Southern Illinois University Carbondale is accredited by the Commission on Collegiate Nursing Education.
655 K Street, NW, Suite 750
Washington, DC 20001
202-463-6930
www.ccneaccreditation.org