Main Content
Electrical Engineering Technology Faculty
Our faculty and staff members are graduates of major universities across the United States. In addition to teaching technology courses, they are active researchers, working to advance the technology in their specialized disciplines.
Our faculty members are among the nation's leading experts in six sigma, lean manufacturing, quality management, leadership development, continuous improvement and industrial safety.
The EET faculty members are specialists in power systems, microcontroller circuit design, and wireless network security.
Karumbaiah Chappanda

,

Assistant Professor
Karumbaiah received his Bachelor of engineering degree in electronics and communication in 2007 from Visvesvaraya Technological University, India, his Master of Science degree in electrical engineering in 2010 from Michigan Technological University, USA, and his Ph.D. in electrical engineering in 2013 from the University of Utah. He worked as an Assistant Professor from Oct 2013 to Aug 2014 at BITS-Pilani, Pilani campus, India, as a post-doctoral fellow from Sept 2014 to Sept 2018 at KAUST, Saudi Arabia, and as an Assistant Professor from Oct 2018 to Dec 2022 at BITS-Pilani Hyderabad campus, India. He was also a visiting scholar at the Massachusetts Institute of Technology, USA, in Jan 2018.
View Full Bio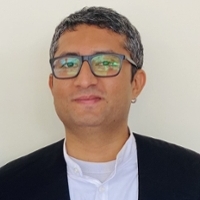 Office: Engineering D115
karum.nanaiah@siu.edu

Carl Spezia

,

EET Program Coordinator, Associate Professor
Carl joined the EET program in 1998. He worked as a power systems engineer for electric utilities for eight years prior to seeking a career in higher education.  He is a licensed professional engineer in Illinois.  His industrial assignments included power system modeling, power systems protection, and substation design.  He received his M.S. and Ph.D. from SIUC in 1991 and 2002 respectively.  He teaches courses in electric power and machinery (EET 332A EET 332B), industrial automation (EET 438A, EET 438B) and electric circuits (EET 304A, EET 304B).  He serves as the faculty advisor of the local chapter of Tau Alpha Pi, the Engineering Technology honor society.
View Full Bio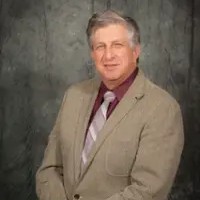 Office: Engineering D110
Phone: 618-453-7839
powerguy@siu.edu
David Williams

,

Senior Lecturer
David T Williams joined the department full time in 2002 after completing a MS in Manufacturing Systems at SIU. He presently is completing a doctorate in education.
View Full Bio