Main Content
Mass Communications and Media Arts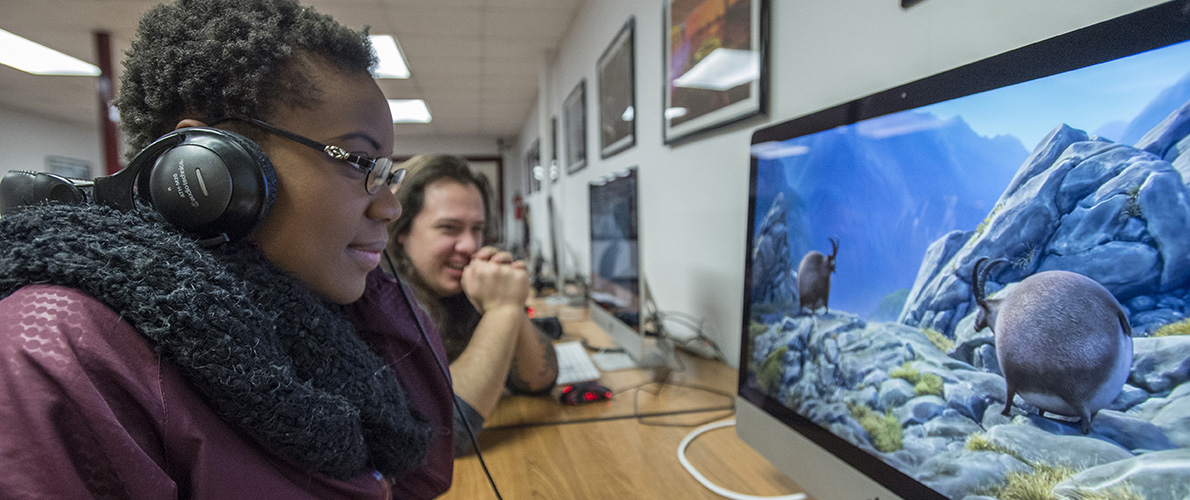 From isolated villages to urban centers throughout the world, powerful changes in media and communication are sweeping the globe. There is unparalleled access to a variety of platforms and new media resources that deliver images and information to an increasingly global society.
Here you find a diverse community of award-winning scholars and media makers aiming to influence the way people work, play, create and communicate with each other in this constantly evolving media landscape.
This Master of Science program provides an academic experience that takes students as far as they want to go, training graduates to become leaders in careers in mass media specializing in Media Management, Advertising, Journalism, New Media, or Digital Documentary.
The Master of Arts program offers a solid foundation in media research, methods, and theory in preparing students for a variety of interests, including research positions in media organizations, opinion research, commentary, teaching and doctoral studies.
In the Master of Fine Arts program, the faculty share your passion for creativity and care about your goals. Your artistic and intellectual development is emphasized while producing work in film, video, sound and new media.
The Ph.D program focuses on producing outstanding scholars and teachers who make significant contributions to understanding mass media. Be involved in the interdisciplinary study of global media with a faculty of nationally and internationally accomplished faculty of intellectual scholars and media producers.