Main Content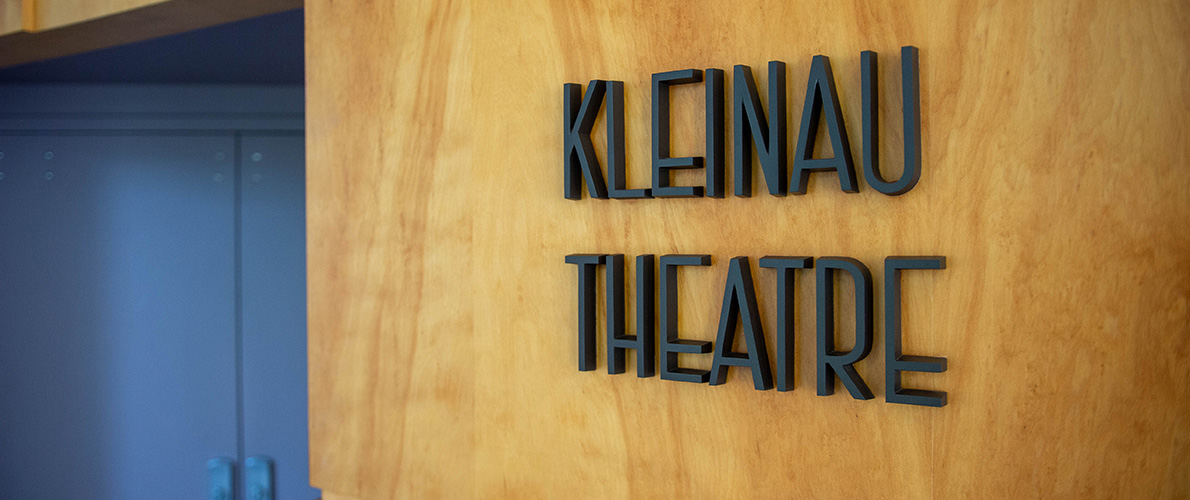 The Kleinau Theatre, housed in the School of Communication Studies, is an 110-seat theatre with state-of-the-art light and sound systems. Each year the theatre hosts active performance seasons which include both solo and group performances in the areas of creative adaptations of literature, original scripts, performance art, and ethnographic studies among others. The Kleinau is one of the most active and prestigious performance spaces in the country, drawing a diverse group of guest artists and scholars to our stage. To date there have been over 200 performances staged in The Kleinau Theatre.
The Kleinau Theatre has evolved from humble beginnings. Since 1959 there have been performances affiliated with the School of Communication Studies but at that time the space was nothing more than an empty room with folding chairs. In 1965 Communication Studies introduced The Calipre Stage, a performance space dedicated to the oral interpretation of literature. In 1996 The Calipre Stage was renamed The Marion Kleinau Theatre to honor its founder, Dr. Marion Kleinau, Professor Emerita, at which time extensive renovations began. Dr. Kleinau established the theatre with the goal of creating a space for oral interpretation and group performance of non-dramatic literature (poetry, fiction, and nonfiction).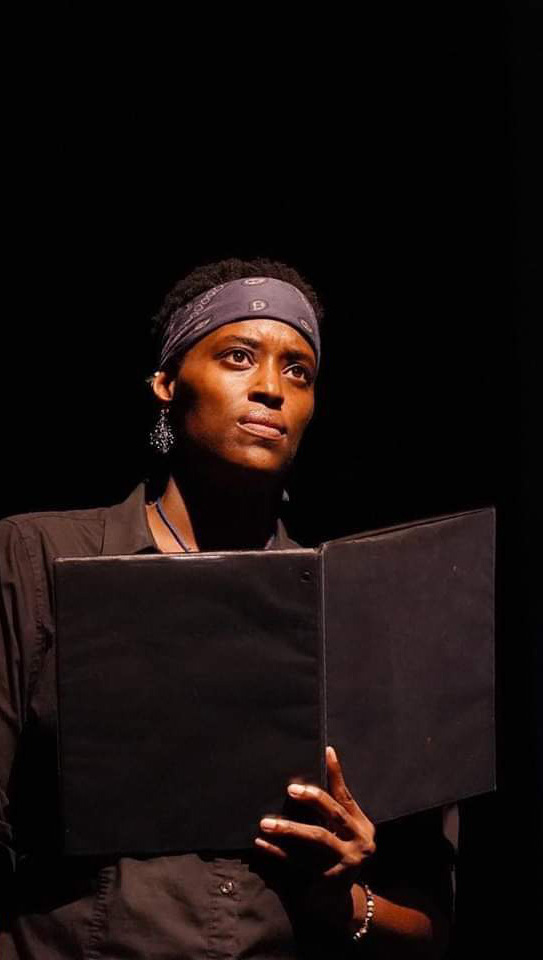 Faculty, graduate, and undergraduate students in the School of Communication Studies interested in performance as a method and form of scholarship use the Kleinau as a primary laboratory for researching the artistic dimensions of human communication. Productions examine how communication builds communities and cultures, allowing their members to negotiate the personal and political demands of everyday life. While many Kleinau Theatre productions are experimental and may use techniques and performance styles you have never encountered, others are more traditional and will seem familiar to patrons who have attended productions of drama. Each year, SIU's Performance Studies community prepares a season of approximately five shows per semester. Performances generally fall into one of three broad types:
Performance Hours or Samplers showcase several performers or small groups presenting independent performances. There may or may not be a theme connecting these performances. Primarily, these evenings gather notable work done by students in Performance Studies classes over the course of the semester.
Solo Performances involve a single performer who usually, but not always, tells an autobiographical tale. Other varieties of solo performance presented at the Kleinau include the creation of several characters to represent a particular theme, or the recreation of an historical figure.
Group Performances feature several performers who have worked with a director to bring a particular novel, series of short stories, or selection of poems to life in an adaptation for the stage. Sometimes, however, the group and director develop some or all of the material, or base the production on nontraditional texts such as interviews with members of particular cultural groups, tape recordings of everyday conversation, or some combination of several forms.