Main Content
Bachelors of Science in Communication Studies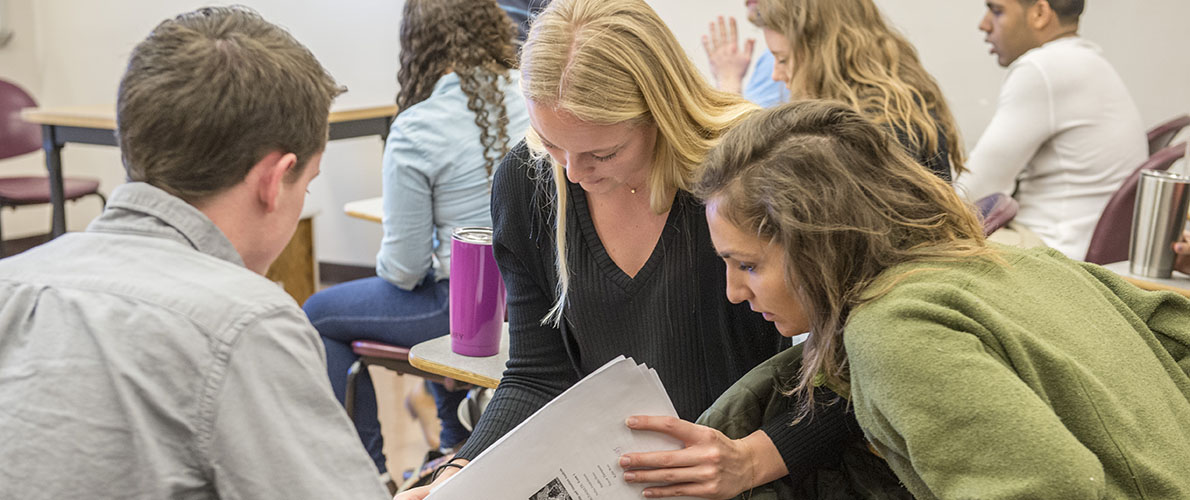 Your ability to effectively communicate is essential to your potential career success. In our department, you can develop the flexible, practical skills you will need after graduation. You'll learn from nationally recognized faculty in small classes. 
We'll help you develop your communication abilities. Our courses cover the history, theory, and application of communication. These courses reflect liberal arts, humanities, and social science traditions as approaches to theory and application.
The department also sponsors co-curricular activities in public speaking, debate, performance studies (oral interpretation), and public relations, all of which are open to non-majors.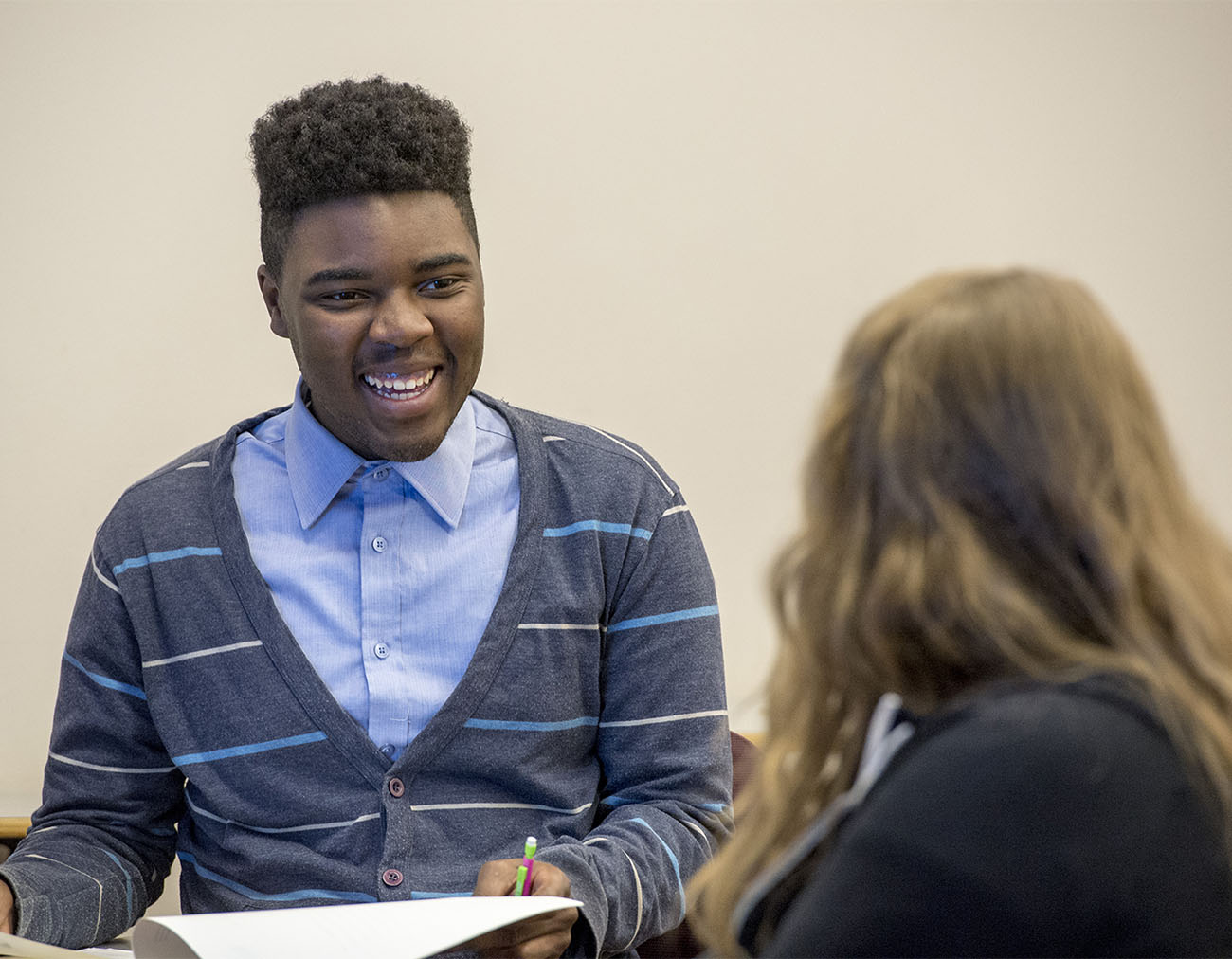 What is Communication Studies? 
Communication Studies examines how humans communicate. We study messages and meaning - how and why and people communicate, the tools and methods people use, and the consequences of their interaction.  
We balance the practical application of skills with critical and theoretical understanding. We look at the context of interaction, too—everything from family dynamics to business and social environments, to mediated and global cultures. 
Degree Requirements
English is the language of instruction in the Department of Communication Studies. Proficiency in written and oral English is required of all students in Communication Studies. To meet the requirements for a major in the Communication Studies Program, a student must demonstrate the ability to: deliver effective oral public presentations; write clear, correct English prose; communicate effectively at the interpersonal level as well as in groups, and understand and apply communication theory and research.
You may demonstrate these communication competencies by receiving no lower than a C- grade in courses listed in the required core, and as required in your chosen specialization. Under certain circumstances, you may elect to demonstrate competency by passing a proficiency examination administered by the Department of Communication Studies.
---

Check out the course requirements and specializations which help you outline what courses you would want to take each semester for this four year degree.  Also you can view all related communication studies courses.
---
The Communication Studies Progam offers two specializations within our undergraduate major.
These specializations are designed to provide our students with opportunities and the absolute best skills sets for their intended careers.
Dual Degree Option
The Communication Studies program and the SIU School of Law offer a dual degree allowing students to earn both a bachelor's degree in CMST (B.S.) and a law degree (J.D.) in six years instead of the more typical seven. Students in the dual degree program save both time and money on their undergraduate and professional studies. Due to the need to plan course schedules to fulfill dual degree requirements, the option may not always be feasible for transfer students. Please consult your SIU academic advisor.
Minor
A minor in Communication Studies consists of a minimum of 15 hours (in addition to CMST 101), which must include nine hours at the 300- or 400-level.
Internships
Eligible undergraduate students may apply to take part in a number of unique internship and research opportunities while studying at SIU that help to enhance knowledge and gain skills necessary for a successful career in communication studies. Our students have completed internships and externships for companies such as Boeing, American Heart Association, Shedd Aquarium, Southern Illinois Minors, and many others.
Student Organizations
Build your resumé with co-curricular activities that engage the mind, expand on your specialized career trajectory, and introduce you to a whole network of peers and mentors. Browse our organizations. Come to a meeting. Contact us. We'd love to meet you!
The SIU Carbondale chapter of PRSSA is one of approximately 300 student chapters in the nation:
Gain hands-on experience in Pyramid, a student-run agency
Find opportunities for pre-professional development
Utilize job placement resources
Visit PR & business firms
Become accepted into the Public Relations Society of America upon graduation
---
Communication Career Council (C3)
This student-led organization plans large and small events to ensure the professional success of CMST students, including new and transfer student orientation, BrandU (an annual professional development conference), Communication Studies Day, and other professional development Q&A sessions with industry experts. C3 provides career-related training and mentoring for communication studies students. The council is staffed by students who develop skills and certifications in:
Social media marketing
Email marketing
Branding
Organizational communication
Training and development
Human resources
---
Our debate team is an award-winning, nationally-ranked program. We currently boast:
Six National Championships
National Parliamentary Debate champions (2009)
Members of the National Parliamentary Debate Association (NPDA)
National record-holding team members and first-class mentorship and coaching

Speaker's Center
Help with public speaking.
Students have access to the Speaker's Center, a campus resource designed to assist students with assignments that require a public speaking component.
Assistance is available in-person and online. Students can get help with ideation, research, outlines, writing/editing, practice, delivery, anxiety-reduction, and more.
Students can work creatively in the Marion Kleinau Theatre, which is housed in the Communications building, and is a 110-seat theatre with state-of-the-art light and sound systems. Each year the theatre hosts an active performance season which includes both solo and group performances in the areas of creative adaptations of literature, original scripts, performance art, and ethnographic studies among others.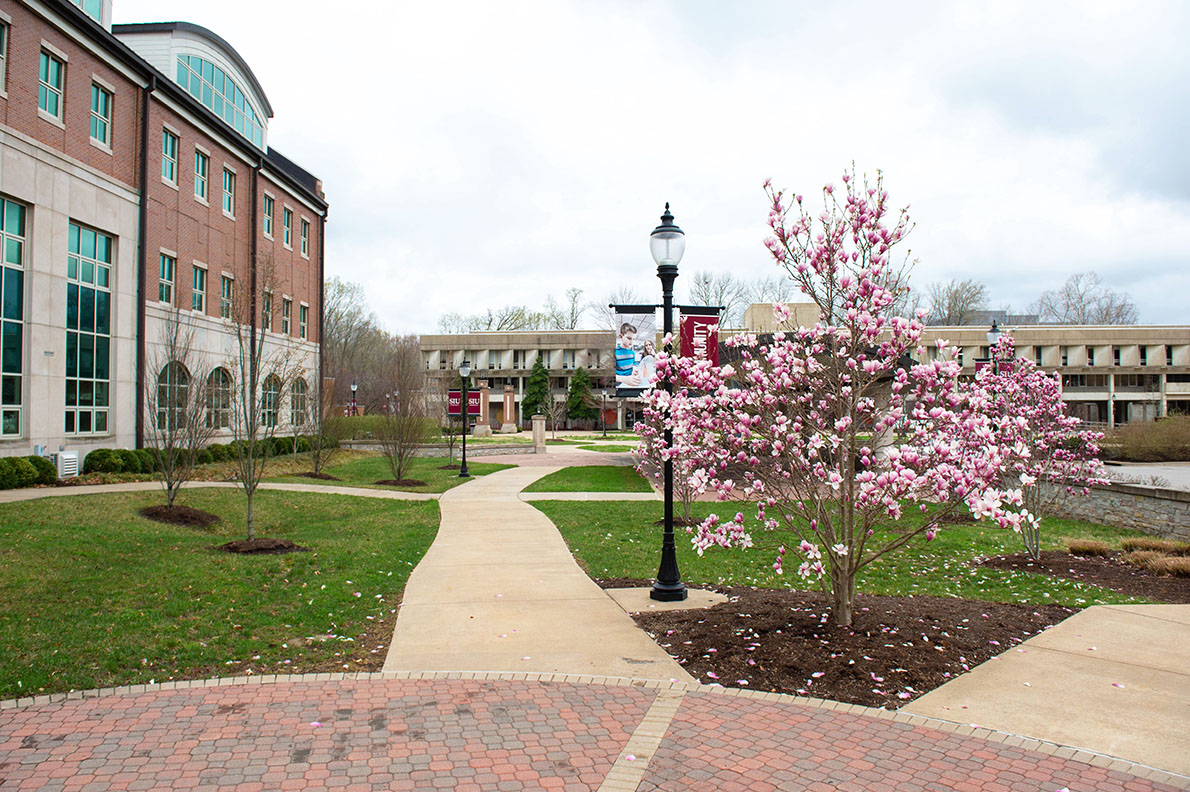 Contact Information
For more information about the program or to request information, contact:
Steven Sawyer
Academic Advisor
Faner 1229
1100 Lincoln Dr.
Carbondale, IL  62901
618-453-3388
ssawyer@siu.edu
Dr. Dustin Greenwalt
Undergraduate Faculty Contact
2002A Communications Building
1100 Lincoln Dr.
Carbondale, IL  62901
618-453-1887
dustin.greenwalt@siu.edu