Main Content
Crop, Soil, and Environmental Management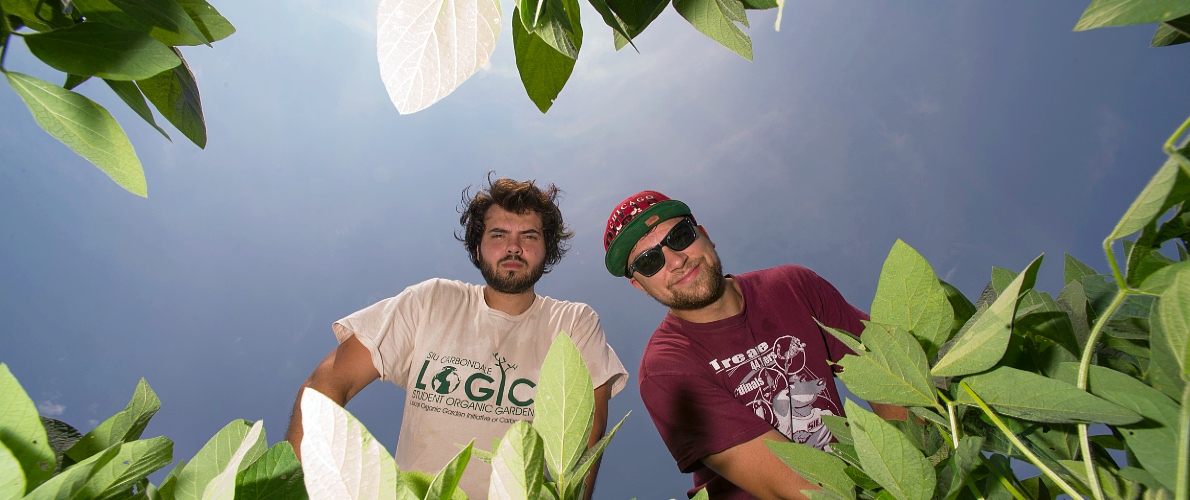 Earn the degree firmly rooted in sustainability and innovation.
Current population growth trends, climate change, increased urbanization, and other factors spell a need for increased production and simultaneous protection of environmental resources. In the Crop, Soil, and Environmental Management (CSEM) program, you'll learn how to breed a better plant and defend it against pests and diseases using sustainable practices.
You'll integrate lessons from plant pathology, entomology, and weed science, while studying ways to reduce harmful runoff, develop fertilizers that deliver nutrients with less waste, rejuvenate degraded ecosystems, and assess fields to maximize production responsibly. In other words, you'll learn how to feed the world.
Nestled within a significant climate transition zone where both cold and warm plants can be studied in tandem, Carbondale provides rare hands-on experience with diverse natural growth overlap. Combined with expert faculty instruction, this regional academic edge prepares our graduates for a wide range of lucrative career options.
Some students advance their careers by diving into teaching and research following their undergraduate studies. Our Master of Science Degree in Plant, Soil, and Agricultural Systems has several different concentration paths available, ideal for tailoring specific graduate study paths to meet your individual goals and objectives.
Our interdisciplinary Ph.D. in Agricultural Sciences encompasses the physical, biological, and social sciences. Research spans the enhancement, regulation, and sustainability of diverse agricultural and environmental industries.