Main Content
B.S. in Crop, Soil, and Environmental Management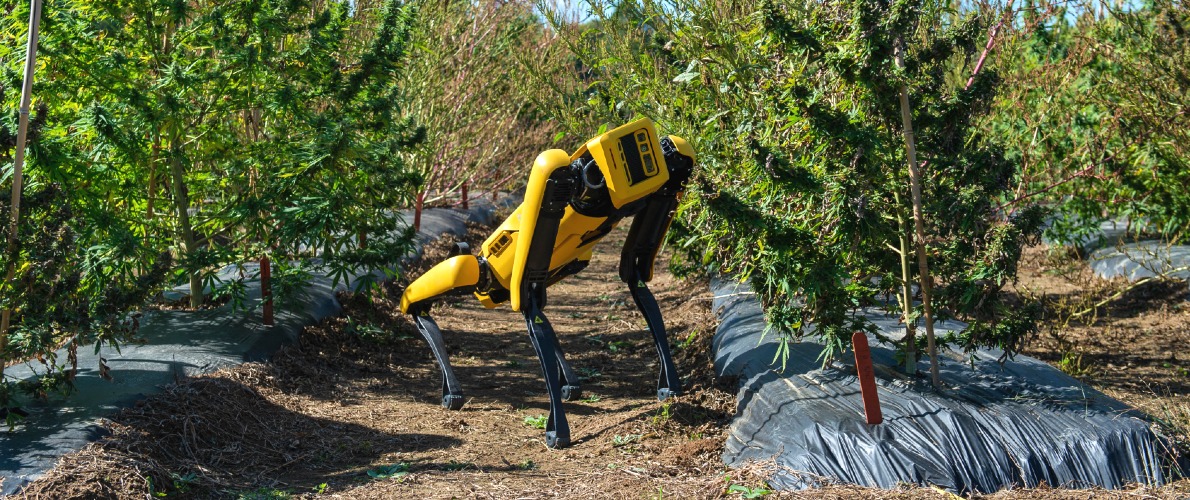 The Crop, Soil, and Environmental Management (CSEM) degree doesn't simply favor experiential learning—it absolutely revolves around it. Practical experience is fundamental to success in agricultural and related industries, which is why you'll find our undergraduates collaborating alongside renowned faculty in the field, classroom, and labs as early as their first year here.
Our students learn about the natural environment by exploring and engaging with it, eager to participate and get their hands dirty (sometimes quite literally). CSEM majors study different facets of ecosystems through meaningful interaction—assisting with ongoing research and grant projects, testing and comparing the quality of ground resources, analyzing sustainable land use practices, and working masterfully with plants from both sides of the soil line.
Degree Requirements
The Crop, Soil and Environmental Management (CSEM) major is administered through the School of Agricultural Sciences. Students will choose a track from one of two specializations offered within the CSEM program. The undergraduate major can be accomplished by fulfilling the requirements for the Bachelor of Science (BS) degree.
Total Degree Requirements:

 

120 credit hours
University Core Curriculum:

 

39 credit hours
Requirements for Major:

38–41

credit hours
Other required courses:

 

6–37

credit hours
Other general electives:

3

–35

credit hours
---

Visit our Specializations page for Curricular Guides in each specialization track to help outline what courses you'd like to take each semester for all four years.
Our program offers two separate degree specializations: Crop Production and Management and Soil Science. Both of these curricular areas are further divided into available General and Science tracks—further catering to each student's individual interests and ambitions within the larger discipline.
CSEM majors receive one-on-one guidance from their faculty advisor to customize courses of study that meet their specific employment and educational goals. Our degree specializations and their respective tracks are listed in the table below.
List of specializations for major and their tracks
CSEM Specializations & Tracks

| Crop Production & Mgmt. | Soil Science |
| --- | --- |
| General | General |
| Science | Science |
Minors
CESM also offers two minors, often pursued by those enrolled in related SIU bachelor's programs. Students majoring in adjacent disciplines frequently choose a CESM minor to create a more robust degree (and gain a competitive edge) before launching careers into popular agricultural, environmental and scientific industries.
---
Our minors include:
Crop Breeding, Genetics & Biotechnology

Crop, Soil & Environmental Management
Living Learning Community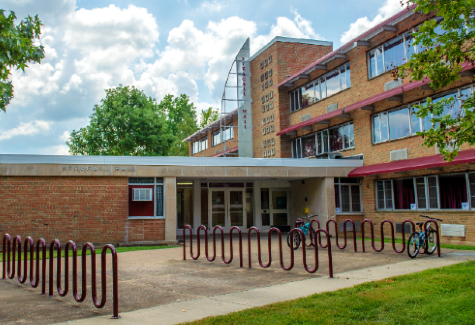 Living Learning Communities, or LLCs, are one of many ways we support the personal development and academic success of our residents. Through LLCs, students can live with others who share similar majors or interests. They can also benefit from additional interaction with faculty and staff outside the classroom. Research has linked LLC participation to higher GPAs, increased student engagement, and improved graduation rates.
If you are a member of the School of Agricultural Sciences residence, your LLC is in Steagal Hall on West Campus. Highlights from previous years include a welcome dinner with the Dean and staff on early move-in day, dinners hosted by different programs within the School, club and organization meetings in Steagall, and social events put on by the Agbassadors group.
Student Organizations
The School of Agriculture hosts over 30 Registered Student Organizations (RSOs)—including general interest clubs, local Greek chapters, honor societies, and competitive teams—all ideal for meeting similarly-minded students outside your immediate major, building on what you've learned in your courses, and honing special skills.
Outside agricultural topics, the University sponsors 300+ active RSOs. It's a pretty safe bet that no matter what your interest, you aren't alone here.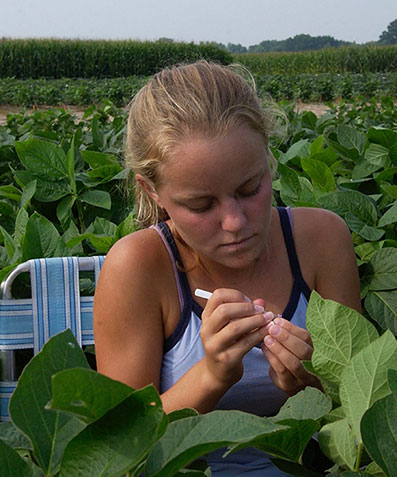 Capstone Option
The SIU Capstone Option puts qualified students in the fast lane to earning their bachelor's degrees. If you already hold an associate's degree or equivalent certification in an approved field, the Capstone Option is designed to build on your knowledge, experience, and achievements—reducing University Core Curriculum requirement hours, and thereby shortening the time to degree completion.
Visit the SIU Capstone Option site to find out more about eligibility for this popular accelerated bachelor's program.
Contact Information
To request more information, contact:
Ahmad Fakhoury
Program Coordinator
Agriculture Building 176
1205 Lincoln Drive
Carbondale, IL 62901
Phone: 618-453-1782
amfakou@siu.edu
Liz Bland
Coordinator of Student Transition and Success
Agriculture 117
1205 Lincoln Dr
Carbondale, IL 62901
Phone: 618-453-3014
agsaluki@siu.edu
Incoming students can also contact Kathy Elson in the Advisors office.
Scholarships & Funding
As a publicly supported institution, we offer exceptional value. Remember—the tuition rate you pay as a freshman locks in for four years.
Plus, if you hadn't heard, we've eliminated out-of-state tuition for undergraduate students! Additionally, if your parent or guardian is an SIU alum, you may be eligible for the Legacy Alternate Tuition Rate.
Choosing a college or university is investing in your future. Let us make it as easy for you as possible. Nearly 80 percent of SIU students receive financial aid. Our counselors are ready to walk you through the application process and help you receive any aid for which you qualify.
Careers in Crop, Soil, and Environmental Management
Our customizable degree paths mean students can train for highly-focused careers based on their individual ambitions and curriculum. CSEM graduates can find themselves directing regional conservation, investigating soil pathogens, researching botanical genetics, assessing ground and water quality, teaching and evaluating sustainability practices, advising environmental watchdog groups, and more—across a vast array of professional settings and occupations. See career examples listed by specialization below:
General CESM
Landscape Designer
Commercial greenhouse manager
Research Scientist
Nursery or garden center manager
Golf course manager
Conservation advocate
Conservation lobbyist
Extension services representative
Resources coordinator
Volunteer services coordinator
Crop Production & Management
Crop scientist
Crop production planning manager
Seed production planning manager
Crop manager
Crop consultant
Independent grower/farm owner
Field or Lab researcher
Crop analyst
Crop Farm manager
Crop nutrients risk consultant
Integrated pest management specialist
Soil Science
Soil scientist
Soil conservationist
Soil ecologist
State soil and water quality specialist
Wetland specialist
Environmental technician
Land-use specialist
Natural resource manager
Soil chemist/physicist/microbiologist
Conservation planner
County conservationist