Main Content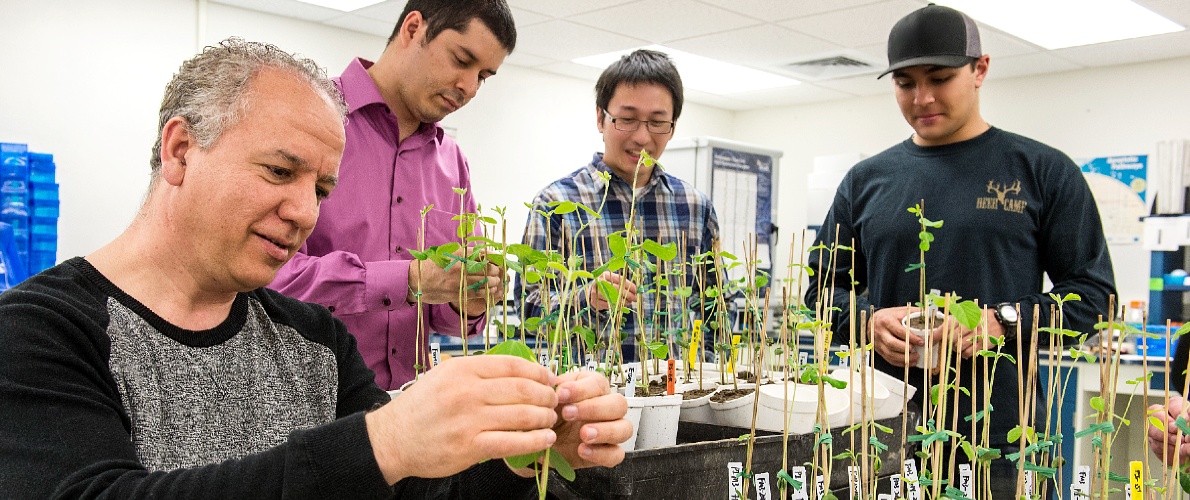 Specializations & Tracks
The Crop, Soil and Environmental Management (CSEM) major is administered through the School of Agricultural Sciences. The major features a choice between two specialized areas of study—Crop Production and Management and Soil Science.
Each of these is a dual-track specialization offering both General and Science curriculum options for additional degree customization. The accordion tabs below explain more about general and science tracks; beneath those, boxes provide additional information about each CSEM specialization with links to example curricular guides for each specialization and its tracks.
General Tracks
Science Tracks
Crop Production & Management Specialization
This dual-track specialization focuses on the challenges of producing and managing crop systems, using both organic and conventional methods.
Our innovative courses combine both the traditional and molecular approaches to germplasm development and teach holistic approaches to crop production by integrating the disciplines of plant pathology, entomology and weed science. Classes such as breeding, biotechnology, plant pathology, pest and weed management, crop management and protection, the biology of plant-microbe interactions and soil science provide students with a solid foundation and in-demand skill sets for success.
This solid academic foundation launches exciting careers in biotechnology, seed or plant industries, agro-chemical industries and governmental agencies such as Illinois/U.S. Environmental Protection Agencies, the U.S. Forest Service and the U.S. Department of Agriculture's Agricultural Research, Forest, Animal and Plant Health Inspection Services. Graduates of this specialization have no difficulty finding plenty of rewarding crop-related work.
---
Curricular Guide (PDF) Links:

Crop Production & Management: General (PDF)
Crop Production & Management: Science (PDF)
Soil Science Specialization
This dual-track specialization focuses on the challenges of soil quality management and the evaluation and care of soils by understanding the biological, chemical and physical properties of soil and their effects on plants.
Courses include the principles of soil-water behavior, fertilizer use efficiency and soil ecology in order to influence the sustainability and quality of soil-water resources. Other classes provide students with advanced knowledge of the dynamic interaction between the soil environment, including soil morphology and soil forming factors, soil chemistry, soil physics and soil microbiology.
Faculty collaboration and undergraduate research equip our students to face a variety of challenges requiring expertise in soil resources. Graduates of our two Soil Science specialization tracks embark on exciting soil-related careers in private industry, universities, regulatory bodies, state conservation and federal agencies, such as Illinois/U.S. Environmental Protection Agency, the U.S. Department of Agriculture's Natural Resources Conservation Service, and the state Soil-Water Conservation Service.
---
Curricular Guide (PDF) Links:

Soil Science: General Track (PDF)
Soil Science: Science Track (PDF)