Main Content
Sarah Bond

,

Assistant Professor of Practice
Dr. Sarah Bond is certainly no stranger to Illinois Agriculture. Born and raised in east central Illinois, Iroquois County, she was actively involved in 4-H for 12 years and the FFA for 6 years. Dr. Bond attributes a great deal of her educational and leadership success to the opportunities in agriculture and these organizations.
Serving as the State FFA Secretary-Treasurer in 1991-92 allowed Dr. Bond to travel the state speaking with high school students, business leaders and educational institutions regarding the importance of American Agriculture and Agriculture Education. Interning at the Illinois Farm Bureau during the summer of 1993, for the Young People's Division, instilled her passion for working alongside Illinois Farm Bureau.
She completed her Bachelor of Science in Agribusiness Economics, Master of Science in Agricultural Education and Mechanization and her PhD in Workforce Education and Development, specializing in Education, Training and Development, all from Southern Illinois University Carbondale. Additionally, Dr. Bond has earned a Master of Business Administration and a Master of Science in Strategic Management with a Leadership Concentration from Oakland City University.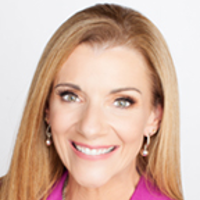 Dr. Bond's work experience has included the Enrollment Management Coordinator for the College of Agricultural Sciences at SIUC, Rend Lake College as the Applied Science and Technology Division Chair and Southeastern Illinois College as the Executive Dean of Student Affairs. Currently she teaches at SIUC – Agribusiness Economics, Oakland City University – School of Business, Valdosta State University – Adult and Career Education and Auburn University - Educational Foundations, Leadership and Technology. Additionally, she provides instruction design for online, face-to-face and hybrid courses. She is Co-Owner of Abundant Harvest, LLC that develops customized training for business and industry as well as professional speaking.
Dr. Bond resides in Marion, Illinois with her husband, Dr. Jason Bond who is a Professor at SIUC. Jason is a second-generation plant pathologist, and his research program at SIUC focuses on the management of corn and soybean diseases.
Classes
ABE 350: Farm Management
ABE 361: Agribusiness Marketing Management
ABE 362 Marketing and Pricing of Agricultural Products
ABE 450 Advanced Farm Management
ABE 461: Agriculture Business Management
ABE 462 Advanced Agricultural Marketing