Main Content
Jebaraj Asirvatham

,

Associate Professor, Agriculture Economics
Dr. Jebaraj Asirvatham (Jeb) is Associate Professor of Agricultural and Applied Economics in the Department of Agribusiness Economics.  He received his Ph.D. in Agricultural and Applied Economics in 2011 from the University of Illinois, Urbana-Champaign.  Prior to joining SIU, Dr. Jeb worked as an Instructor and as a post-doctoral research associate in the University of Arkansas, Fayetteville.  His primary research interests are Consumer Economics, Health Economics, and Nutrition and Health Behavior.  Currently, he is researching causal effects of school food environment and peers on childhood obesity.  He has received two international awards.
SPECIALTY/INTERESTS:
Influence of school food environment and social networks on health and nutritional outcomes.
---
CLASSES
ABE 351 Financial Management in Agriculture
ABE 362 Marketing and Pricing Agriculture Products
ABE 452 Advanced Financial Management in Agriculture
Descriptions are available for each of these classes in the course listing for Agribusiness Economics.
EDUCATION
Ph.D., Agricultural and Applied Economics, University of Illinois at Urbana-Champaign
M.S. Agricultural Economics, Rutgers University, New Brunswick, New Jersey
M.Sc. Agricultural Economics, Punjab Agricultural University, Ludhiana, India
B.Sc. Agriculture, Kerala Agricultural University, Vellanikkara, India
RECENT GRANTS
Project Title:  Know Your Numbers, Know Your Options.

Institute: National Institute of Food and Agriculture (NIFA) through North Central Extension Risk Management Education Center
Duration & Amount: April 2017 - Sept. 2018; $47,000 for 18 months
Role: Project partner with Ruth Hambleton as the Project Director

Project Title:  Effect of Food, Home, and Community Environments on Early Childhood Obesity. Collaborating with the researchers in the Department of Family and Preventative Medicine, College of Medicine, University of Arkansas for Medical Sciences. 

Funding Agency: Arkansas Biosciences Institute (ABI)
Years: 2012-2015.
AWARDS:
Best Student Paper award (one of three winners) for one of his dissertation essay from the International Association for Research in Economic Psychology (IAREP) and Society for the Advancement of Behavioral Economics (SABE) in 2009. Paper title: Effects of Impulsivity and Self-control on Calorie Intake.
William Applebaum Memorial Scholarship award for the best MS thesis awarded annually by the Food Distribution Research Society (FDRS) in recognition of his work on the Impacts of Vertical Coordination on Consumer and Producer Welfare.
WORKING PAPERS WITH STUDENTS (FOR PEER-REVIEWED JOURNALS)
Microfinance program: mechanisms of its impact on business profitability and poverty
Graduate student: Enoch Jolaosso
Consumer profile of protein supplement users: a consumer demand perspective
Graduate student: Freya Block
Impact of exchange rate on US poultry exports
Graduate student: Mayowa M. Olaoye
Evaluating farm financial performance in Illinois
Graduate student: Ryan Bailey
Food insecurity and health behaviors
Graduate student: Saad U. Khan
Long Term Impact of Natural Resources and Human Capital on Economic Growth Rate
Graduate student: Ibrahima Coulibaly
Evaluation of Farm Accounting Software Packages
Undergraduate student: Andrew Parton
STUDENTS' CONFERENCE PRESENTATIONS
Freya N. Block: "Consumer Profile of Protein Supplement Users" at the Missouri Valley Economics Association (MVEA) meetings, Oct 2017
Mayowa M. Olaoye: "Estimating the Factors Affecting U.S. Poultry Exports" at the Missouri Valley Economics Association (MVEA) meetings, Oct 2017
Ryan A. Bailey: "Evaluating Farm Financial Performance in Illinois" at the Missouri Valley Economics Association (MVEA) meetings, Oct 2017
Saad U. Khan on Food Insecurity and Health Behaviors at the Southern Agricultural Economics Association meetings, Feb 2018
RECENT PUBLICATIONS

Asirvatham, Jebaraj, Michael R. Thomsen and Rodolfo M. Nayga, Jr. (2019). Childhood Obesity and Academic Performance among Elementary Public School Children. Educational Research. [forthcoming]
Asirvatham, Jebaraj (2018). Do Self-control Problems Increase Calorie Intake? International Journal of Applied Behavioral Economics, 17(1), 14-34.
Asirvatham, Jebaraj, Michael R. Thomsen, Rodolfo M. Nayga, Jr. and Heather L. Rouse. Obese Peers' Influence on Students' BMI: Heterogeneity in Race and Sex. Health Behavior and Policy Review (2018),3(5), 3-12.
Asirvatham, Jebaraj and Paul McNamara. Consumer heterogeneity in sugar consumption with special reference to fat and cholesterol intake. International Journal of Food Sciences and Nutrition (2017), 69(1), 108-116.
Asirvatham, Jebaraj and Sanjib Bhuyan (2017). Incentives and Impacts of Vertical Coordination: A Multi-Stage, Multi-Player Analysis. Journal of Industry, Competition & Trade. 18(1), 59-95. Available online @ https://link.springer.com/article/10.1007/s10842-017-0247-2)
Asirvatham, Jebaraj, Paul E. McNamara and Kathy Baylis (2017). Nutritional Media Campaign Effects of the Nutrition Labeling and Education Act (NLEA) of 1990 on Dietary Outcomes. Cogent Social Sciences.
Asirvatham, Jebaraj, Michael R. Thomsen, Rodolfo M. Nayga, Jr. and Heather L. Rouse. Do Peers Affect Childhood Obesity Outcomes? Peer-Effect Analysis in Public Schools. Canadian Journal of Economics (2018), 51(1), 216-235.
Moon, Wanki, Jae Bong Chang and Jebaraj Asirvatham (2017). Identifying Factors Driving US Citizens' Preferences about Multifunctional Agriculture. Journal of Agricultural and Applied Economics. 49(2), 273-295. Available on @

 

https://ageconsearch.tind.io/record/230032)
Asirvatham, J.  Examining Diet Quality and Body Mass Index in Rural Areas using a Quantile Regression Framework. Review of Regional Studies (2009), 39(2), 149-169.
Asirvatham, J., Nayga, Jr., R., and M.R. Thomsen. Peer-Effects in Obesity among Public School Children: A Grade-Level Analysis. Applied Economic Perspectives and Policy (2014), 36(3), 438-459.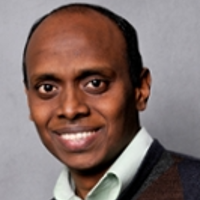 Office: Agriculture Building 226-C
Phone: 618-453-1709
jebaraj@siu.edu
Curriculum Vitae