Main Content
Ira Altman

,

Interim Director, School of Agricultural Sciences
Dr. Altman grew up on a mixed, grain and beef, farm in Saskatchewan, Canada. He attended the University of Saskatchewan and received a BA (Double Honors) in Economics and Political Science and an MSc in Agricultural Economics. He completed his Phd at the University of Missouri in Agricultural Economics in 2005. He is married with two sons.
SPECIAL INTERESTS
Dr. Altman specializes in many aspects of agribusiness economics but especially organizational economics and regional economics or rural development of emerging industries. His research includes the application of transaction cost economics, economic impacts and financial feasibility of developing industries such as bioenergy. 
CLASSES
 ABE 204 Introductory Economics of Food, Fiber, and Natural Resources
 ABE 444/544 Agricultural Development
 ABE 445/545 Methods of Regional Economics Analysis
Descriptions are available for each of these classes in the course listing for Agribusiness Economics.
EDUCATION
BA (Double Honors) Economics and Political Science University of Saskatchewan (1998)
MSc Agricultural Economics University of Saskatchewan (2001)
Phd Agricultural Economics University of Missouri (2005)
RECENT PUBLICATIONS AND AWARDS
Dr. Altman has 27 publications in peer reviewed journals. Below are a few representative publications.  
Altman, Ira. Jason Bergtold, Tom Johnson and Dwight Sanders. Willingness to Supply Biomass for Bioenergy Production: A Random Parameter Truncated Analysis. Energy Economics. 47(1): 1-10. 2015
Altman, Ira. and Amy McMorrow Hunter. The Employment and Income Effects of Cleaner Coal: the Case of FutureGen and Rural Illinois. Journal of Clean Technologies and Environmental Policy. In Press. November 2014.
Zuoming Liu, Ira Altman, and Tom Johnson. The Feasibility of Co-Firing Biomass For Electricity in Missouri. Biomass and Bioenergy.  69(1): 12-20. 2014.
Altman, Ira, Jason Bergtold, Tom Johnson and Dwight Sanders. Market Development of Biomass Industries. Agribusiness: an International Journal. 29(4): 486-496. 2013.
Altman, Ira and Dwight Sanders. Producer Willingness and Ability to Supply Biomass: Evidence From The U.S. Midwest. Biomass and Bioenergy. 36(1):176-181. 2012.  
Monteiro, Nathalia, Ira Altman, and Sajal Lahiri.   The Impact of Ethanol Production on Food Prices: The Role of Interplay Between the U.S. and Brazil. Energy Policy. 41:193-199. 2012.  
Altman, Ira, Tom Johnson, and Dwight Sanders. The Local Economic Impacts of Ethanol Plant Expansion: A Missouri Case Study. Journal of the American Society of Farm Managers and Rural Appraisers. 74(1):77-83. 2011.  
Altman, Ira, Tom Johnson and Wanki Moon. Producer Preferences and Characteristics in Biomass Supply Chains. Journal of Agribusiness. pp. 151-162. Fall 2010.  
Altman, Ira and Tom Johnson. Organization of the Current U.S. Biopower Industry: a Template for Future Bioenergy Industries. Biomass and Bioenergy. 33(5): 799-784. 2009.  
Altman, Ira, and Tom G. Johnson. The Choice of Organizational Form as a Non-Technical Barrier to Agro-bioenergy Industry Development. Biomass and Bioenergy 32(1): pp.28-34. 2008.
Dr. Altman also has received funding for 10 grants. Below are some representative grants.
Ira Altman. The Economic Impact of the H-Group on Southern Illinois. The H-group. 07/14/12-07/14/13. $16,459.00.
Ira Altman. FutureGen 2.0: The Economic Impacts of Clean Coal on Fayette County. City of Vandalia/ Department of Commerce and Economic Opportunity/Illinois Office of Coal Development. 02/11/12-06/11/12. $9,999.
Ira Altman. Dwight Sanders, and Wanki Moon. Organization, Financial Feasibility, and Rural Economic Impacts of Bioenergy in Illinois, Illinois Council on Food and Agriculture Reasearch.06/01/07-05/30/10. $129,106.
Ira Altman and Tom Johnson. Bio-processing Input Procurement Strategies: A Non-Technical Barrier to Industry Development. Funding Agency: Southeastern Regional Biomass Energy Program, United States Department of Energy. 05/06-05/07. $44,000.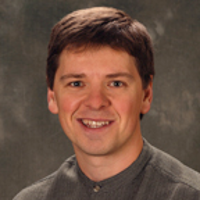 Office: Agriculture Building 226-C
Phone: 618-453-2430
ialtman@siu.edu