Main Content
Benjamin Bricker

,

Associate Professor, Associate Dean of Student and Curricular Affairs
Political Science
Benjamin Bricker (Ph.D., Washington University in St. Louis, 2013; J.D., University of Illinois, 2008) is Associate Professor of Political Science and Interim Associate Dean in the College of Liberal Arts at Southern Illinois University. He holds a cross appointment in the SIU School of Law.
Dr. Bricker teaches courses in constitutional law, civil rights & liberties, law & society, and international law, as well as comparative courses in democratization, European politics, and constitutionalism. His research interests include judicial decision making, political polarization, and the operation of judicial review in democratic societies.
He is the author of Visions of Judicial Review: A Comparative Study of Courts and Policy in Democracies (ECPR Press, 2016). Other work has appeared in the German Law Journal, the Justice System Journal, and Law & Policy, among others.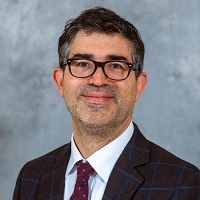 Office: Faner 3430
Phone: (618) 453-3169
brickeb@siu.edu
CV (PDF)