Main Content
Jaemin Park

,

Assistant Professor Practice, Lighting and Sound Design
Jaemin Park, a native of South Korea, began his career as a lighting designer in 2005 by designing the opera "La Traviata" in South Korea. He has designed more than 100 productions in various genres such as plays, musicals, operas, and dances.
While he was in South Korea, he worked as a full-time lighting supervisor and resident designer in the national theatre with about 1,200 seats in Daegu, South Korea. His unique background in studying vocal music during his undergraduate courses has given him a keen ear for analyzing and expressing music. He has directed opera and loves musical works.
He graduated as an outstanding graduate designer from Kent State University's MFA program in Lighting Design. When he was a student, elevated his design presence in the region by designing the musical "Chaining Zero" and with that opportunity, designed the play "Passage" produced by the Case Western Reserve University/Cleveland Play House MFA Acting Program.
After graduating in 2022, he worked as a lighting designer on four shows. It was the musical "Little Shop of Horror" at Porthouse Theatre, "The Lightning Thief" and "Sweeney Todd" at Rubber City Theatre, and the play "La Siempreva" LatinUs Theatre Company.
He is thrilled to be joining SIU's School of Theater and Dance as an Assistant Professional of Practice in 2022.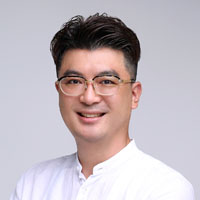 jaemin.park@siu.edu
Office: Comm Bldg 1033
CV