Main Content
Master of Science in Human Sciences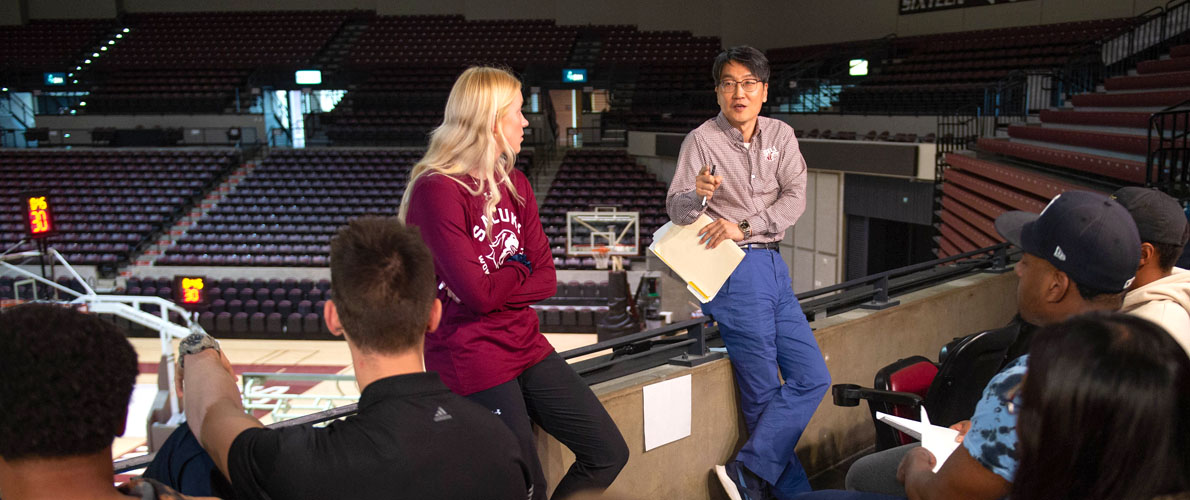 The Human Sciences graduate program combines academic experience with practical training in individualized courses of study. With four concentrations available, candidates can choose the one suited for their specific career goals. Faculty members are well versed in these areas and prepare graduates to excel professionally.
Faculty advisors provide ongoing support for students in the sequence and selection of coursework, to allow for the most favorable combination of studies throughout the program. The courses required for each specialization, along with electives and internships, create focused paths for academic achievement and lifelong success. Research opportunities and technical development enhance each student's ability to prosper in the practices of sports and exercise.
Degree Requirements
All students must complete a minimum of 30 credit hours including a research core, a professional development course, and concentration-specific courses.
Human Sciences Core: 10 - 13 credit hours
KIN 500: Research Methods: 3 credit hours
PH 513: Analytics: 3 credit hours
Variable: Culminating Project: 3-6 credit hours
SHUS 503: Human Sciences Seminar: 1 credit hour
Professional Development: choose 1-3 credit hour course
FN 581: Nutrition Seminar: 1 credit hour
PH 506: Communicating Public Health: 3 credit hours
PH 508: Leadership in Public Health: 2 credit hours
You will select one of four concentrations, Exercise Science, Interdisciplinary, Nutrition and Dietetics, and Sport and Recreation Administration to complete the remaining 12-21 credit hours.
Accelerated Masters
High achieving students are able to complete an undergraduate degree and Master of Science degree in Human Sciences in five years. This is specific to the concentration areas for Exercise Science, Nutrition, and Sport & Recreation Studies.
Nine credit hours are double counted towards your undergraduate and master's degrees. You will need to apply for the accelerated program in your junior year.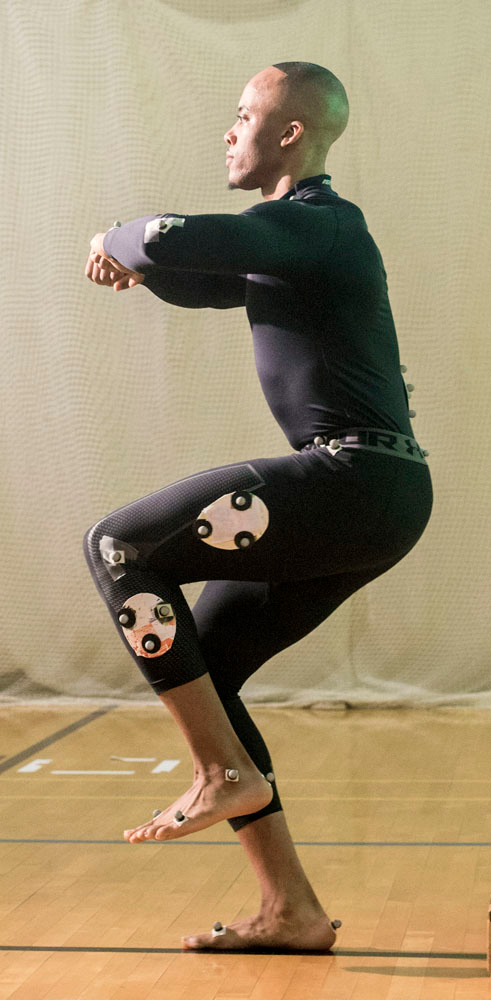 Concentrations:
Graduate students can choose from four concentrations:
Exercise Science
The Exercise Science concentration allows students to receive hands-on training and experiences in the advanced curricula of physiology, biomechanics, and behavioral aspects of exercise. Students will work with their advisor to develop and conduct a culminating project of original research in the exercise science field.
Nutrition and Dietetics
The concentration in Nutrition and Dietetics, combined with the dietetic internship provides students the education and supervised practice experiences that facilitate entry level competence in becoming a Registered Dietitian Nutritionist in accordance with the accepted principles of the Accreditation Council for Education in Nutrition and Dietetics (ACEND) of the Academy of Nutrition and Dietetics. View details
Sport and Recreation Administration
The Sport and Recreation Administration concentration focuses on the psychological, sociological, administrative, and management areas of sport, recreation management, and physical activity. Students have the chance to apply their knowledge to real world experiences in these fields.
Interdisciplinary
The Interdisciplinary concentration allows students to work with faculty to create an individualized curriculum in Human Sciences to meet their specific educational and career goals.
---
In addition, students must complete 12 credit hours of chosen electives for each concentration. These courses can be taken within the Human Sciences program or in other departments such as health education, curriculum and instruction, counseling, quantitative methods and special education.
Graduate students may obtain teaching or research assistantships. A limited number of assistantship opportunities are available for qualified candidates. 
Graduate assistantship applicants must have the appropriate qualifications to work as instructors for the area of study in which they will be teaching. Instructors must be capable of teaching core curriculum courses in either physical fitness or American sports, and should have a certain level of skill in strategies and techniques of aquatics, single/team sports and individual physical fitness activities. Download Application (PDF)
Research assistantships enable graduate students to enhance their knowledge and experience while assisting faculty members in valuable, relevant research. Applicants must possess knowledge, employment experience and/or training in the research topic in which they will assist. Download Application (PDF)
Other assistantship positions are available in various campus departments and facilities, including Recreational Sports and Services and Saluki Athletics. Graduate students with these assistantship positions can get practical experience in group fitness, base camp activities, personal training or group sports. 
Contact Information
For more information about the program or to request information, contact:
Juliane Wallace,
Director
Davies Hall 107
1075 South Normal Ave.
Carbondale, IL 62901
Phone: 618-453-3133
juliane@siu.edu

Julie Partridge,
Graduate Program Coordinator
Davies Hall 160A
1075 South Normal Ave.
Carbondale, IL 62901
Phone: 618-453-3119
jpartrid@siu.edu