Main Content
Associate in Applied Science in Physical Therapist Assistant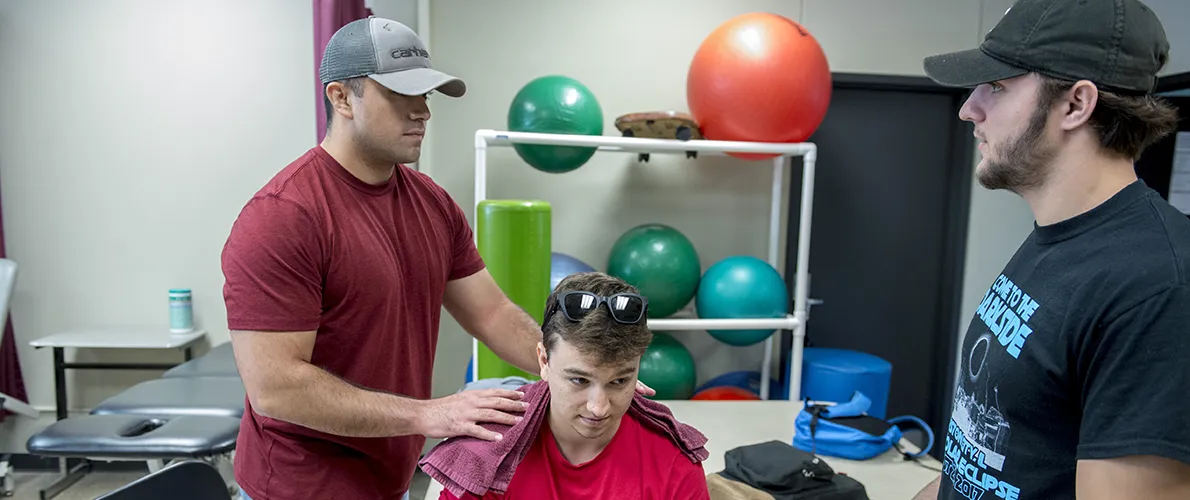 Our program offers a comprehensive and immersive educational experience for incoming freshmen. Our curriculum covers essential subjects such as anatomy, physiology, therapeutic exercise, patient care techniques, and rehabilitation procedures. With state-of-the-art facilities and supervised clinical experiences, you will gain hands-on skills and practical knowledge.
Our dedicated faculty members provide personalized guidance and mentorship to ensure your success. Through a supportive community and partnerships with local healthcare facilities, you will have networking opportunities and exposure to diverse clinical settings. Join us at SIU to embark on an exciting journey towards a rewarding career in physical therapy.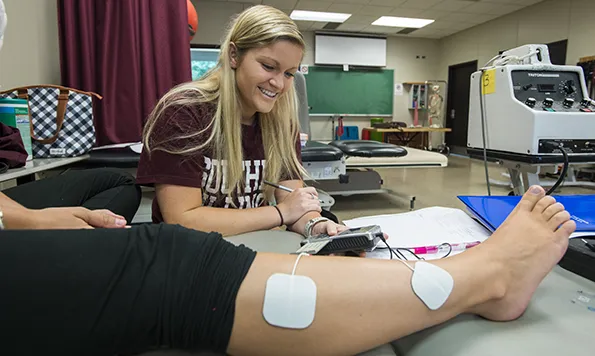 Degree Requirements
The Physical Therapist Assistant degree program can be earned by fulfilling the requirements for the Associate in Applied Science degree.
Total Degree Requirements:

 

73 credit hours
Residency Requirement:

 15

 credit hours

Check out the Curricular Guide, which helps you outline what courses you would want to take each semester. View the Program Handbook and all related undergraduate courses. 
Admissions Requirements
The process for applying to the Physical Therapist Assistant (PTA) Program at Southern Illinois University includes the following steps:
Admission into the University for the Fall semester for which the student is applying for admission into the PTA program. PTA classes are admitted in the Fall semester only. Indicate PTA as your intended major on the University Application.
Admission into the University does not mean you have been admitted into the PTA Program. You will need to complete the PTA application and return it with:

Three reference forms in sealed and signed envelopes.
Answers to the essay questions.
Submit all college transcripts.
If you have fewer than 26 college credit hours, submit all high school transcripts, ACT scores, and high school rank.

Submit completed immunization form which demonstrates proof of the following:

Measles, Mumps, and Rubella vaccination (MMR).
Hepatitis B Vaccination (series of 3 shots) or documentation that series has been started.
Varicella must be either proof of 2-step immunization or a blood titer result
verifying immunity. Documentation of having chicken pox will not be accepted.
TDAP (diphtheria, tetanus and pertussis).
Current 2-step TB test.
The Physical Therapist Assistant Program at Southern Illinois University is accredited by the Commission on Accreditation in Physical Therapy Education (CAPTE). 
3030 Potomac Ave., Suite 100  
Alexandria, Virginia 22305-3085 
703-706-3245 
accreditation@apta.org 
www.capteonline.org 
2021-2022 PTA Student Financial Fact Sheet
Contact Information
Julie Davis, PT
Program Director
ASA Building 114B
1365 Douglas Dr
Carbondale, IL 62901
Phone: 618-453-3618
jfrman@siu.edu
Michael Rowell,
Academic Advisor
ASA Building 18 E
1365 Douglas Dr
Carbondale, IL 62901
Phone: 618-453-8869
michael.rowell@siu.edu 
Careers
Physical Therapist Assistants (PTAs) play a vital role in the field of physical therapy, working under the supervision of licensed physical therapists to deliver essential care to individuals with medical conditions or injuries that restrict their mobility and daily activities. Potential career options include:
Hospitals: PTAs can work in hospitals, assisting physical therapists in providing rehabilitation services to patients recovering from surgeries, illnesses, or injuries.
Outpatient Centers: PTAs may find employment in outpatient centers, where they help individuals with various health conditions or injuries regain their mobility and functionality.
Home Health Agencies: PTAs can work with home health agencies, delivering physical therapy services to patients in the comfort of their own homes.
Schools: PTAs have opportunities to work in educational settings, assisting students with special needs or disabilities in improving their physical abilities and participating in school activities.
Work Settings: PTAs may find employment in workplaces, helping employees prevent and manage work-related injuries or conditions through ergonomic assessments, exercise programs, and therapeutic interventions.
Sports and Fitness Arenas: PTAs can work with athletes and fitness enthusiasts in sports and fitness arenas, providing injury prevention strategies, rehabilitation programs, and performance enhancement techniques.
Rehabilitation Centers: PTAs may work in rehabilitation centers, assisting in the treatment and recovery of individuals with disabilities or chronic conditions, such as stroke patients or individuals with spinal cord injuries.
Skilled Nursing Facilities: PTAs can be employed in skilled nursing facilities, assisting elderly individuals or those with chronic illnesses in improving their mobility and independence.
Pediatric Clinics: PTAs have the opportunity to work in pediatric clinics, providing physical therapy services to children with developmental delays, injuries, or disabilities.