Main Content
Get the training you need to meet the requirements for the Medical Dosimetry Certification Board certification exam while you earn a Master of Science in Medical Dosimetry. Our fast-paced, one-year program is conveyed through live video conferencing in clinical settings across the United States, so you can join us from just about anywhere.
We offer two program tracks for those that are ready to move into the career and those that are already medical dosimetrists looking for an advanced degree. Our program is accredited and offered fully online. The skills you gain will prepare you for board certification and professional growth in this field.
Our Masters program offers two tracks to prepare students for success as members of the Allied Health and Radiation Oncology Team.
Track 1 covers radiation physics, treatment planning, brachytherapy, and more through coursework and clinical practicum.
Track 2 covers similar material with a focus on management and education, including special projects and journal article reports.
Both tracks offer a comprehensive education in medical dosimetry.
Job placement
Over the past five years, our Medical Dosimetry program has experienced excellent pass rates on the Medical Dosimetrist Certification Board (MDCB) certification examination and delivered a
100% job placement rate
. Our graduates become vital members of radiation oncology teams across the county.
Accreditation
The Medical Dosimetry Program is fully accredited through The Joint Review Committee on Education in Radiologic Technology (JRCERT). The program at SIU was the third accredited program in the United States. Click here to see the JRCERT Standards for an Accredited Program.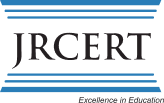 The Joint Review Committee on Education in Radiologic Technology
20 North Wacker Drive, Suite 2850
Chicago, Illinois 60606-3182
312-704-5300
www.jrcert.org | mail@jrcert.org
The program meets the formal education eligibility criteria for the national certification exam following graduation set by The Medical Dosimetry Certification Board.
Program Mission
Program Goals and Student Learning Outcomes