Main Content
Yancy Cruz-Virella

,

Assistant Professor
I have conducted research and publications in areas of chronic morbidly obese, dialysis and kidney transplant patients, multiculturalism and academic advising in the rehabilitation counseling field. I am interested in developing other research topics such as employment of people with disabilities, mental health crisis management, multiculturalism and program evaluation in the rehabilitation counseling field and related areas. Currently, I am developing the design to conduct two research mixed methods. The first research is analyzing and evaluating the experiences of persons with a kidney transplant that have more than ten years. The second research will evaluate dialysis treatment patients with more than ten years. Also, I am interested in developing research including persons with severe disabilities that have maintained a long-term employment, mentoring, support to first generation of students, minority and non-traditional students.
As a faculty member I bring a dynamic and creative perspective to the classroom, including my experiences in the non for profit, private and higher education settings. I have experience teaching in undergraduate and graduate level. As a professor it is very important for me to use a combination of tools to enhance the learning experience using the textbook required and supporting educational materials as articles, websites and immerse real life experiences.
Second, at the beginning of each course I like to ask the student about their expectations in the course, their academic goals and future interests to strategically combine the syllabus content with any additional guest speaker or supplement information.
Third, I promote and maintain a continuous and open communication with my students. During class I promote an environment with respect, openness, honesty, ethics and professionalism in the classroom or through virtual platforms.
Fourth, I believe in the importance of being available face to face (even through a facetime call or any meeting platform available), phone calls or emails.
Fifth, as a teacher I attempt to engage, challenge, and inspire growth in my students. Every student its important in my course and I believe in their contributions.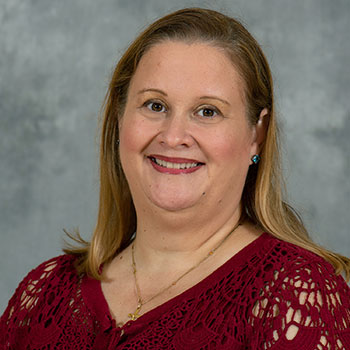 Office: Applied Sci Art Bldg 333A
Phone: 618-536-7704
yancy.cruz@siu.edu
Overall, my teaching philosophy embrace the opportunity to highlight the best in my students and care for their academic and professional development.
As an SIU alumni I strongly believe in the academic excellence and students' support services that the university and faculty offer. I appreciate and believe in the important role SIU has in impacting diverse and multicultural students. I can find at SIU the perfect balance between teaching and having the resources to model through direct service centers, at the SIU Evaluation and Developmental Center. I truly believe SIU offers a balance between excellence in teaching from its faculty and support to the needs of the students through the Student Multicultural Resource Center initiatives. As a doctoral alumni I feel very proud, honor and enthusiasm to return as a faculty member in the rehabilitation counseling program.
Education
PhD, Southern Illinois University Carbondale 2017
MRC, Universidad de Puerto Rico - Rio Piedras, 2010
MBA, Universidad Ana G. Méndez (PR) 2006
BBA Universidad de Puerto Rico - Bayamón 2004