Main Content
Melissa Viernow

,

Instructor, Director of Child Development Laboratories | Southern Region Early Childhood Programs
Early Childhood
Melissa Viernow is a Program Coordinator for the Southern Region Early Childhood Programs. She is also the Director of the Child Development Laboratories on the SIUC campus. Melissa has held this position since August 2015. During her time as CDL Director, Melissa earned the Early Childhood English as a Second Language (ESL) Endorsement. Melissa's experiences and education have provided her with a wealth of knowledge and the skills to lead effectively and professionally and provide a warm, caring and educational environment for the children and families at CDL.
Education and Work Experience:
Center Director August 2015-present, CDL
Adjunct Instructor August 2016-present, School of Education
Master Infant/Toddler Teacher November 2002 – August 2015, CDL
Master's Degree in Curriculum & Instruction 1999, SIUC
Graduate Assistant in the toddler room from 1997-1999, CDL
Lead Prekindergarten Teacher, Southern Region Early Childhood Programs 1999-2002
Bachelor's Degree in Early Childhood Education in 1996, SIUC.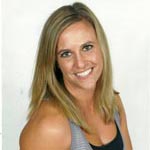 Quigley 116
618-453-4271
mviernow@siu.edu
Credentials:
Early Childhood Licensure
Early Childhood Special Ed Endorsement
ESL Early Childhood Endorsement
Illinois Director Credential Level 2
ECE Credential Level 5
Infant/Toddler Credential Level 5
Instructional Interests:
Early Childhood Education
Reggio Inspired Environments
Place-based Curriculum
English Language (EL) support in the Early Childhood Classroom
Pre-Service Teacher Education for Early Childhood Majors