Main Content
Master of Arts in Teaching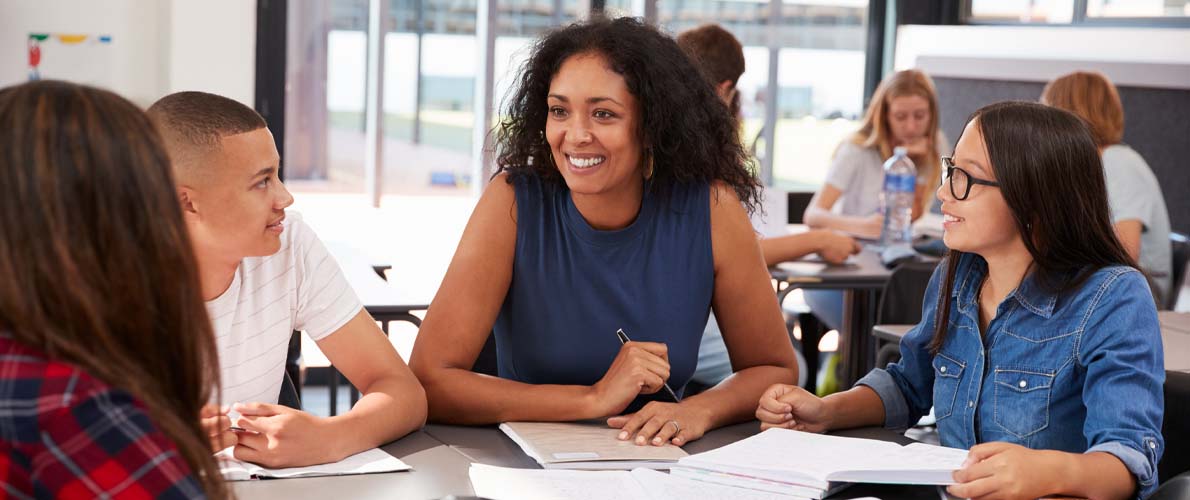 This rewarding and highly marketable degree encourages individuals with a bachelor's degree desiring to teach secondary education to achieve licensure to do so. Our refined curriculum prepares students with the skills, knowledge, and techniques to confidently lead as educators. We offer a flexible hybrid program to accommodate busy schedules, with both in-person and online classes.
Advisors work with candidates to select coursework that complements their specific bachelor's degree and secondary subject of interest. Students are challenged to evaluate and make recommendations for school-based programs using action research methodologies. Upon graduation, students will be prepared for licensure to teach secondary school in the state of Illinois or a state offering reciprocity.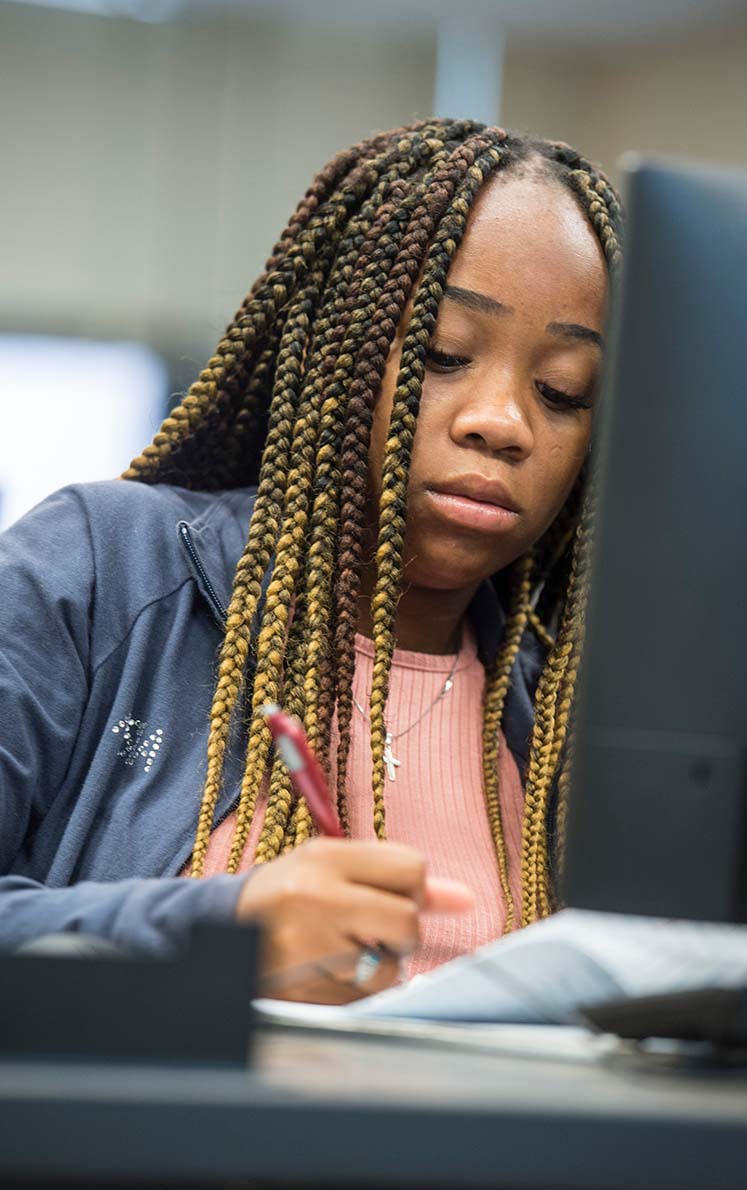 Degree Requirements
The Master of Arts in Teaching degree is a 4-semester program, including the summer term. For example, students beginning in the fall semester would complete the program in December of the following calendar year. Students enroll in SIU courses while completing a year-long (two-semester) clinical in a public-school setting. A minimum of a 3.0 grade point average must be maintained to remain in the program and successful summative evaluations in EDUC 500 and EDUC 501.
Graduation criteria includes:
Composing and publicly sharing a professional portfolio illustrating professional growth throughout the M.A.T. program.
Achieve the equivalent of a 3.00 in EDUC 500 and EDUC 501.
Successfully complete the edTPA or equivalent state licensure requirements.
Testing:
Prior to licensure, students must successfully complete the appropriate state content test and the edTPA or equivalent state licensure requirements. Those holding undergraduate degrees in teacher education are ineligible for this program.

Check out the Graduate Catalog, for further program requirements as well as a list of all courses offered within the program
Concentrations
The M.A.T. program offers the following concentrations:
Biology
Chemistry
English-Language Arts
History
Mathematics
Flexibility
The M.A.T. degree is offered through a 1:1 hybrid format. This flexible program allows students to attend a combination of in-person and online courses.
Funding
We do our best to make graduate degree programs affordable and offer several scholarships to deserving students. Eligible students are encouraged to apply for the Tuition Waiver Scholarship and the Graduate School Scholarship. Funding is also available to those who qualify, as we truly support and encourage our graduate students.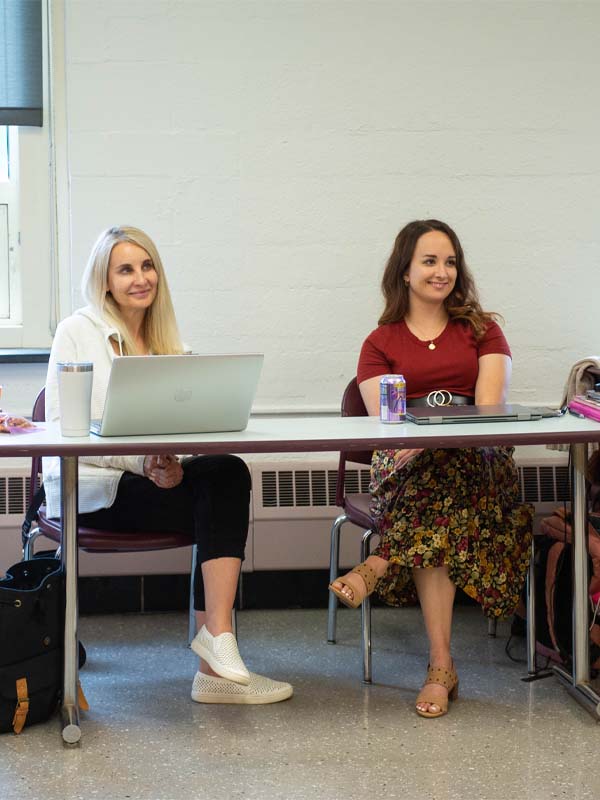 Admissions Requirements
Applicants with undergraduate content area backgrounds in areas currently experiencing national teacher shortages will receive priority in admission decisions, but other applicants meeting admission requirements will be considered.
In addition to materials required for general admission to the School of Education and the Graduate School, M.A.T. applicants must submit:
Resumé
Original letters of reference from two persons familiar with the candidate's undergraduate performance or who can comment specifically about the candidate's ability to succeed in an accelerated graduate-level degree program
Overall undergraduate grade point average of 2.75 (based on a 4.00 scale)
**In the case of graduate students who have completed 12 or more credit hours of graduate-level coursework, the graduate GPA is used, and it must meet or exceed 3.00 (based on a 4.00 scale).