Main Content
Curriculum and Instruction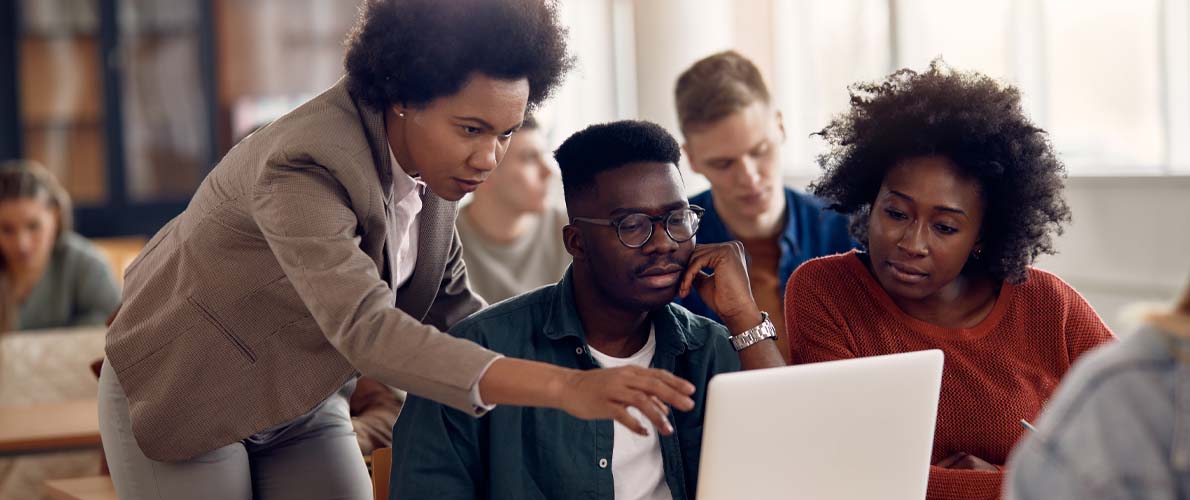 The Future Starts Now
No one knows what the future holds. Especially in our dynamic society, having well-rounded, forward-thinking people is imperative. We need competent, caring, passionate educators to prepare and inspire our future adults. Educators are the backbone of society, and undertaking this challenging profession is a noble endeavor.
Making connections and reassuring learners they have a safe and supportive space to grow is where it starts. Developing meaningful and enriching curricula is crucial. Then comes the task of unfolding and delivering material in a way that reaches each student. An education is a solid investment in the future that can never be taken away.
This flexible, hybrid program – available in person and online, was designed for those interested in teaching grades K-12 who have a bachelor's degree in the liberal arts or sciences. Students select an area of concentration related to their degree, in addition to a secondary area of focus.
This comprehensive program is ideal for traditional pre-K through high school teachers looking to advance their careers, and higher education professionals interested in enhancing their knowledge and leadership skills. Through research and coursework, students delve into the development of the educational environment, cultural considerations, and diversity in learning.
Our Ph.D. is a research-focused degree from the School of Education with an emphasis on Curriculum and Instruction. This doctoral program explores the philosophies, theories, and applications of education and learning. Students receive in-depth preparation for careers in higher education institutions, government, industry, and private sectors.