Main Content
Jonathan Remo

,

Associate Professor
Geography and Environmental Resources
Dr. Remo's research interests lie within four major themes: river science, river management, flood hazard assessment, and mitigation. Areas of research specialization include fluvial geomorphology, flood hydrology, hydraulic modeling, disaster-mitigation planning, and disaster-loss modeling.
Education
Ph.D. Southern Illinois University, 2008
M.S. West Virginia University, 1999         
B.S.  Edinboro University of Pennsylvania, 1997
Selection Of Courses Taught
GEOG 303: Physical Geography
GEOG 433/433H/533: Field Methods in Geography
GEOG 434/534: Water Resource Hydrology
GEOG 436/536: Natural Hazards
GEOG 440/540 Water Resources Management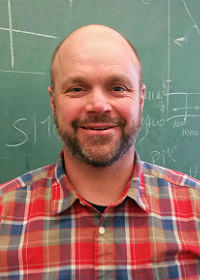 diamict@siu.edu
Phone: 618-453-6021
Office: 4531 Faner Hall
Scholar Profile
CV (pdf)
Recent Grants
September 2017 – October 2020 Potential for conservation lands in Middle Mississippi River floodplains to mitigate flood flows for ecosystem services. U.S. Fish and Wildlife Service. $233,520, Co-PI
June 2014 – 2017 Tree-ring Reconstruction of Flood Dynamics on the Mississippi River and Principal Tributaries, National Science Foundation, Geography and Spatial Sciences. $296,876, Co-PI
$155,000 Illinois Statewide Flood Exposure Assessment; PI Jonathan Remo; Dates Funded (January 2013 to August 2013) PI.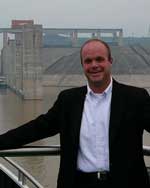 Three Gorges Dam - Sandouping, China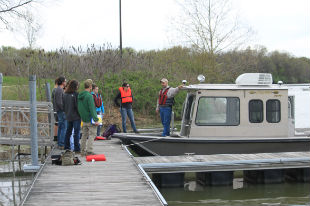 Students active with Dr. Remo's research boat