Main Content
Ph.D. in Environmental Resources and Policy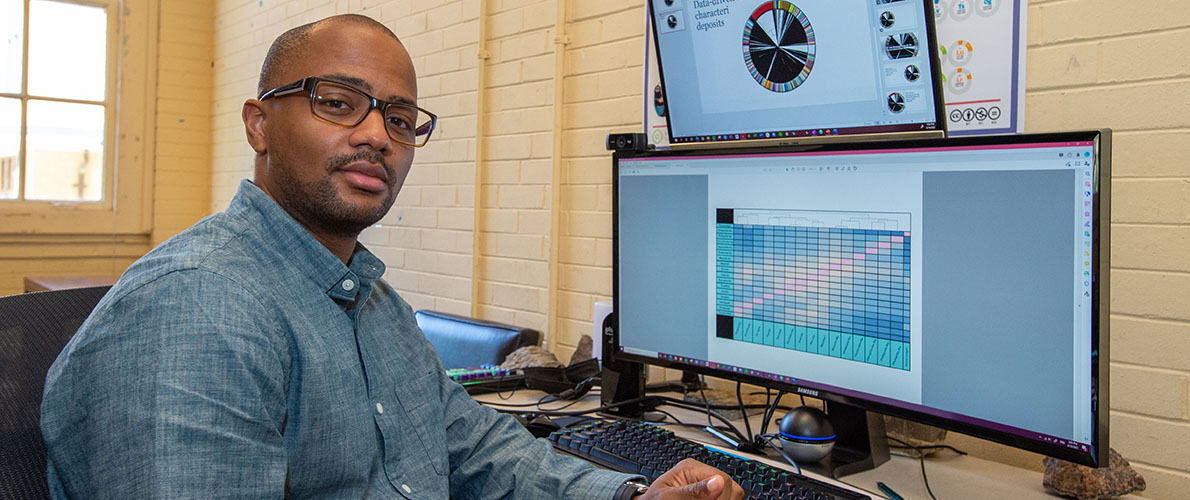 The Environmental Resources and Policy program provides students with interdisciplinary training in natural resources and environmental processes in the context of public policy and social institutions that shape societal and individual reactions to environmental issues.
Our courses and other experiences prepare students to work on complex environmental problems and carry out interdisciplinary scientific research. This enables our graduates to address the most daunting challenges in natural resources and the environmental—identifying and solving problems that cross disciplinary boundaries.
Prerequisites
Students must have completed at least three of the seven courses listed below to be admitted and must have completed at least five of the seven courses listed below before program completion. It is anticipated that most students will fulfill many of the prerequisites, and be comfortable with the requisite computational skills, through their previous work at the undergraduate and/or graduate level work.
For those students without adequate background, we will assist with identification of courses so that students have the background necessary to successfully complete the program.
One course in statistics
One course in calculus
One course in chemistry
One course in earth science
One course in ecology
One course in resource economics
One course in U.S. env. law or policy
Program description
All new students must take the core curriculum courses the first semester they are offered. This consists of four courses (12 credit hours). The primary course is ERP502-Environmental Decision-Making. The second ERP course is a seminar course, ERP598-Applied Environmental Resources & Policy.
The other two required courses should include a methodology course, such as Econometrics or Biostatistics, as well as a science course, such as Historical Ecology or Water Resources Hydrology. These should be chosen by the student after consultation with their advisor.  Full program requirements and guidelines are outlined in the ERP Handbook.
---
Core Curriculum
ERP 502: Environmental Decision Making (3 CH)
ERP 598: Applied Environmental Resources and Policy (1 credit hour each year in residence)
One Methodology class, such as Sociological Research Methods & Design or Econometrics.
Earth and Environmental Processes
Climatology
Ecology
Energy and Mineral Resources
Environmental Policy and Administration
Forestry, Agricultural, and Rural Land Resources
Geographic Information Systems, Remote Sensing and Environmental Modeling
Water Resources
---

Check out the program courses and degree requirements to help you outline what courses you should take.
---
Candidacy and Dissertation
By the end of their second semester in residence, students must have chosen a concentration and formed a graduate committee to oversee their dissertation research.
Written and oral preliminary examinations consist of two parts: one based on the program core material, and one on the student's chosen concentration. When the student has passed prelims and a dissertation proposal is accepted by the committee, students are admitted to candidacy. Finally, candidates are required to present an acceptable dissertation describing original research.
Funding
Many scholarships are available for students entering the SIU Graduate School.
Students can also apply for Graduate Assistantships both within the program and across the SIU campus. Graduate Assistantships offer hands-on learning experiences in real work environments, while having professionals offer mentorship and guidance to prepare students for work after graduation. Along with graduate assistantships, we also have a number of TA/RA positions available.
GIS/GR Laboratory
Doctoral students enrolled in the program have twenty four hour access to the Environmental Resources & Policy GIS/RS facility.
The laboratory boasts a range of software and hardware to meet the research needs of our faculty and students.
Seminars
Every semester, pre-candidacy students have the opportunity to showcase their research with the campus community through the Environmental Resources and Policy seminar series (ERP598).
In addition, our seminar series welcomes guest lectures from government, academia, and the private sectors to share their expertise and moderate insightful discussions relevant to the interdisciplinary nature of the Environmental Resource & Policy program.
Our students are studying a range of topics and making waves in their academic community. Learn more about the students in our program and the research they're conducting.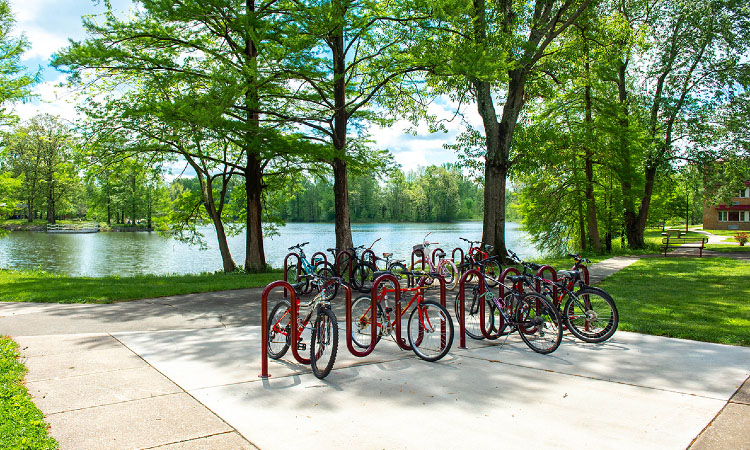 Contact Information
For more information about the Environmental Resources and Policy program or for advisement questions, contact:
Jonathan Remo
Program Director
4531 Faner Hall
Mailcode 4514
Southern Illinois University
Carbondale, IL 62901
Ph: (618) 453-6029
diamict@siu.edu