Main Content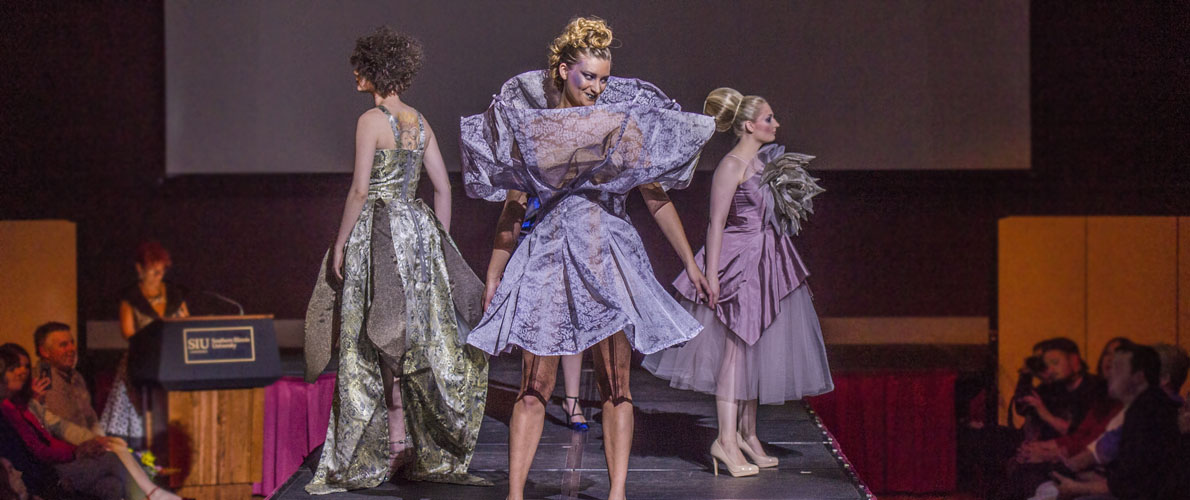 In fashion, the only constant is change. The Fashion Studies program at SIU prepares you for this fast-paced industry through small, instructor-led classes - allowing you to learn through individual attention.
---

Check out the Fashion Studies Curricular Guide which helps you outline what courses you would want to take each semester class list for this four year degree.
Develop specialized knowledge and become an expert in the fashion and beauty industries at SIU. We are the only public university in Illinois that offers specializations in Fashion Design, Fashion Merchandising, and Fashion Styling.
You'll learn through hands-on projects that are designed to give you real-world experience. Through internships and relevant volunteer activities, you will turn work experience into college credit. Our student gallery highlights the portfolio-building experiences our degree tracks offer SIU fashion majors.
The Fashion Club's goal is to bring people together through fashion. Our group supports students on an individual level, as well as forming lifelong networking opportunities. We love to create. From DIY projects to participating in community outreach programs, we merge fashion into everyday opportunities.