Main Content
Bachelor of Science in Architectural Studies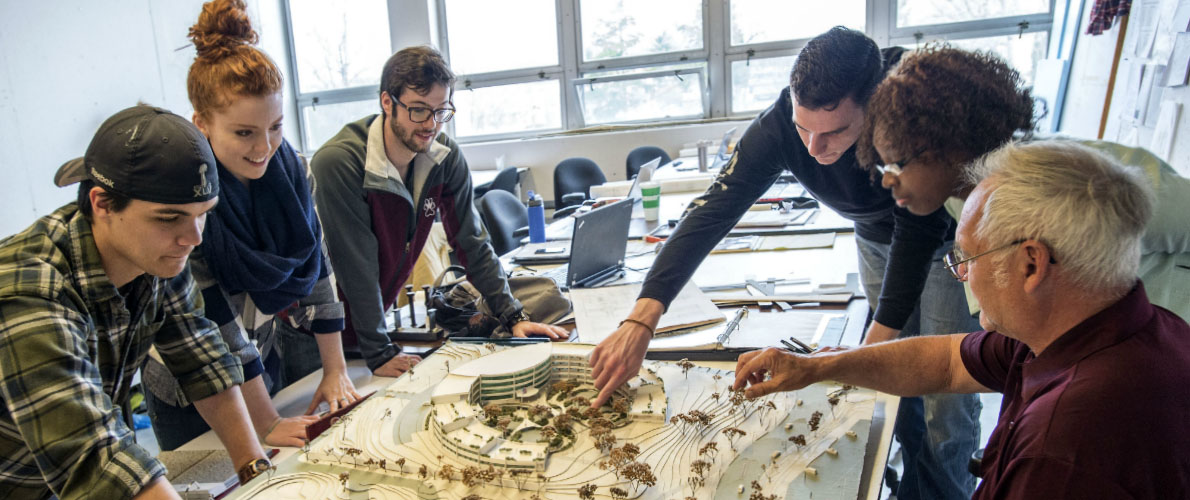 Create Your Space
You'll learn directly from professionals. Professors teach each course in the curriculum, not graduate students. Through hands-on experience, you'll acquire necessary skills with an emphasis on both design and technical aspects of architecture. While studio courses at the first-year level may have as many as 25 to 30 students in each section, third- and fourth-year levels generally have 10 to 15 students in each section. Additionally, you'll be granted your own studio space with 24-hour access.
Start fulfilling your requirements for the Bachelor of Science degree with our structured course sequencing that provides for gradual interactive development of required knowledge and skills.

Check out the Curricular Guide which helps you outline what courses you would want to take each semester for all four years. View all related undergraduate courses.
Bachelor of Science Degree in Architectural Studies
There are two guides to the curriculum in architectural studies: the four-year curriculum for incoming freshmen, and the three-year curriculum for transfer and change-of-major students. The three-year option is available for those students who have completed all or most of the Core Curriculum requirements.
There is also a guide to the curriculum in architectural studies with a specialization in construction management & operations.
Budgeting for an Architectural Education
Students will have additional expenses to complete some courses and are required to have a laptop computer by the second year of the program. In addition to tuition and fees, expenses include books, expendable supplies and individual equipment. Some field trips will be required and some will be optional. A reasonable estimate of additional expenses is $1000-$2000 per academic year.
Construction Management Specialization
In addition to the traditional Bachelor of Science in Architectural Studies degree, we also offer an optional specialization in Construction Management and Operations. This four-year bachelor's track provides great educational opportunities for students who are specifically interested in becoming construction management professionals.
Scholarships
Our majors are eligible for a variety of scholarship opportunities through the University, the College of Applied Sciences and Arts, and the School of Architecture itself.
We Work.
SIU architecture students are hard at work—creating, collaborating and building. Take a look at our students' experiences.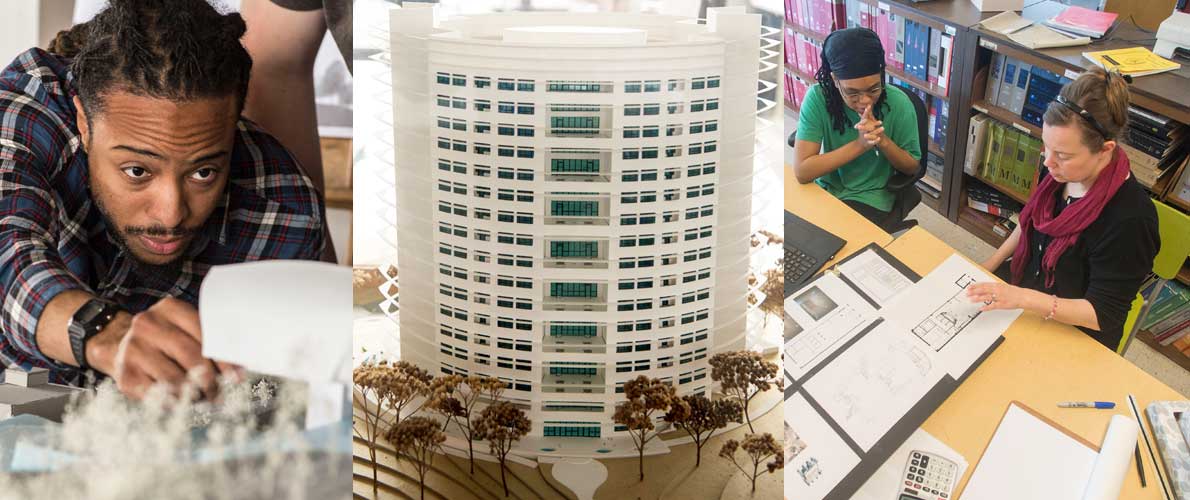 Careers
The education you receive provides the base for a wide range of career opportunities. A recent study identified over 100 career options for alumni. Graduates with a BSAS degree are prepared for entry-level positions in related fields as draftsmen or for contractors.

Ultimately, most graduates will continue their education in a professional-level Master of Architecture program to satisfy education requirements for licensure.
Contact Information
Rolando González-Torres,
Interim Director
Quigley Hall
875 S. Normal Avenue
Phone: 618-453-1982
Email: rgonzalez@siu.edu
Kijoung Na,
Academic Advisor
Comm 1121
1100 Lincoln Drive
Phone: 618-453-1240
Email: kijoung.na@siu.edu
Studio Culture Policy
The School of Architecture at SIU has established a Studio Culture Policy to preserve studios as productive work environments in which students cultivate the professional conduct expected. All students must adhere to these policies.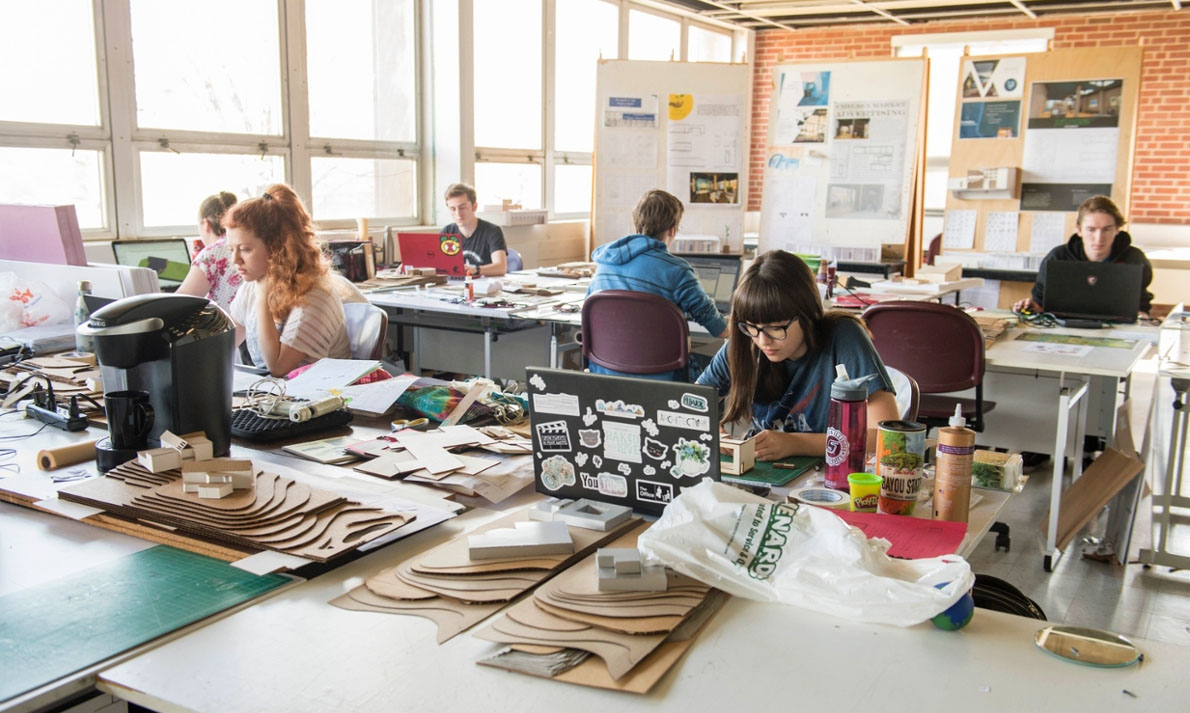 Facilities
Students enjoy 24-hour access to personal studio space, and our resource library houses over 4,500 items related to architecture and interior design. New to our program is the Immersive Design Lab's virtual reality capabilities, allowing you to interact with designs as you create.
A Digital Fabrication Lab houses computer numeric-controlled machinery for precision material cutting, laser cutters, a 3D printer, woodshop, and Computer Aided Design (CAD) lab. View our facilities.
 Student Organizations
In addition to outstanding academics, SIU fosters an environment that provides opportunities for student leadership.
Students have access to a variety of Registered Student Organizations (RSOs) and student chapters of professional organizations related to the field.