Main Content
M.S. in Quality Engineering and Management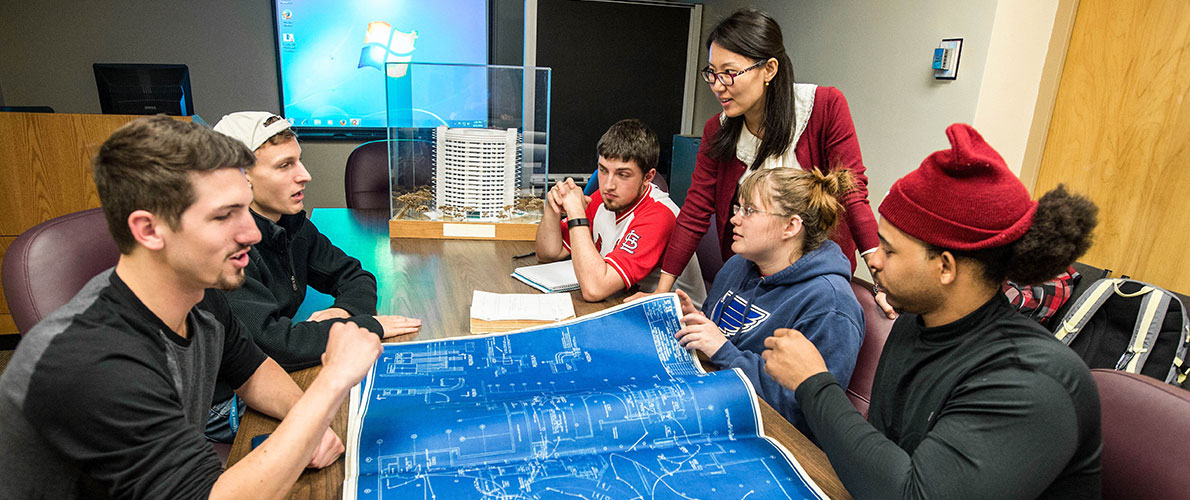 The program aims to develop quality and management professionals who can plan, coordinate, design, implement, and control the quality function in manufacturing and service companies to increase productivity, optimize resources, decrease waste, and improve product quality.
Course offerings and research are available in quality assurance, six sigma, lean manufacturing, project management, and reliability.
Graduates of the program are very successful and often are promoted to upper management positions within their companies.
Program Requirements
Candidates for this program must be accepted by the Graduate School and the School of Applied Engineering and Technology. The online M.S. in Quality Engineering and Management program requires a bachelor's degree with a major in a technical area and a GPA of no less than 3.0 on a 4.0 scale. Conditional admission is possible for candidates with a lower GPA.

View the  requirements for the M.S. in Quality Engineering and Management
Curricular Options
The program has thesis and non-thesis curricular options. For the non-thesis option, graduate students must complete a total of 30 semester hours of graduate-level credit of which 15 hours must be at the 500 level. The thesis option requires a minimum of 30 semester hours of acceptable graduate credit and includes 12 semester hours of quality engineering and management core courses, 12 semester hours of approved elective courses, and the completion of a master's thesis, consisting of 6 semester hours of thesis (QEM 599) credit.
Accelerated Masters
Our Accelerated Master's program allows our top students to complete the Quality Engineering and Management (QEM) program in about a year. IMAE students with senior standing and a GPA of 3.5 are eligible for the Accelerated Master's program.
Students pursuing their Master's degree in QEM after completing their Bachelor's degree in IMAE will be able to apply up to 9 hours of approved IMAE coursework towards the QEM degree.
Online Degree
The online M.S. in QEM provides excellent preparation for graduates who pursue careers in technical disciplines such as lean manufacturing, project management, Six Sigma, and reliability. Throughout the program, students are trained in the use of technical tools and methodologies that will equip them with the necessary skills to drive continuous improvement within the organizations they are employed with. Due to the broad nature of the curriculum, our graduates are successfully employed in a wide variety of sectors from manufacturing to service to healthcare.
Six Sigma
At the core of the QEM Program is Six Sigma, a set of techniques and tools for process improvement. By incorporating Six Sigma methodology into our program, our graduates are equipped to lead continuous improvement efforts to remove causes of errors and reduce variation in products and services.
Registered Student Organizations
American Society for Quality (now, ASQ Global) is the world's leading membership organization devoted to quality. ASQ at SIUC is a student chapter for ASQ's St. Louis Region. The objective as a professional association is to advance learning in the areas of quality improvement, exchange knowledge with experts in the area, and to share ideas with industry peers.
Scholarships/Funding
Teaching or research assistantships and fellowships are available for qualified applicants. Several other means of financial assistance are available through the Graduate School and can be accessed from the SIU Graduate School webpage.
Student loans and student work opportunities are also available for graduate students through SIU's Office of Financial Aid.
Career Opportunities
Graduate of the program have gone onto fulfilling careers with job titles such as Quality Engineer, Lean Six Sigma Project Manager, Six Sigma Black Belt, Reliability Engineer, Quality Systems Engineer, Quality Assurance Engineer, and Supplier Quality Specialist.