Main Content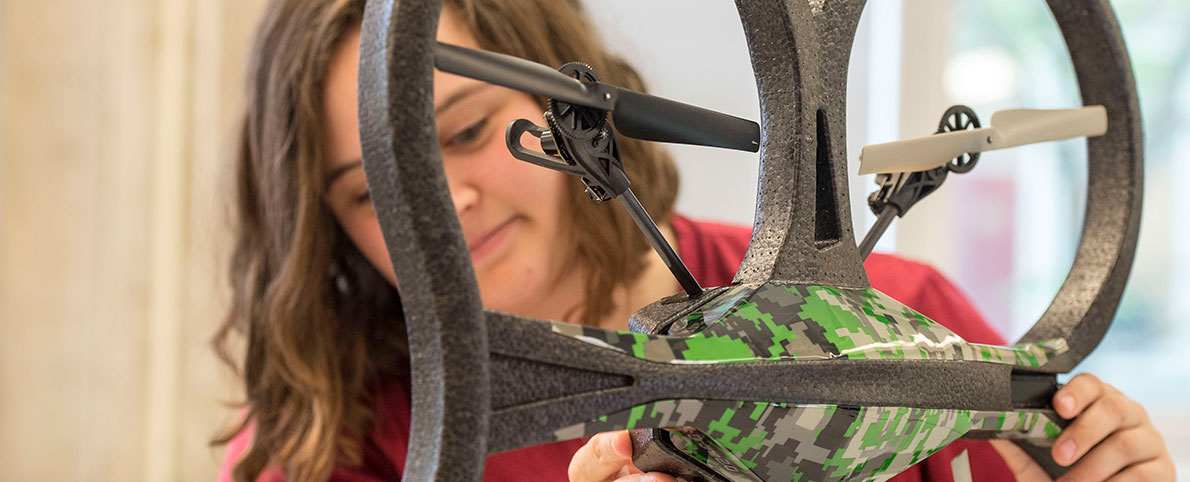 Computing and technology are exciting, challenging and rewarding fields. SIU offers a range of courses in cybersecurity, computer graphics, gaming, robotics, artificial intelligence, computer architecture and bioinformatics.
Computer Engineers combine aspects of computer science with electrical engineering to design, develop, and test computer hardware and software. They analyze results, perform research, and assess interfaces. This career suits those who enjoy logic and problem solving.
Computer scientists have a solid understanding of information technology, computer systems, programming, and human involvement. Coursework is diverse and includes hardware, software, cybersecurity, ethical hacking, and robotics. Those who are detail-oriented, enjoy puzzles, and communication excel in this in-demand field.
Cybersecurity specialists are responsible for protecting all aspects of information technology from cyber threats and attacks. Students study types of cyber-attacks and how they are carried out and the systems used to identify and block them.
ECE professionals integrate their expertise in electronics and electromagnetism with computer hardware and software to design equipment, devices, and systems. These technologies are responsible for advancing and improving industries ranging from medicine to agriculture, and even futuristic forms of travel.
Electrical engineering technologists merge science and engineering concepts with technical skills. Graduates specialize in implementing, maintaining, and updating electrical control systems, power systems, telecommunications, and equipment. This in-demand field is perfect for those who enjoy hands-on problem solving.
This innovative program involves the design, development, implementation, and management of systems and methods concerning people, materials, and equipment in industry. We designed a curriculum to develop well-rounded professionals with courses such as CAD, industrial robotics, manufacturing policy, and facilities planning.
This program focuses on the practical application of information technology and teaches students to use it to solve problems. Our professors are industry professionals who bring real-world experience to the classroom and help students get ahead of changing technology trends.
These professionals understand the concepts, theories, and methods to design, implement, and manage manufacturing and service systems to operate at their highest potential. Students learn to optimize resources to maximize benefits, making them highly employable in a multitude of fields.
We developed this program to provide technically-minded people with the skills and knowledge necessary to excel in leadership roles in today's workforce. Coursework is diverse and includes crisis and project management, finance, labor relations, statistical analysis, finance, and business law.
Below you can find the program you are interested in and the degrees, minors, and online options offered for that program. You will see some programs have specializations (for undergraduate programs)/ concentrations (for graduate programs) listed. These are focused areas of study.