Main Content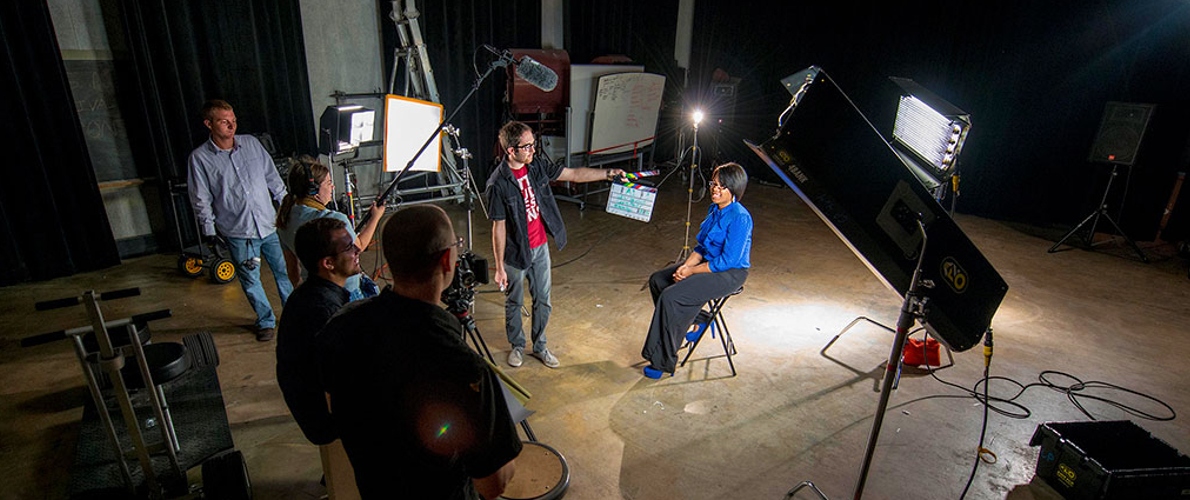 Visual storytelling starts day one.

Explore the moving image as a springboard to developing your expressive voice, creative vision, and a way to make a difference in the world. The aesthetic, social, political, and economic importance of the cinematic experience in our lives is undeniable.
Our program will help you become a critically aware, historically grounded, globally conscious, and skilled media maker. You will be unafraid of independent thinking and new media technologies.
Program Requirements
The major in cinema is focused on the history, theory, and practice of the still and moving image within the broader framework of evolving technologies and an education in media arts that is grounded in the arts and the humanities. Beginning with a set of foundational courses that integrate theory and practice and offer an interdisciplinary introduction to media arts, students may select from intermediate and advanced courses to progress their academic goals.
---
Areas of Study
Students majoring in cinema can choose an area of study such as:
Screenwriting
Cinema Production and Studies
Experimental Processes
New Media History and Production
Documentary Practices and Studies
Special Topics
---
Required Materials
Students must purchase materials for some Cinema production courses. These materials include:
DSLR Camera capable of capturing still photos and recording video
Laptop
Video editing software as needed
External hard Drive
Additional materials may be required depending on classes
---

Check out the Course Requirements and specialized curricular guides for the Cinema program  (PDF) and Media Arts specialization (PDF) which helps you outline what courses you would want to take each semester for this four year degree.  Also you can view all related Cinema courses.
---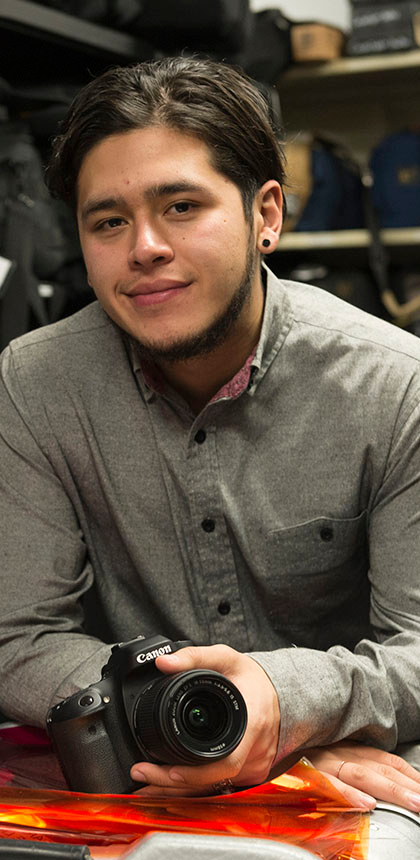 Our facilities are the basis of intensive, hands-on media training. We emphasize the foundational principles of the still and moving image, such as framing, lighting, and cinematography while encouraging flexibility across media. Whether in the classroom or utilizing equipment, you will be able to take full advantage of your talent as you hone your skills. Our unique facilities include: 
Soundstage 
An Anechoic Chamber, providing a completely noise-free environment for audio arts projects 
WSIU television/radio facilities that are ideal for student collaboration and work 
Animation, including traditional, analog and digital 2D and 3D 
New Media Center Lab featuring industry-standard software, including Final Cut Pro, Adobe Creative Suite, and Maya 
---
Our Equipment Checkout Facility has everything you need to complete your class assignments and projects.
Student Organizations 
We believe that you can find your strengths and unique voice in a collaborative and cooperative atmosphere. Our students join others who share their passion for making media and find life-long friends and collaborators. We have two thriving registered student organizations (RSO): 
Other opportunities for Cinema Students: 
Big Muddy Film Festival 
LLC at Kellogg Residence Hall 
WSIU Public Radio & Television 
Registered Student Organizations 
Study abroad and expand your horizons 
Internship programs and work experiences 
Live and Learn
The College of Arts and Media has a dedicated academic Living Learning Community (LLC) for students in its majors. Kellogg Hall, located on West Campus on the banks of scenic Campus Lake and a quick five-minute walk to the Communications Building, is a dedicated residence hall for CAMS majors from Cinema; Radio, Television, Digital Media; and Journalism.
This common living space promotes community building within the college and supports the transition for many new students as they acclimate to life at the university.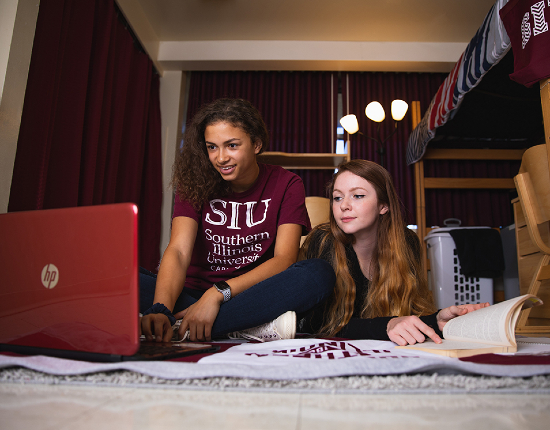 Contact Information
Rob Spahr
Director and Associate Professor
1056 B Comm Bldg
1100 Lincoln Dr.
Carbondale, IL 62901
Ph: 618-453-6992
rspahr@siu.edu
Todd Robinson
Advisor
1121 Comm Bldg
1100 Lincoln Dr.
Carbondale, IL 62901
Ph: 618-453-6232
toddrobinson@siu.edu
Careers
We encourage students to learn the skills they need to be competitive in their field, no matter what changes may happen in the world of technology.
Students are given several opportunities to learn outside of the classroom in leadership roles, through mentorships, internships, and through the various professional development opportunities offered by the college and SIU's Career Development Center, gain practical experience, develop their professional networks, and explore career paths in their fields.