Main Content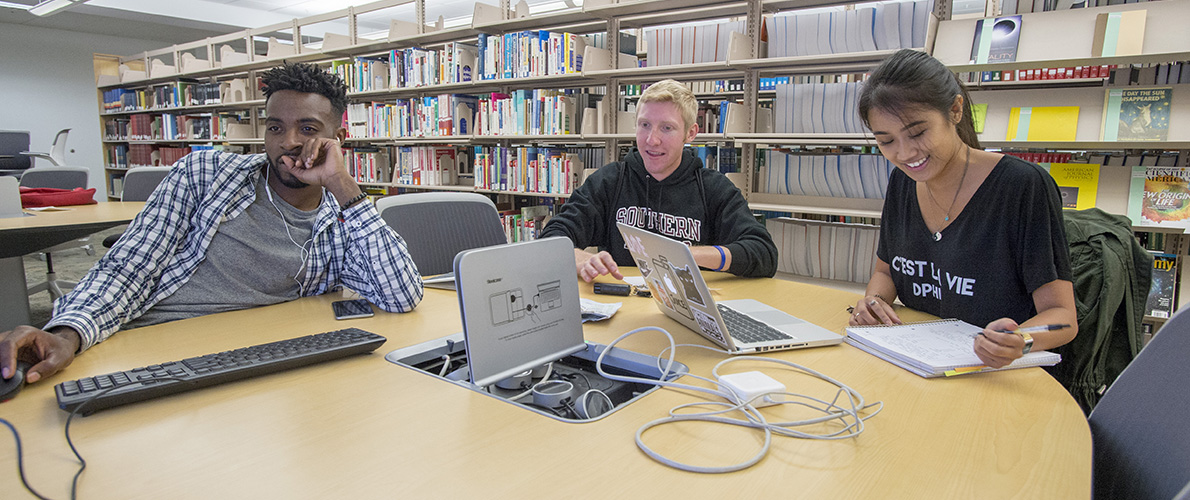 Marketing is more than just creating a buzz around the latest gadgets; it is more than advertising. Marketing is about identifying needs and desires, conceiving and implementing designs, services and promotions, and developing and maintaining long-term relationships with customers. Our marketing program is focused on developing the next generation of business leaders, who are prepared to play major roles in firms ranging from Fortune 500 companies to new tech startups.
Our graduates are prepared to enter this ever-changing business world by learning important skills like analytics, research, writing, communication, creativity, and innovative thinking. Research consistently shows that today's businesses want the latest collegians armed with strong communication and computer skills, which is just some of the many skills SIU Marketing graduates are known for. 
Marketing helps us understand the world around us. It is the engine that drives organizations. In our program, students learn marketing and organizational concepts that teach them how to better understand companies, people, and the problems they face.
As a result, our students learn how to communicate value to customers, build trust, and maintain and improve customer relationships by delivering world-class products and services.
Most importantly, a degree in marketing from SIU is designed to prepare graduates to succeed in today's highly competitive and ever-changing data-rich environment.
Master of Business Administration
Our undergraduate marketing degree prepares students for a variety of careers and serves as solid groundwork for a master's degree in the field.
Our master's program provides students with advanced education in leadership, management, marketing strategy, brand management, and market research and analytics.
The MBA program provides a springboard into higher leadership positions by learning how to increase marketing efficiency and effectiveness.
Ph.D. in Business Administration
Our Doctorate in Business Administration with a concentration in marketing teaches valuable academic and research skills that empowers graduates to put their skills to great use. Graduates are prepared for an array of careers in academia, research, governmental sectors, public and private segments of the economy.
Graduates devote a minimum of three years to full-time study that includes coursework and developing a dissertation that makes an original contribution to the knowledge in the graduate's chosen field.
Our Business Administration program is fully accredited by AACSB International.