Main Content
The Hospitality, Tourism and Event Management has many opportunities for students to get involved. The following are four RSOs in which students can participate.
Each of our RSOs provide students with opportunities to gain practical experience that will benefit them in their chosen career path. There are also networking opportunities that connect students with industry professionals locally and through regional or national conferences.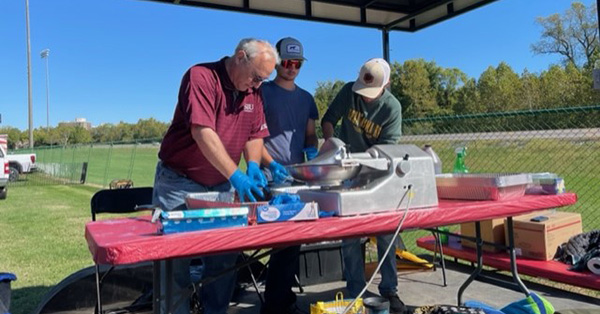 The main purpose of the Culinary Club is to promote interest in food, wine, local agriculture, exposure to different cuisines, networking, volunteering, education about food origins, culinary skills, and food preparation as well as nutrition.
SIU MPI is a student chapter of the international networking association Meeting Professionals International. "MPI—founded in 1972—believes that meeting and event planners serve a critical role in the success of business, and is committed to giving its members the very best in professional development, business opportunities and a vibrant industry community." SIU MPI offers all students an opportunity to become more involved and associated with business professionals. Our networking consists of attending educational seminars and monthly meetings with the MPI St. Louis Chapter. The members of the St. Louis Chapter are our mentors and advisors. They offer access to many internship and job opportunities. We also focus on improving our own networking, interviewing, and professional skills as a group. SIU MPI is a way to make connections that will lead to amazing experiences and opportunities to enhance your future career goals.
Eta Sigma Delta
ESD is a hospitality honor society for students with a 3.00 GPA or above enrolled in hospitality programs which are institutional members of the International Council of Hotel, Restaurants, and Institutional Education (ICHRIE). Members are dedicated to Excellence, Leadership, Creativity, Service, and Ethics.
Smokin' Dawgs is led by the students and barbeque lovers of the Southern Illinois University community. Students work to perfect their BBQ and meat smoking skills and work with various SIU departments to cater events.