Main Content
Business and Administration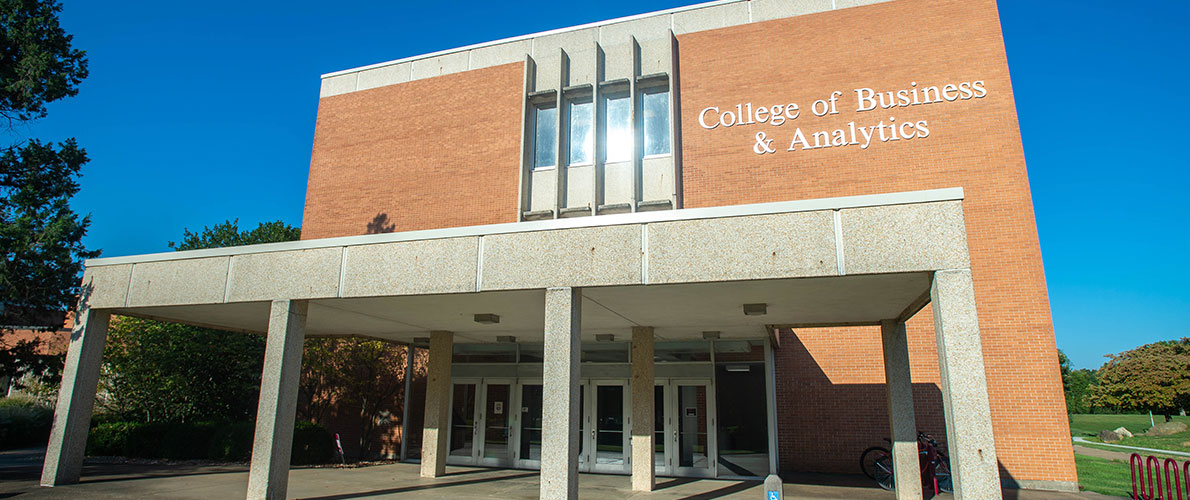 Looking to stand out from the crowd, be on the cutting edge of your profession, and then take on leadership roles within an organization? You can learn the skills to become indispensable at Southern Illinois University.
We offer a personalized online Business and Administration degree completion program designed to take working adults to the next stratosphere of career aspirations. For individuals craving flexibility when balancing a full-time job with college classes, this is an opportunity to carve out a career transformation at your own pace. With this degree, you will have the flexibility to establish career goals and start down a path to such fields as accounting, finance, management, business, operations, marketing and many more.
The Bachelor of Science in Business and Administration is an online degree completion program for students to complete the last two years of a Bachelor of Science degree. It is intended for those students residing outside the Carbondale community or who have work and/or family commitments that make traditional campus attendance impractical. Students may be admitted in a fall, spring, or summer semester.
Master of Business Administration
The online Master of Business Administration program at Southern Illinois University attracts students from throughout the world who aspire to become tomorrow's business leaders. Taught by highly respected faculty with national and international reputations, the online degree offers a rigorous graduate program delivered in an engaging, technologically advanced format.