Main Content
Our faculty are a unique blend of researchers, educators and professionals who are proven experts in their fields.
Steven Goetz

,

Associate Professor, Chief Flight Instructor
Bryan Harrison

,

Assistant Chief Flight Instructor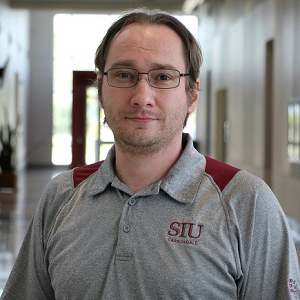 Office: TEC 286 K
Phone: 618-453-9240
bharrison@aviation.siu.edu
Michael Robertson

,

Professor
Aviation Flight
Mike has been teaching within the department since 1999. He serves as the SMS Coordinator / Safety officer for the Department and chairs the Safety Review Committee. Mike is an Assistant Chief Flight Instructor and Check Pilot in the Aviation Flight program at SIU.
View Full Bio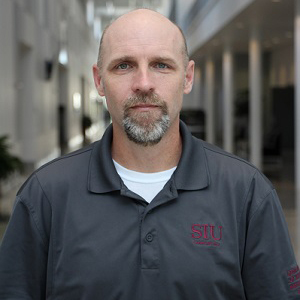 Office: TEC 286 J
Phone: 618-453-9264
mrobertson@siu.edu
List of all flight instructors
---
Our Flight Instructors

| Name | Title | Office | Phone | Email |
| --- | --- | --- | --- | --- |
| Aren Akins | Flight Instructor | TEC 240 E | 618-453-9271 | aren.akins@siu.edu |
| Vernecelyn Allen | Flight Instructor | | | |
| Zachary Amenda | Flight Instructor | | | |
| Skyler Cantrell | Flight Instructor | TEC 264 D | 618-453-9261 | skyler.cantrell@siu.edu |
| Joseph D'Antonio | Flight Instructor | | | |
| Skyler Droll | Assistant Chief Flight Instructor | TEC 266 B | 618-453-9281 | skyler.droll@siu.edu |
| Seth Glidewell | Flight Instructor | | | |
| Bryan Harrison | Assistant Chief Flight Instructor | TEC 286 K | 618-453-9240 | bharrison@aviation.siu.edu |
| Brian Hauber | Flight Instructor | | | |
| Jeff Hayes | Senior Assistant Chief Flight Instructor | | | |
| Kayla Hesano | Part Time Instructor | | | |
| Michael Josefik | Flight Instructor | TEC 260 F | 618-453-9277 | michael.josefik@siu.edu |
| David Kampe | Senior Assistant Chief Flight Instructor | | | |
| Adrian Krupa | Senior Assistant Chief Flight Instructor | TEC 240 A | 618-453-9279 | akrupa@siu.edu |
| Michael LeFevre | Senior Assistant Chief Flight Instructor | TEC 266 C | 618-453-0277 | mlefevre@siu.edu |
| Nate Lincoln | Senior Assistant Chief Flight Instructor | TEC 266 G | 618-453-9250 | nlinc1@siu.edu |
| Alex Litherland | Flight Instructor | TEC 262 C | 618-453-9292 | alex.litherland@siu.edu |
| Victoria Mathieu | Check Instructor | TEC 286 A | 618-453-9238 | victoria.mathieu@siu.edu |
| Matthew Maycroft | Flight Instructor | TEC 240 H | 618-453-0297 | matthewlmaycroft@siu.edu |
| Benjamin Morris | Part Time Instructor | | | |
| Zachary Panizo | Part Time Instructor | | | |
| Matthew Santos | Flight Instructor | | | |
| Caleb Vandegejuchte | Flight Instructor | TEC 240 F | 618-453-9258 | caleb.vandegejuchte@siu.edu |
| Zachary Vincent | Flight Instructor | TEC 260 C | 618-453-9207 | zachary.vincent@siu.edu |
| Gavin Voris | Flight Instructor | | | |
| Jason Wildbur | Check Instructor | TEC 240 C | 618-453-0282 | jason.wildbur@siu.edu |
| Kenneth Wilkins | Senior Assistant Chief Flight Instructor | TEC 286 F | 618-453-9216 | kenneth@siu.edu |
| Aaron Wudtke | Part Time Instructor | | | |