Main Content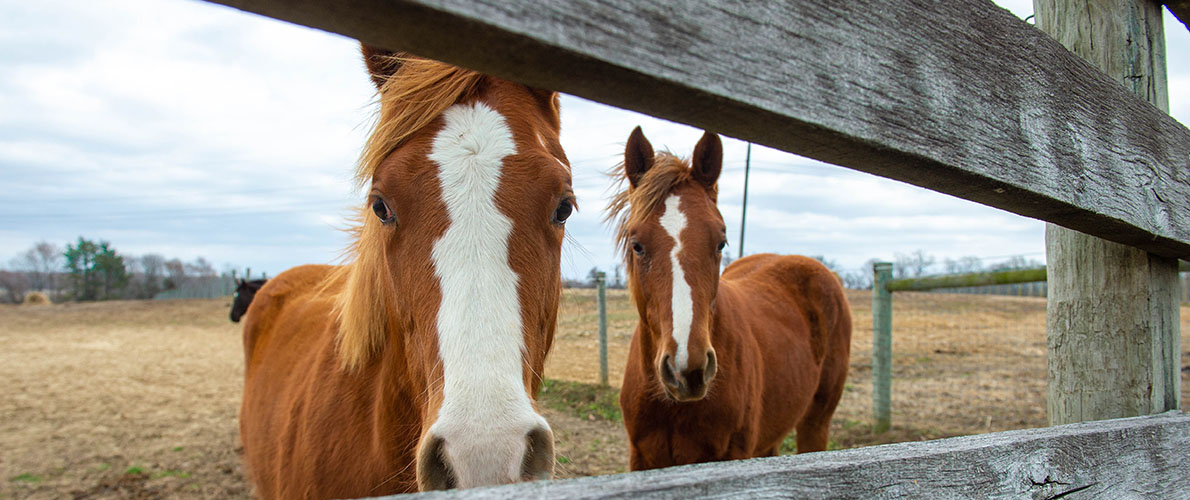 If barn life is your best life, Animal Science is your major. Animal Science majors want careers where animal care -- from farm animals to pets -- is Job No. 1. They care about tradition and they embrace technology -- and they aren't afraid to get their hands dirty. Some of our favorite classrooms are in the barns at University Farms, our 2,000-acre farm system adjacent to campus.
Our curriculum offers three specializations -- livestock production, equine science, and pre-veterinary medicine. We also offer a companion animal nutrition certificate. This is a practical- skills, career-minded major leading to careers in farm, barn and stable management, research and laboratory work, education, livestock and equipment sales, animal-related journalism and more.
Our bachelor's degree in Animal Science combines a solid base in biology with practical, hands-on research and animal handling experience. It's a challenging, rewarding program, enhanced with opportunities for internships on and off campus. You'll balance classroom learning with laboratory classes, and learning avenues at the farms and research facilities.
You'll learn about animal nutrition, reproductive physiology, biotechnology, growth and development of livestock, including beef cattle, dairy cattle? horses and swine.
As you progress in the curriculum, you'll learn to apply scientific, genetic, physiologic, and nutrition principles to animal production, care, and health.
A master's degree expands your career options and earning potential in animal-based industry. You'll focus on nutrition, growth and development, reproductive physiology, or biotechnology. Your emphasis will be on beef cattle, dairy cattle, horses, swine, fish, or even humans.
You should come to the program with a bachelor's degree in Animal Science, Biological Sciences or a related field. We'll also want to know your preliminary research interests, though of course you'll develop these along the way to your degree.
We offer a thesis-option and a non-thesis option. And we encourage all students to engage in research.
This certificate program gives you an extra boost if you intend to go to veterinary school after your bachelor's degree. It also provides solid training for those with careers in companion animal care – especially dogs and cats.
The certificate does not lead to a degree by itself, but the courses can be part of your Animal Science curriculum. There's even an option if you want the certificate but not the degree. 
Doctoral Degree
Our interdisciplinary Ph.D. in Agricultural Sciences encompasses the physical, biological, and social sciences. Research spans the enhancement, regulation, and sustainability of diverse agricultural and environmental industries.