Main Content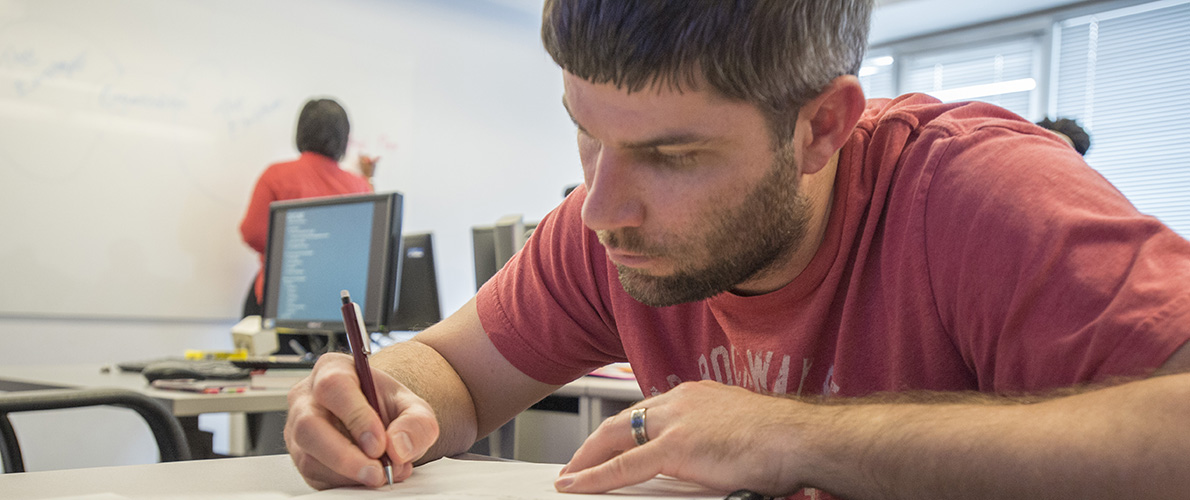 Our doctoral program attempts to balance the highly-focused study needed to develop research expertise with a breadth of study that prepares students to teach a wide range of courses. Students choose one of three concentrations:
Comparative Politics/
International Relations
Judicial Politics
Political Behavior
The faculty teaching in these concentrations were trained at some of the top research universities in the country. Their research interests are diverse, and include: electoral politics; ethnicity and nationalism; judicial politics; political communication; and religion and politics. Faculty have expertise in: American politics; East-Central European and Eurasian politics; Latin American politics; Middle Eastern politics; and American and European courts.
There are four reasons why SIU might be the best place for you to pursue your doctoral studies—match, methods, mentoring, and results:
MATCH
We value innovative research. We are not a large department that can cover all areas of political science. We train students in the major sub-fields of the discipline, but we also encourage students to seek out interesting questions that cut across arbitrary disciplinary lines. This often means bringing together faculty with different research interests to supervise a unique dissertation project.
We want your graduate school experience to be collaborative and fruitful, and we want student interests to compliment where our faculty members concentrate their efforts.
METHODS
As important as what you study is how you study it. When students complete our program, they have an extensive and diverse methodological toolkit.
We provide advanced training in statistical analysis, but also want students to master a wide range of qualitative methods. From students' first research design course through their dissertation research, they are encouraged to value different methodologies so that they can select the best set of tools for their research question.
MENTORING
We see doctoral students as colleagues-in-training. We mentor students from their first day through graduation so that they are prepared to succeed in a career as political scientists. We provide institutional support for professional development through orientations, pre-professional seminars, and advisement. We expect students to collaborate with us on research, develop their own courses, and grow into life-long colleagues.
RESULTS
Graduate school is not just about getting a degree. It is about establishing a firm foundation for a career as both a researcher and a teacher. We do not stop helping students once they have graduated. We continue working to help graduates achieve their unique career goals.
Our placement record is outstanding. Nearly all recent Ph.D. graduates pursuing academic careers have attained positions, landing positions at R1 research institutions such as University of Arkansas, University of Tennessee, Indiana State University, and Idaho State University; liberal arts colleges such as West Chester College and Del Mar College; and community colleges such as John A. Logan College. Kimberly Turner, PhD 2021, was awarded highly competitive postdocs at the Belfer Center at Harvard University, and Brown University's Watson Institute.
Degree Requirements
Candidates in the political science doctorate program must complete 37 hours of graduate level coursework. Of these 37 hours, one hour of pre-professional study must be completed in POLS 593, as well as three courses in research tools and methods through POLS 500A, POLS 500B and POLS 500C. Ph.D. students must also complete a classics reading course in POLS 592A and 21 hours of seminar work in their concentration.
The director of Graduate Studies assigns two readers to grade the written portion of the examination. The oral examination portion is to be scheduled no later than two weeks after successful completion of the written exam.
A total of 24 hours of dissertation credit hours is required of doctorate students to complete their degree and students can enroll in 1 to twelve hours per semester in POLS 600 to meet this requirement. The student's dissertation must be finalized within 5 years of admission to the Ph.D. program and the student is responsible for choosing five faculty members to serve on their dissertation committee. The chairperson of the dissertation committee works closely with the student during their studies and after the presentation of the final dissertation is presented to the committee, oral defense of the dissertation is required.
---

Check out the Course Requirements and specialized curriculum with preferred electives to help you outline what courses you should take each semester of the program.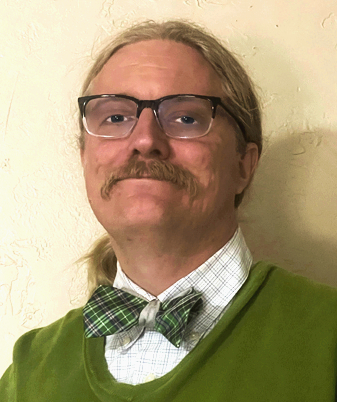 "Southern Illinois was the best possible choice for me. It has a great faculty in political behavior. I have learned just as much from the faculty outside the classroom as I have in the classroom. The Morris Fellowship provided the resources I needed to thrive in graduate school. The size of department was a selling point because it gave me a chance to interact with professors and graduate students in ways I couldn't at larger departments. I have been given the best possible chance to succeed in the program while also being prepared to enter into a career in the field."

David Searcy, Ph.D. 2019
Admission Requirements and the Application Process

To apply for the online Ph.D. program, you will need to visit the Graduate Admissions website and apply to SIU. A statement of purpose, research statement, and resume/curriculum vitae are needed, among other requirements, to be submitted to the Political Science Doctoral Program.
View the program admission page for more detailed information on other requirements for this degree path.
All students admitted to the graduate program are considered for funding.
We are excited to announce a set of four-year assistantships and other for doctoral students. These assistantships will support political science doctoral students who show the greatest promise for scholarly and professional achievement.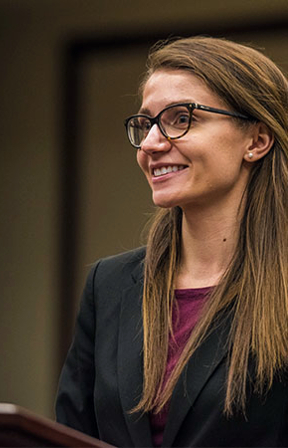 Ph.D./J.D. Concurrent Degrees
Students interested in law and policy may pursue both a Ph.D. in Political Science and a Juris Doctor degree.
Contact Information
For more information about the program or to request information, contact:
J. Tobin Grant,
School Director
Faner Hall 3428
Phone: 618-453-2494
grant@siu.edu
Dr. Stephen Bloom,
Graduate Studies Coordinator
Faner Hall 3533
Phone: 618-453-5014
bloom@siu.edu