Main Content
Our faculty are a unique blend of researchers, educators and professionals who are proven experts in their fields. They are actively involved in:
publishing juried scholarly works in their respective disciplines and contributing to the scholarly program at meetings of professional organizations
submitting grant applications to external agencies
contributing to the department's service mission through participation in professional organizations, involvement on departmental, college, and university committees, and by serving the nation, state and region with their professional expertise.
Darryl Kent Clark

,

Assistant Professor, Musical Theater Dance
DARRYL KENT CLARK, BA, Columbia College, MFA, SUNY College at Brockport, brings a total of over thirty years' experience as a dancer, actor, choreographer, director and teacher to his position as Assistant Professor of Musical Theater Dance at Southern Illinois University Carbondale.
View Full Bio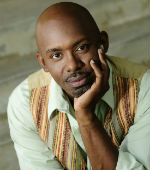 darryl.clark@siu.edu
Phone:
417-414-9122
Office:
Altgeld 303
Segun Ojewuyi

,

Professor/Head of Directing, Interim Associate Dean College of Arts and Media
Ojewuyi's international career as a Theater director/Critic/Actor and Scholar has covered parts of Africa, Europe, the Caribbean, America and the Mediterranean. His directing credits include the major playwrights of world drama - Shakespeare, Soyinka, Becket, Wilson, Miller, Brecht, Grass, Chekov, Ibsen, Fugard to list a few. His productions have been on stage in some of the very top Theaters of the world - the Birmingham Rep, Liverpool Playhouse, Everyman Theater Liverpool, Yale Repertory Theater, Public Theater Pittsburgh, Balhaus Theater in Berlin, the Oregon Shakespeare, St. Louis Black Rep., Habima Theater in Tel Aviv and the National Theater in Lagos, Nigeria, directing the National Troupe of Nigeria, amongst many others, garnering strong international reviews.
View Full Bio

sojewuyi@siu.edu
Phone:
618-453-1893
Office:
Comm 1033
Angela Shultz

,

Assistant Professor of Practice
Angela Shultz is a MAC (Manhattan Association of Cabarets and Clubs) Award winning singer, actor and teaching artist who has appeared in cabaret clubs across NYC and was part of the 100thAnniversary US/Canada tour of Titanic as Alice Beane. She appeared in NYC productions including Assassins (Sara Jane Moore) This Very Moment (songs of Brett Kristofferson), Making God and Cabinet of Dr. Caligari (Midtown Int'l Festival), and A Casual Gathering (Theatre for the New City). She has many regional performing credits including Closer Than Ever (Miss Byrd), Titanic (Alice Beane) and has been in several incarnations of Nunsense! Angela also wrote book and lyrics for the musical In Her Place, partially based on the life of Annie Smith Peck. 
View Full Bio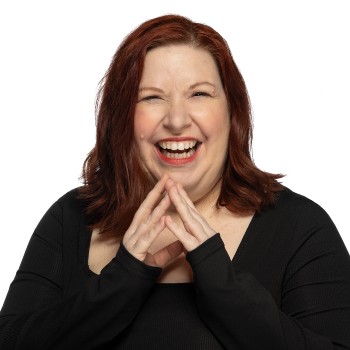 Office:
Altgeld 208
Phone:
618-453-5295
Email:
angela.shultz@siu.edu