Main Content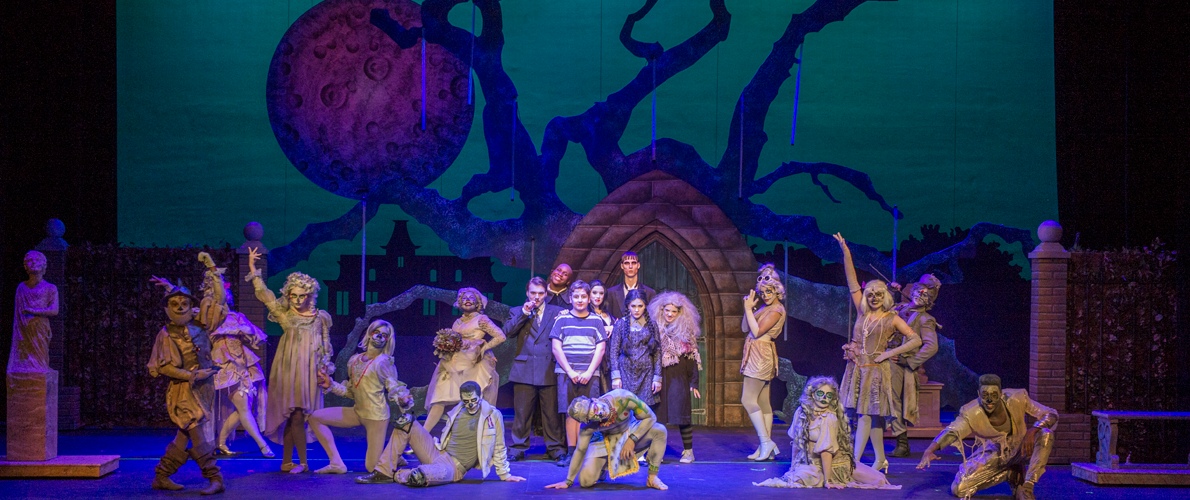 Multi-talented performers, passionate about singing, dancing and acting, can find specialized professional training and academic instruction in our Musical Theater program. Offering a Bachelor of Fine Arts in this field of study, the program presents a multitude of public performance opportunities throughout the curriculum at several top notch performance venues on the SIU campus.
Faculty members are eager to assist talented individuals, from a variety of backgrounds, in this dynamic course of study. The program offers small class sizes to ensure personal, hands-on training from instructors passionate about their crafts. The School of Theater and Dance, the School of Music and McLeod Summer Playhouse all offer opportunities for students to audition for plays, musicals, concerts, operas and independent cabarets and student productions.
Our intensive and highly specialized musical theater program provides performers with both academic and professional training. Performance opportunities begin during freshmen year and students can expect to perform in up to 13 total productions throughout the eight semesters of the BFA program. Faculty members are well versed in multiple disciplines and have a wealth of knowledge in the theoretical study of musical theater. Students come with potential, and we take care of the polish.
Careers
A BFA in musical theater provides a solid foundation for a career in performance art. Opportunities abound for actors in films, live performances and national tours in exciting locations including The Broadway Theater, Disney World, Carnival Cruise Lines and Cirque de Soleil. Voice-over acting and stunt double work are also fields in which musical theater graduates prosper and gain acclaim. Other graduates find success in educational theater and teaching, as well as directing both film and live productions.
Accreditation
Southern Illinois University Carbondale is accredited by the National Association of Schools of Music (NASM), 11250 Roger Bacon Drive, Suite 21, Reston, Virginia 20190-5248, (703) 437-0700.